With 10-minute food delivery, is Zomato biting off more than it can chew?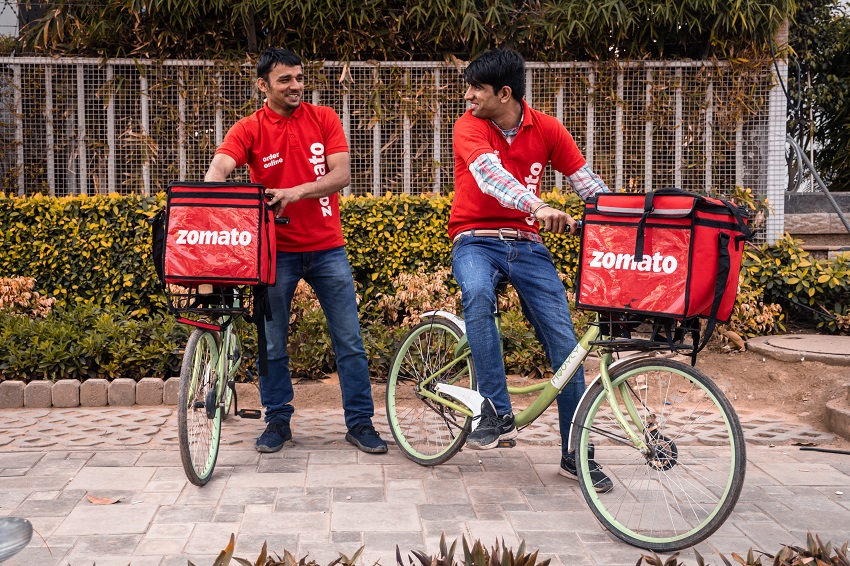 ---

There was a time not so long ago when we ordered food over the phone. Then, a little over a decade back, smartphones happened, and we began ordering food via apps. Somewhere along the way, we were promised pizza delivered hot to our doorstep in 30 minutes, or a full refund, no questions asked. And now, we are being offered fully cooked food in under 10 minutes.
Welcome to the world of instant gratification, made possible by armies of gig economy workers who barely eke out enough money to themselves earn two square meals a day.
Welcome to the world of Zomato.
On March 31, when Deepinder Goyal, founder and chief executive officer of the company that commands a valuation of about $8.9 billion, said that they would start delivering cooked food in under 10 minutes, he would have expected that its customers as well as the market would welcome his announcement enthusiastically.
Instead, what he got was a social media backlash, including from prominent members of parliament, corporate bigwigs to senior ministers in states like Madhya Pradesh, asking him to go back on the move.
The backlash and Zomato's defence
Madhya Pradesh Home Minister Narottam Mishra said that Zomato's new feature was likely to endanger the life of delivery persons and people on roads. Mishra reportedly said that his government will not allow the company to violate traffic rules and will hold it responsible for any violations by its riders.
Most consumers were aghast at the idea, and questioned its rationale. The backlash was so severe that Goyal was forced to issue a clarification. "Hello Twitter, good morning. I just want to tell you more about how 10-minute delivery works, and how it is as safe for our delivery partners as 30-minute delivery. This time, please take 2 minutes to read through this (before the outrage)," Goyal tweeted.
He clarified that the 10-minute delivery service "will be for specific nearby locations, popular and standardised items only". He said Zomato delivery partners are not informed about the promised delivery time for both 10- and 30-minute deliveries.
"No penalties for late deliveries. No incentives for on-time deliveries for both 10- and 30-minute deliveries," Goyal said on a Twitter thread. "We are building new food stations to enable 10-minute service for specific customer locations only," he added.
"Again, 10-minute delivery is as safe for our delivery partners as 30-minute delivery," he further said.
Blinkit or miss it?
To be sure, at least four prominent online food services—Chaayos, Blue Tokai, Dana Choga and Caterspoint—have already signed up for Zomato's new 10-minute delivery service.
While tea café Chaayos and Blue Tokai are positioned as cafés, Dana Choga is a full-service cuisine restaurant. Caterspoint is a quick-service restaurant chain with outlets across Delhi-NCR. Zomato is also in talks with more restaurant brands and cloud kitchens for similar partnerships, The Economic Times said in a report.
From his perspective, Goyal's move was on a sound footing. Last month, media reports said Zomato had acquired quick commerce delivery service Blinkit (earlier Grofers) in an all-stock deal, soon after it extended the latter a $150 million loan to meet its working capital needs. The all-stock deal valued Blinkit at between $700 million and $800 million, although the companies haven't officially announced the merger or disclosed any financial details.
This buy, which was at a discount to Grofer's earlier $1 billion valuation, gave Goyal's Zomato a foothold into the grocery delivery space, which it had been looking to get back into, in a bid to compete with its rival Swiggy's Instamart and Zepto, as well as the likes of Tata Group-owned Bigbasket, Amazon Fresh, Flipkart and Reliance's Jio Mart.
But while it may have made perfect business sense, the optics did not.
Markets unimpressed
Moreover, the backlash notwithstanding, Goyal's move has also failed to excite the market. If he was hoping that the announcement would give a fillip to Zomato's stock, which is trading close to its all-time lows, that hasn't happened, at least not yet.
In fact, at Rs 84 per share levels, Zomato continues to trade at nearly half the Rs 160 per share levels it had touched by the middle of November last year. And for now, there seems to be little that could perk it up.
By mid-March, Zomato's stock price had bottomed out to below its listing price of Rs 76 per share, although it has recovered since then. But then, so has the broader market.
And most analysts remain cautious. Analysts cite significant headwinds and cash burn ahead for the company and say that there is little appetite for its stock at the current valuations.
A March report in the Financial Express newspaper cited Amit Jain, Chief Strategist – Global Asset Class, Ashika Group, as saying that the market cap was high, and that investors should wait for a correction to get into the stock.
"As of now market cap of Zomato is close to $8 billion, which looks expensive as with Blinkit acquisition it will burn more cash and it will put further strain on the balance sheet of Zomato, hence medium-term investors may wait for more price and time correction," Jain said. 
Moreover, while Zomato has a market cap of just under $9 billion, rival Swiggy recently raised funds at a post-money valuation of $10.7 billion.
The same report cited Divam Sharma, founder at Green Portfolio, a SEBI-registered portfolio management service, asking investors to avoid the stock. "For retail investors, we would suggest avoiding the stock for now and waiting for the growth to come and the synergies from investments and Blinkit acquisition to come," he said.
In fact, by and large, analysts have given Zomato's acquisition of Blinkit a thumbs down, as the latter had been struggling to raise money and has had to shutter some dark stores, in a bid to sustain itself. Analysts say the move to buy Blinkit will not yield rich dividends for Zomato, till it can successfully synergise the two businesses—food delivery and grocery delivery.
While that is exactly what Goyal had sought to do with the stab at 10-minute delivery, the move is unlikely to add any real heft to the bottom line of Zomato anytime soon.
Moreover, Zomato's competition is already at its heels. Apart from Swiggy, others like Zepto and Dunzo are already raising fresh money and readying a war chest.
Lower losses, slowing growth
To be fair to Goyal, he has managed to trim losses, at least on paper.
For the third quarter ended Dec 31, 2021, the food aggregator reported a net loss of Rs 63 crore as against a net loss of Rs 352 crore for the year-ago period. But this could be misleading. The losses narrowed sharply thanks to a one-time gain of Rs 316 crore from its stake sale in Fitso, an online platform that connects people to sporting venues. The loss for the July-September quarter was Rs 429 crore.
Revenue from operation increased to Rs 1,112 crore in Q3 FY22, a growth of 82% from Rs 609 crore in Q3 FY21. Adjusted revenue increased by 78% to Rs 1,420 crore from a year earlier, when India was still recovering from the brutal second wave of the Covid-19 pandemic during April-June 2021.
Sequentially, adjusted revenue in Q3 this fiscal year was flat. The revenue increased for the December quarter due to increased demand for restaurant meals, Zomato said.
What should worry Zomato is the fact that its third-quarter growth was just 4.1% quarter on quarter for its food delivery business and this, during the festive season. Moreover, it witnessed a sequential decline in monthly transacting users of 1.3% quarter on quarter to 15.3 million.
More worries
But this is not where Zomato's worries end. It is now having to contend with the regulator. On April 5, it was reported that India's anti-trust regulator, the Competition Commission of India (CCI), decided to probe the company and its rival Swiggy over unfair pricing strategies and several other issues that were raised by a restaurant association last year.
The National Restaurants Association of India (NRAI) accused Zomato and Swiggy of indulging in deep discounting, data masking, imposing price parity terms on restaurants that worked with them and imposing high commission. The association, which represents over 500,000 restaurants, alleged that these practices were eating into these businesses.
Now, the CCI has asked its director-general to submit a report on this matter in the next 60 days.
"The Commission is of the view that there exists a prima facie case with respect to some of the conduct of Zomato and Swiggy, which requires an investigation by the director general," the anti-monopoly watchdog said in its order dated April 4.
This sent the stock price into a tumble, and it sank more than 5%, before recovering and closing down by nearly 3% on Tuesday.
As things stand, Goyal seems to have his hands full. While he may be promising 10-minute food delivery, he would do well to get the regulator off his back just as quickly, or he will have some very unhappy shareholders to contend with.
Start Investing in 5 mins*
Rs. 20 Flat Per Order | 0% Brokerage
About the Author
Open Free Demat Account
Account belongs to
By proceeding, you agree to the T&C.