Systematic Investment Plan (SIP) - Things You Should Know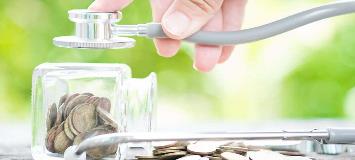 ---

The Systematic Investment Plan (SIP) is an investment plan where you deposit a fixed amount on a weekly/monthly or yearly basis. It is a systematic way of investing in mutual funds. It is similar to your recurring deposit but here the amount is invested rather than kept aside to get interested.
How does it work?
SIP is a way of investing in mutual funds even with a tight budget. Here you could invest as less as Rs. 500 every month for 10 months rather than Rs. 5000 in one go. This encourages your saving habit and doesn't affect your other financial liabilities. Your money is debited from your account and invested in mutual funds. You are allocated a certain number of units based on the Net Asset Value (NAV). NAV is the ongoing market rate of the day. Each time you invest, more units are purchased at that day's NAV. These mutual funds handled by experts.
How can you benefit from the SIP?
Investors can benefit in a number of ways from investing in SIPs. Here are a few of the many benefits that it offers:
Rupee-Cost Averaging
This saves you the stress of timing the market. In rupee-cost averaging, your money buys more units when the market is favorable and less when it is not. This helps you get lower per unit average. Let's understand this with an example.
Month

NAV (Rs)

Monthly

Investment

made in SIP (Rs)

No. of

Units

Average

Cost Per

Unit

One Time Investment

made in a plain Mutual Fund (Rs)

No. of

Units

Average

Cost Per Unit

1st

15

2000

65

12.39 Rs/Unit

12000

400

15 Rs/Unit

2nd

12

2000

83

 

 

3rd

10

2000

100

 

 

4th

12

2000

83

 

 

5th

15

2000

67

 

 

6th

12

2000

80

 

 

Total

 

12000

478

 

 
As you may observe, with the systematic monthly investment the average cost per unit was Rs. 2.61 lower than that with a one-time investment. This is due to consistent investing habits that would reduce the loss and average the market fluctuations better.
Effect of Compounding
Compounding involves making interest from the interest earned. This means adding the interest that you earned to your principal amount and increasing your base capital. Thereby, earning more interest. As time goes by, the amount you earn is also increased significantly. Let us see this with an example.
| | | | | | |
| --- | --- | --- | --- | --- | --- |
|   | SIP Investment Input (Rs) | SIP Investment Tenure | Rate of Interest | Returns (at the end of the tenure) (Rs) | Total Output (Rs) |
| Simple Interest | 1000 | 5 years | 10% | 500 | 1500 |
| Compound Interest | 1000 | 5 years | 10% | 610 | 1610 |
The table shows the same amount of Rs. 1000 being invested for 5 years at 10% interest. Yet where simple interest earns you an output of Rs. 1500, compound interest earns you a 7% increase in the same. This can increase by more than twice depending on the tenure of your investment.
Disciplined Savings
SIPs require disciplined saving approach. You need to be consistent in your investments during the entire term to get the benefits. Starting to invest at an early stage helps you earn more profits.
Flexibility and Convenience
It cannot be emphasized enough, the benefits of investing long-term in SIPs. However, you are free to enter and exit from an SIP at any time. It is also convenient to manage. You can give standing instructions to your bank to auto-debit funds towards your SIP.
To conclude
SIPs are great investment options even when you are on a tight budget. Start investing early to gain greater returns. You need to invest for a long term to reap the benefits of the effect of compounding. Ensure you don't miss your payments to appreciate the working of SIPs in your favor.
Start Investing in 5 mins*
Rs. 20 Flat Per Order | 0% Brokerage
Open Free Demat Account
Mobile No. belongs to
By proceeding, you agree to the T&C.