Open 5paisa Demat Account in 4 Easy steps
 

1 Enter PAN and Bank details

 

2 Enter Aadhaar and link it through Digilocker
List of Documents to be uploaded
 

ID Proof

PAN Card

 

Address Proof

Aadhaar Card / Passport/ Voter ID/ Driving License

 

Bank Details

Bank statement / Cheque / Passbook

 

Signature Proof

Signature on blank white paper
Check entire list of documents required to open a demat account
Why Open a Demat Account with 5paisa?
5paisa, the fastest-growing retail brokerage firm in India, is the first fintech to get listed, and it has been in business for about seven years. 5paisa has over 3 million customers, showing a YoY growth rate of 102%. The '5paisa App' has been one of the highest-rated trading applications on the Google Play Store, with over 11.92 million downloads and a YoY growth rate of 70%. Our revenue has surpassed Rs. 1,200 billion, representing a YoY increase of 123%. 5paisa has been honored with numerous awards like Best Brand at Economic Times, Recognised among the 50 most trusted BFSI brands in India, and is a Great Place to Work-Certified. We are ISO 27001:2013 Certified. We have partnered with YouTube influencers with over 100,000 subscribers, such as Ashwani Gujral and Manish, so that our clients may benefit from their knowledge and experience. Meanwhile, 5paisa's own YouTube channel has been gaining traction and is almost 344,000 subscribers strong. In addition, we have partnered with ClearTax, Google Pay, SmallCase, and Abakkus, among others, to make things simpler for our clients.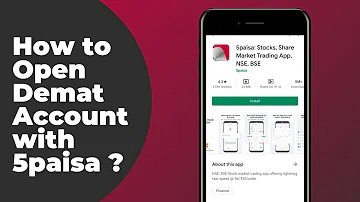 0%* Brokerage

Flat ₹20 per order

All-in-One Account

MF, Gold, US Stocks, Insurance

Super Saver Packs

Rs 1000 brokerage Cashback
Flat Rs 10/order brokerage

Next-Gen Trading

Robust App, Developer API

Margin Funding

Fund your debit at 0.06% per day
The 5paisa Demat Account Advantage
Present in the industry since 2016
Technology enabled Demat Trading Account
Technical and fundamental research guidance
Super Saver Packs
  Power Investor Pack
  499
per Month
  ₹ 10/executed order (50% discount) for all segments
  FREE Ideas for Long & Mid Term investments
  FREE Short-term Trading Ideas
  Portfolio Analytical Tool.
  Derivative Strategies
  Research on 4000+ companies
Subscribe Now
  Ultra Trader Pack
  1199
 Per Month
  ₹ 1000 Brokerage cashback every month
  ₹ 0 Brokerage for Equity delivery
  ₹ 10/executed order (50% discount) for all segments
  ZERO Net Banking Pay-in charges
  ZERO DP transaction charges
  ZERO Call n Trade Charges
  All the benefits of Power Investor Pack
Subscribe Now
For more details click here
Making Investment easy & Rewarding
Benefits of Demat Account
One-stop storage
Users can track their investments and transactions through a single Demat Account.
Safety and security of assets
There is no fear of loss, theft or damage to the stocks and securities owing to the Demat Account's digital format.
Elimination of Odd-lots
Buying and selling of single units are possible with a Demat Account.
Reduced costs
Stamp duty and other handling costs are eliminated due to the digital format.
Easy liquidation and monetisation
A Demat Account offers easy liquidation of assets.
Effortless KYC Updating
Users can track and easily update any change in address, mobile number or nominee details via a single Demat Account.
What people are saying about us!
Great app, you will have very good understanding of fundamental and technical analysis if you look into detail, Which will help you to invest and timing. Thanks
Frequently Asked Questions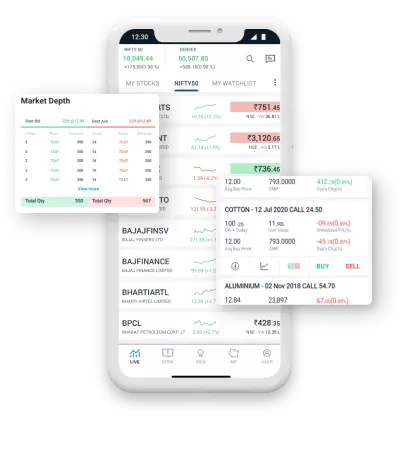 Join 5paisa community of 10 Million + Mobile App Users.
App Users

10 Million +

Happy Customers

3 Million +

App Rating

4.3