Ashok Vaswani to take charge as new MD & CEO of Kotak Mahindra Bank. His joining date has not been announced but it would not be later than 1st January, 2024 as per Kotak Mahindra Bank.  Uday kotak resigned from the post of MD & CEO on 2nd September, 2023. As an interim arrangement, Dipak Gupta is presently serving as the MD &N CEO of the bank till 31st December 2023.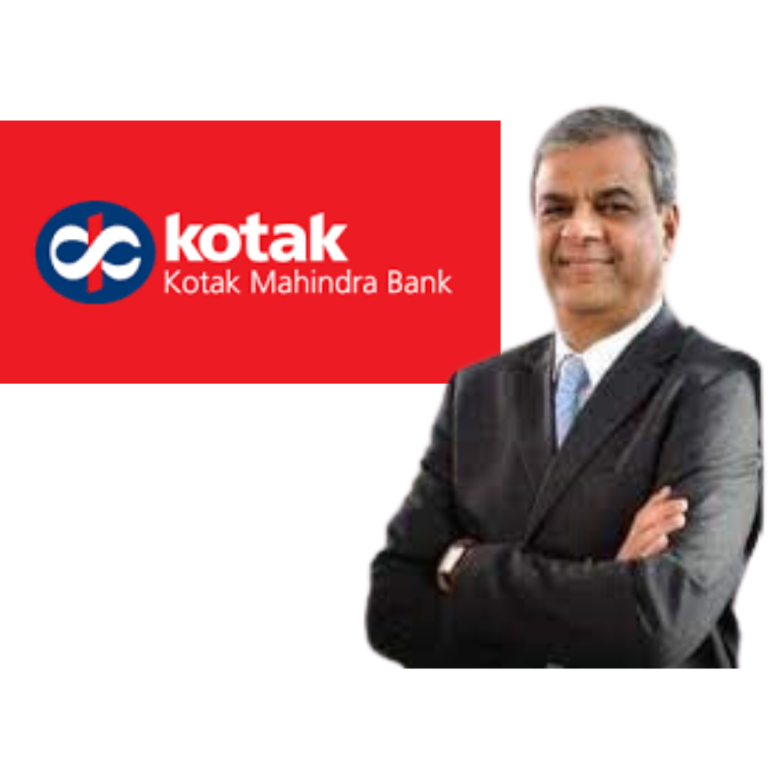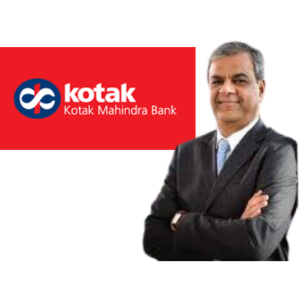 Ashok Vaswani is currently is the president of Pagaya Technologies Ltd – a US Israeli Al Fintech. Ashok is also on the Board of the London Stock Exchange Group, the SP Jain Institute of Global Management, and UK. Kotak Mahindra Bank chose to bring "Global Indian" as its next CEO instead of choosing an insider for the top leadership role. So Let us understand the New MD and CEO of Kotak Mahindra Bank, Mr. Ashok Vaswani's life journey.
Ashok Vaswani Early Life
Ashok Vaswani was born in the year 1963. He hails from  the Sindhi Community, a prominent and influential social group. He attended Sydenham College of Commerce and Economics and the Institute of Chartered Accountants Of India. His dedication led him to achieve a graduate/post graduate level of education. Ashok Vaswani joined Barclays in the year 2010, managing the credit card business across UK , Europe and Nordics, becoming the chairman of Entercard. He managed Barclays in Africa, Barclays Retail Business Bank globally and Barclays Personal and Corporate Banking.
Earlier he headed City Group in Asia Pacific and was a member of the Citigroup Global Operating & Management Committees. He also ran various country and regional business across geographies. His career at Barclays reached its pinnacle in 2022 when he decided to step down as the head of the bank's retail banking operations in the United Kingdom and as the Chief Digital Strategy Officer.
Uday Kotak Steps Down as Kotak Mahindra Bank MD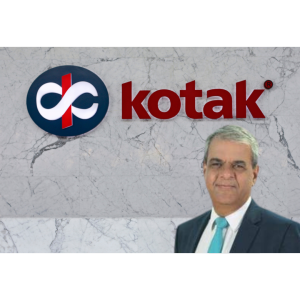 Succession at Kotak Mahindra Bank has been foremost on my mind, since our Chairman, myself and Joint MD are all required to step down by year end. I am keen to ensure smooth transition by sequencing these departures. I initiate this process now and step down voluntarily as CEO," Uday Kotak said. He is, however, continuing as a non-executive director of the bank. Uday Kotak's tenure as the chief executive officer and managing director of the bank ends on December 31, 2023.
Uday Kotak cited that he would be significantly occupied with some personal and family commitments. "My elder son's marriage functions are being planned. Consequently, considering the proximity of these events to the end of my tenure, I thought it appropriate to hand over the baton and stagger the transition".
Ashok Vaswani Future of  Kotak Mahindra Bank
Ashok Vaswani has thanked the Board of Directors for entrusting him the responsibility of leading Kotak Mahindra Bank. He is excited to carry forward the legacy of the Bank which was built by Mr. Uday Kotak. He has assured to take bank to new heights with his leadership skills.  He has assured that Kotak Mahindra Bank will play a meaningful role in India's journey to being one of the top 3 economies in the world.
Mr. Ashok Vaswani is expected to leverage forward-leaning technology with a vision to deliver strong bottom-line growth apart from building and growing businesses at scale, building result-oriented teams, and establishing transformational partnerships.
Kotak Mahindra Bank Journey so far with Mr. Uday Kotak as the CEO has been astonishing and today it is one of the pre-eminent bank and financial institution created on the basic tenets of trust and transparency. An investment done with Rs 10000 in the year 1985 is worth Rs 300cr today. With Ashok Vaswani taking over the leadership let us hope that Kotak Mahindra Bank continues its legacy of being among top five banks across the country.