ADANIPOWER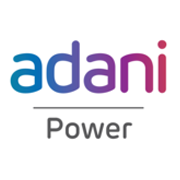 ADANI POWER
As on 14 August, 2022 | 11:32
Adani Power Share Price
Adani Power Performance
Open Price
Previous Close
Volume
Adani Power Investment Rating
Master Rating:

Adani Power (Nse) has an operating revenue of Rs. 34,865.38 Cr. on a trailing 12-month basis. An annual revenue growth of 13% is good, Pre-tax margin of 24% is great, ROE of 89% is exceptional. The company has a high debt to equity of 690%, which can be a reason to worry. The stock from a technical standpoint is comfortably placed above its key moving averages, around 19% and 81% from 50DMA and 200DMA. It has recently broken out of a base in its weekly chart and is trading around 0% from the pivot point (which is the ideal buying range for a stock). From an O'Neil Methodology perspective, the stock has an EPS Rank of 78 which is a FAIR score but needs to improve its earnings, a RS Rating of 96 which is GREAT indicating the outperformance as compared to other stocks, Buyer Demand at A which is evident from recent demand for the stock, Group Rank of 11 indicates it belongs to a strong industry group of Utility-Electric Power and a Master Score of B is close to being the best. Institutional holding has gone up in the last reported quarter is a positive sign. Overall, the stock is lagging behind in earnings parameter, but excellent technical strength makes it a stock to examine in more detail.
Adani Power Financials
Indicator
Jun 2022
Mar 2022
Dec 2021
Sep 2021
Jun 2021
Mar 2021
Oper Rev

Qtr Cr

56
444
94
18
26
346
Operating Expenses

Qtr Cr

35
430
81
13
12
335
Operating Profit

Qtr Cr

22
15
12
4
14
12
Depreciation

Qtr Cr

8
7
8
8
8
8
Interest

Qtr Cr

279
177
178
168
161
170
Net Profit

Qtr Cr

-33
-32
-47
-57
-46
-351
Adani Power Technicals
EMA & SMA
Current Price
Bullish Moving Average
___

16
Bearish Moving Average
___

0
Adani Power Resistance and Support
PIVOT
Adani Power Delivery and Volume
Period
NSE + BSE
Volume Avg
NSE + BSE
Delivery Volume Avg
NSE + BSE
Delivery Volume %
Day
7,368,951
398,365,491
54.06
Week
9,906,885
448,980,017
45.32
1 Month
11,376,856
487,156,988
42.82
6 Month
36,874,919
907,491,746
24.61
Adani Power Result Highlights
Adani Power Synopsis
NSE-Utility-Electric Power
Adani Power Ltd. is involved in the business activities of Electric power generation by coal based thermal power plants. Company's Total Operating Revenue is Rs. 581.32 Cr. and Equity Capital is Rs. 3856.94 Cr. for the Year ended 31/03/2022. Adani Power Ltd. is a Public Limited Listed company incorporated on 22/08/1996 and has its registered office in the State of Gujarat, India. Company's Corporate Identification Number(CIN) is L40100GJ1996PLC030533 and registration number is 030533.
Adani Power
Owner Name
Jun-22
Mar-22
Dec-21
Sep-21
Promoters
74.97%
74.97%
74.97%
Foreign Portfolio Investors
12.53%
11.31%
11%
Financial Institutions/ Banks
Individual Investors
7%
7.14%
7.92%
Adani Power Management
Mr. Gautam S Adani
Chairman
Mr. Anil Sardana
Managing Director
Mr. Rajesh S Adani
Director
Mr. Mukesh Shah
Independent Director
Mr. Raminder Singh Gujral
Independent Director
Ms. Gauri Trivedi
Independent Director
Adani Power Corporate Action
2022-08-03
Quarterly Results
2022-05-05
Audited Results
2022-02-03
Quarterly Results
2021-10-29
Quarterly Results
2021-08-05
Quarterly Results
Adani Power FAQs
What is Share Price of Adani Power ?
Adani Power share price is ₹345 As on 14 August, 2022 | 11:18
What is the Market Cap of Adani Power ?
The Market Cap of Adani Power is ₹133122.2 Cr As on 14 August, 2022 | 11:18
What is the P/E ratio of Adani Power ?
The P/E ratio of Adani Power is 14.1 As on 14 August, 2022 | 11:18
What is the PB ratio of Adani Power ?
The PB ratio of Adani Power is 24.3 As on 14 August, 2022 | 11:18
How to buy Adani Power Ltd shares?
You can buy Adani Power Ltd shares through a brokerage firm or directly from a reliable portal online. All you need to do is to verify your KYC documents and open a Demat account.
Who are the main owners of Adani Power shares?
Promoter holdings have not changed in the last nine months, and hold 74.97 shares as of December 31, 2021.

1. Domestic institutional investor holdings decreased from 1.56 (March 31, 2021) to 0.0 (December 31, 2021).
2. Participation of foreign institutional investors decreased from 17.05 (March 31, 2021) to 16.56 (December 31, 2021).
3. Other investor holdings increased from 6.42 (March 31, 2021) to 8.47 (December 31, 2021).
Who are Adani Power's main competitors?
The top eight Adani Power companies are JSW Energy Ltd., NLC India Ltd., KEC International Ltd., Reliance Power Ltd., Rattan India Power Ltd., Jaiprakash Power Ventures Ltd., and NTPC Ltd., and Gujarat Industries Power Company Ltd.
What is the Risk and Returns performance chart of Adani Power Limited?
As of April 01 2022, the recent risk performance for Adani Power are:

1. The share has been 4% more volatile in the last year.
2. The volatility of Adani Power Ltd is Higher than the Nifty 50 volatility by 2.99%.

As of April 01 2022, the recent returns performance for Adani Power are:

It comes in the positive alpha category which means it has outperformed the index. In the last financial year, the share price returns have beaten NIFTY 50 and surpassed it by 108.94% of CAGR difference. The total value of returns comes out to be 127.83%