Listing Details
Listing Exchange

BSE, NSE

Listing Date

27-Jul-23

IPO Price Range

₹ 475

Listing Price

₹ 942.5

Listing Change

88.5 %

Last Traded Price

₹ 895

Current Change

79.0 %
Netweb Technologies IPO Details
Open Date

17-Jul-23

Close Date

19-Jul-23

Lot Size

30

IPO Size

₹ 631 Cr

IPO Price Range

₹ 475 to ₹500

Min Investment

₹ 14250

Listing Exchange

BSE, NSE

Basis of Allotment

24-Jul-23

Refunds

25-Jul-23

Credit to Demat Account

26-Jul-23

Listing Date

27-Jul-23
Netweb Technologies IPO Subscription Status
| Date | QIB | NII | Retail | TOTAL |
| --- | --- | --- | --- | --- |
| 17-Jul-23 | 0.03 | 3.70 | 3.13 | 2.38 |
| 18-Jul-23 | 2.57 | 18.47 | 9.04 | 9.23 |
| 19-Jul-23 | 220.69 | 83.19 | 19.38 | 90.50 |
Netweb Technologies IPO Synopsis
Netweb Technologies IPO is all set to open from 17th July to 19th July 2023. Netweb Technologies is a computing solutions provider and is launching a fresh issue of 8,500,000 shares (worth ₹206 crores). The share allotment date is 24th July, and the IPO will be listed on 27th July on the stock exchanges. The price band is ₹475 to ₹500 and IPO size is 30 shares.    
Equirus Capital Private Limited and IIFL Securities Limited are the book-running lead managers for this IPO, while Link Intime India Private Limited is the registrar. 
Objectives of the Issue
Netweb Technologies plans to utilize the raised capital from IPO to:
    • ₹22.50 crores: Debt repayment
    • ₹32.29 crores: Capital requirements 
    • ₹128 crores: Long-term working capital requirements 
Netweb Technologies IPO Video:
About Netweb Technologies
Netweb Technologies operates in the business of high-end computing solutions (HCS). Its diverse product range includes private cloud and HCI solutions, supercomputing systems, enterprise workstations, AI systems, HPS solutions, and data center servers. 
The company raised ₹51 crores on 3rd July 2023 via the institutional funding route in a pre-IPO placement. 
Peer Comparison
    • Syrma SGS Technology Limited
    • Dixon Technologies (India) Limited
    • Kaynes Technology India Limited
For More Information:
Webstory on Netweb Technologies IPO
Netweb Technologies IPO GMP
Profit and Loss
Balance Sheet
| Particulars (in Rs. Crores) | FY23 | FY22 | FY21 |
| --- | --- | --- | --- |
| Revenue | 4449.72 | 2470.33 | 1427.87 |
| EBITDA | 3826.87 | 2177.14 | 1331.90 |
| PAT | 469.36 | 224.53 | 82.30 |
| Particulars (in Rs. Crores) | FY23 | FY22 | FY21 |
| --- | --- | --- | --- |
| Total Assets | 2659.50 | 1486.06 | 1101.95 |
| Share Capital | - | - | - |
| Total Borrowings | 1722.84 | 1042.36 | 883.78 |
| Particulars (in Rs. Crores) | FY23 | FY22 | FY21 |
| --- | --- | --- | --- |
| Net cash generated from / (used in) operating activities | 271.32 | 51.87 | -98.67 |
| Net cash from / (used in) investing activities | -140.21 | -54.66 | -18.65 |
| Net cash flow from / (used in) financing activities | -80.45 | 2.81 | 117.58 |
| Net increase (decrease) in cash and cash equivalents | 50.66 | 0.02 | 0.26 |
Netweb Technologies IPO Key Points
Strengths

1. Netweb provides solutions to a range of industries, including BFSI, IT, and Entertainment.
2. It also offers computing services to research institutions and government entities.
3. Netweb Technologies ranks among the top 500 companies globally for manufacturing supercomputers.
4. The company is one of the Original equipment manufacturers (OEMs) to be eligible under the Government of India's IT Hardware PLI Scheme for using production-linked incentives, which allows them to undertake server manufacturing.
5. Netweb is also eligible for Telecom and Networking PLI Scheme, which allows them networking and telecom manufacturing and gives them a competitive edge.
6. Its consumer base includes domestic and MNCs based in India as well as in EMEA.


Risks

1. Netweb is dependent on its top ten clients and a few product offerings for generating revenue. This concentration can impact the company adversely in case clients/demand change.
2. A large share of company orders comes from government/government-related entities via tender. Any failure to bid or achieve a contract can impact the profitability of the company.
3. The cash flow from operating activities has been negative in recent years.
4. Working capital demand is high, and if the company cannot raise funding, the same can impact its operation adversely.
5. A highly competitive industry.
Netweb Technologies
How to apply for IPO?
Login to your 5paisa account and select the issue in the
current IPO section

Enter the number of lots and price at which you wish to
apply for

Enter your UPI ID and click on submit. With this, your
bid will be placed with the exchange

You will receive a mandate notification to block funds in
your UPI app

Approve the mandate request on your UPI and funds
will be blocked
Open Demat Account in 5 minutes
Be a part of the 5paisa community - the first listed discount broker of India
There is some issue, try later
Netweb Technologies IPO FAQs
Contact Details of Netweb Technologies IPO
Contact Information
Netweb Technologies India Limited
Plot No H-1, Pocket 9,
Faridabad Industrial Town (FIT), Sector-57,
Ballabhgarh, Faridabad - 121004
Phone: +911292310416
Email: complianceofficer@netwebindia.com
Website: https://netwebindia.com/index.html
Netweb Technologies IPO Lead Manager
Equirus Capital Private Limited
IIFL Securities Ltd.
IPO News
Top Stories for you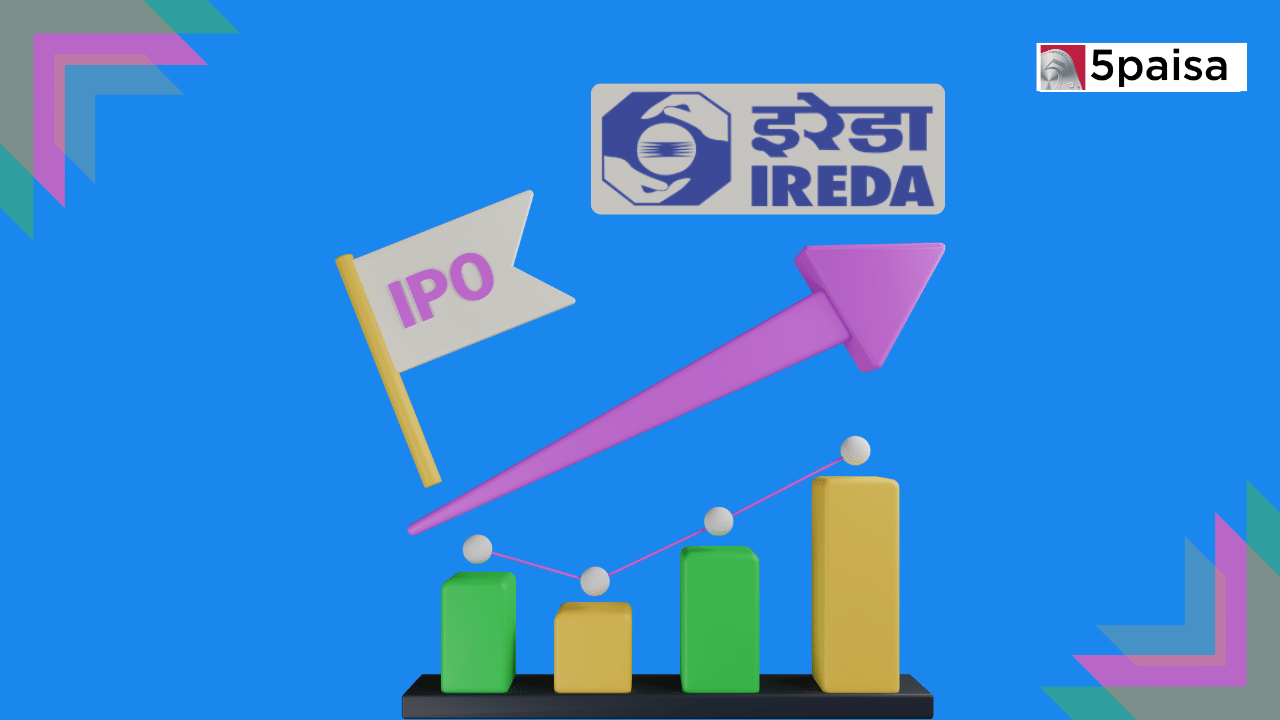 Indian Renewable Energy Development Agency Ltd (IREDA) had a very robust listing on 29th November 2023, listing at a smart premium of 56.25% on the NSE and on top of that managed to ...
IPO Blog
Top Stories for you
Quick take on the IPO of Rocking Deals Circular Economy Ltd The IPO of Rocking Deals Circular Economy Ltd opened for subscription on 22nd November 2023 and closed for subscription on 24th November 2023. The stock of the company had a face value of ₹10 per share and it is a book building issue, with the price band fixed in the range of ₹136 to ₹140 per share. Being a book built issue, the final price will be discovered ...
IPO Guide
Top Stories for you
The IPO cycle, also referred to as Initial Public Offering Cycle, allows private companies to go public and offer the company's shares to the general public for the first time. It ...