We have partnered with Vested to provide diversification opportunities in the US markets for all our customers. Experience the smooth way of investing in Global Market with advanced technology.
Why US Investing
Invest in global brands
Diversify your portfolio

You can diversify your wealth by investing in the deepest and widest stock market in the world.

Risk diversification

US stocks are truly global corporations, thereby giving you a more diversified and risk adjusted exposure.

Better performance

US stock market has outperformed the Indian stock market over the last 10 years in dollar terms.

Invest in innovative companies

You can own shares in known companies like Google, Amazon, Apple, Microsoft, Netflix, etc.
Who is Vested?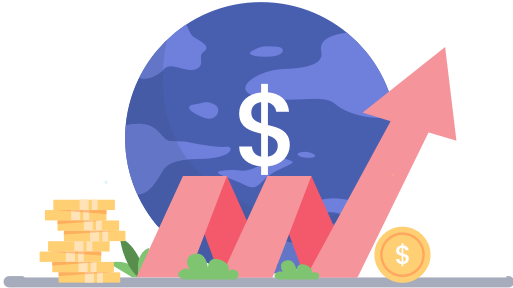 Why Invest in US Stocks With 5paisa?
Create account in minutes

Sign-up for your Vested account in minutes. No long procedures.

No minimum balance

No need to maintain balance in your account. Enjoy ZERO balance account.

Fractional Share Investing

Not necessary to buy complete shares. You can invest in a fractional share.

Pre-built curated baskets of stocks and ETFs

Now easily invest in researched portfolios in multiple themes and strategies as per your risk profile

Withdraw anytime

You can withdraw your money anytime. No lock-in.

Seemless Fund Transferi

Transfer funds seamlessly with vested's partner bank
Online Account Opening Process

Open a Demat and Trading account with 5paisa

Link your Vested Account with 5paisa

Provide basic details

Create your risk profile

Upload documents

Choose the plan

Agree and accept

Start Investing!