Best in the industry


Fair and Honest pricing
32 Lakh+ Customers
4.3 App Rating
1.3 Cr+ App User
Sign Up Now
+91
Please enter mobile number
By Proceeding, you agree
T&C*
Packs
₹10For Smart Trades *
Know about all the charges in detail
Type of Demat charge

Charges

DP Transaction Charges on Sell
₹12.5 per scrip
Account Maintenance Charges

₹0 per month if your holding value is less than ₹50,000 & up to 1 Demat account
₹8 per month if your holding value is ₹50,000 to ₹2,00,000 & up to 1 Demat account
₹25 per month if your holding value is above ₹2,00,000 & up to 1 Demat account
₹25 per month if number of Demat accounts across brokers is more than 1

Margin Pledge Charges
₹12.50 + GST per scrip for Margin pledge.
MTF Pledge Charges
₹25.00 + GST per scrip for MTF.
Normal Pledge Charges
₹50.00 + GST per scrip for Normal pledging charges (Loan Against Shares)
Unpledge Charges
₹0
Demat - per certificate
₹15
Remat - per certificate OR
per 100 units/shares (Whichever is higher)
₹15
Conversion of MF units/Destatmentisation
per SOA
₹15
Reconversion of MF units
to SOA or Redemption/
Restatmentisation per SOA
₹15
Postal Charges per request
shall be charged separately
₹40
Type of Funding charge

Charges

Intraday Rates (All Segments)
0.00%
Overnight Rates for F&O Segment

0.04% Per Day (Networth Below ₹5 Lakhs*)
0.03% Per Day (Networth Above ₹5 Lakhs*)

Rates on Delivery Cash Segment(MTF)

0.06% Per Day (Networth upto ₹5 Lakhs*)
0.05% Per Day (Networth between ₹5 Lakhs to ₹1 Cr*)
0.045% Per Day (Networth above ₹1 Cr*)
Type of

Brokerage Charge

Charges

Commission/order on Stocks, Commodities, Currency
₹20
Commission/order Stocks, Commodities, Currency with ₹599/month subscription
₹10
Mutual Fund
₹0
Auction Charges
As per 5paisa Auction process criteria
Calling charges
₹100
Net Banking
₹10 per transaction
Buy

Charged by

Type

Equity Delivery

Equity Intraday

Derivatives

Currency

Commodities

SEBI
Regulatory Charges
0.0001%
0.0001%
0.0001%
0.0001%
0.0001%
Government

Transaction Charges

| | | | | |
| --- | --- | --- | --- | --- |
| 0.00345% (NSE), | 0.00345% (NSE), | 0.0020% (Future) | 0.0009%(Future) | Grp A (28 Commodities) 0.0026% Grp B (4 Commodities) BLACK PEPPER - 0.0005% BRASS - 0.0005% CASTORSEED- 0.0005% RBDPALMOLEIN - 0.001% |
| 0.00345% (BSE)* | 0.00345% (BSE)* | 0.053% (Options) | 0.035% (Options) | Options Contracts: 0.05% |

Securities Transaction Tax (STT)

| | | | | |
| --- | --- | --- | --- | --- |
| 0.1% | 0.025% | 0.125% (On exercise) | 0 | NA |

Commodity Transaction Tax (CTT)

| | | | | |
| --- | --- | --- | --- | --- |
| N/A | N/A | N/A | N/A | 0.0001% (On exercise purchaser) |

Stamp Duty

0.015% or ₹1500 / crore
0.003% or ₹300 / crore
0.002% or ₹200 / crore on buy side (Future) 0.003% or
₹300 / crore on buy side (Options)
0.001% or ₹10/ crore on buy side
0.002% or ₹200 / crore on buy side (Future) 0.003% or ₹300 / crore on buy side (Options)

Sell

Charged by

Type

Equity Delivery

Equity Intraday

Derivatives

Currency

Commodities

SEBI
Regulatory Charges
0.0001%
0.0001%
0.0001%
0.0001%
0.0001%
Government

Transaction Charges

| | | | | |
| --- | --- | --- | --- | --- |
| 0.00345% (NSE), | 0.00345% (NSE), | 0.0020% (Future) | 0.0009%(Future) | Grp A (28 Commodities) 0.0026% Grp B (4 Commodities) BLACK PEPPER - 0.0005% BRASS - 0.0005% CASTORSEED - 0.0005% RBDPALMOLEIN - 0.001% |
| 0.00345% (BSE)* | 0.00345% (BSE)* | 0.053% (Options) | 0.035% (Options) | Options Contracts: 0.05% |

Securities Transaction Tax (STT)

| | | | | |
| --- | --- | --- | --- | --- |
| 0.1% | 0.025% | 0.125% (On exercise) | 0 | NA |

Commodity Transaction Tax (CTT)

| | | | | |
| --- | --- | --- | --- | --- |
| N/A | N/A | N/A | N/A | 0.0001% (On exercise purchaser) |

Stamp Duty

| | | | | |
| --- | --- | --- | --- | --- |
| 0.015% or ₹1500 / crore | 0.003% or ₹300 / crore | 0.002% or ₹200 / crore on buy side (Future) 0.003% or ₹300 / crore on buy side (Options) | 0.001% or ₹10/ crore on buy side | 0.002% or ₹200 / crore on buy side (Future) 0.003% or ₹300 / crore on buy side (Options) |
Get Best Value With Our Super Saver Packs
Features
Limited Time Deal
Brokerage on equity
Brokerage on other segment
Net Banking Charges
DP Transaction Charges
X
₹20
₹20
₹10
₹12.5 Per Scrip
Limited Time Deal
Brokerage on equity
Brokerage on other segment
Net Banking Charges
DP Transaction Charges
X
₹10
₹10
₹10
₹12.5 Per Scrip
Limited Time Deal
Brokerage on equity
Brokerage on other segment
Net Banking Charges
DP Transaction Charges
1st 100 Trades FREE
₹0
₹10
₹0
₹0
Different Needs, Different Accounts
A free account for Youngsters-18-23 age
₹0

Brokerage on Intraday,
Equity, Mutual Fund

₹0

Account
Opening Charge

₹0

Account
Maintenance Charge
Open Now
A special account for your Wife/Husband
₹10

Brokerage
for all Trades

₹0

Account Opening
Charge

₹0

Commission On
Mutual Fund
Open Now
Touch new heights with Corporate Account
₹20

For All Trades

₹10

For Smart Trades*

₹0

Commission On
Mutual Fund
Contact Us
What Our Users Have to Say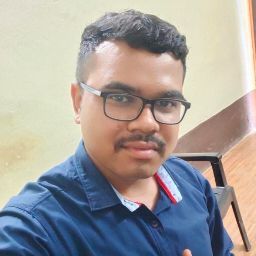 this is the best application for traders.
2023-02-23
Google Play Store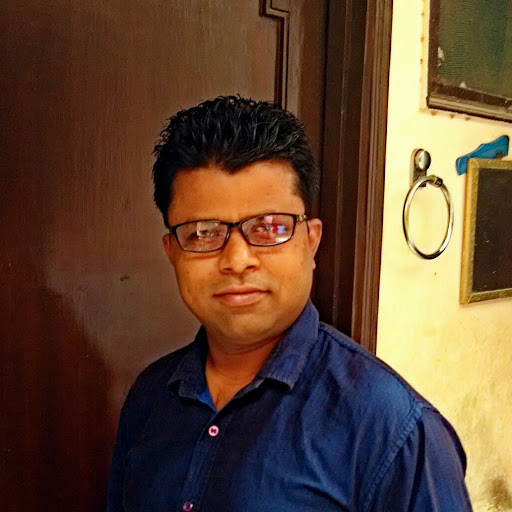 There is a best support from the 5 paisa team, I am very thankful.
2023-03-02
Google Play Store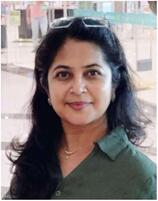 I am using 5paisa demat account from last 3 years and very much satisfied with their quick and quality services.
2022-08-20
Google Play Store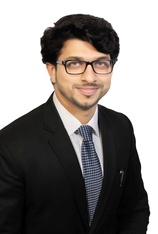 5 paisa and their team have been doing fantastic job, giving quick, efficient and professional services.
2022-07-22
Google Play Store
Awards and Recognition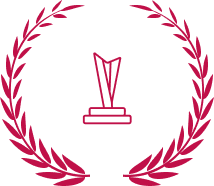 2022
Leading Member - Client
Business by MCX Awards
2022
The Great Indian BFSI
Awards
2022
Silver Digixx Awards
2022
2022
Great Place to Work
Certified
2021
Best Brand by
Economic Times
Frequently Asked Questions