L&T Shares
Check out the complete list of shares/stocks of L&T Shares listed on NSE & BSE.
Company Name
₹ LTP (Change %)
Volume
Market Cap
52 Week High
52 Week Low
LTTS

L&T Technology Services Ltd

3878.25

(2.0%)

292.6k
40963.9
4318.7
2924.2
The Indian stock market has experienced growth unlike other sectors in the past few decades. With giant corporate houses going public, the craze for stock market investments has surged dramatically. One such prominent name in this list is Larsen & Toubro. The renowned Indian conglomerate offers a diverse portfolio of companies to invest in. You can choose your favourite firm and expand your investment income.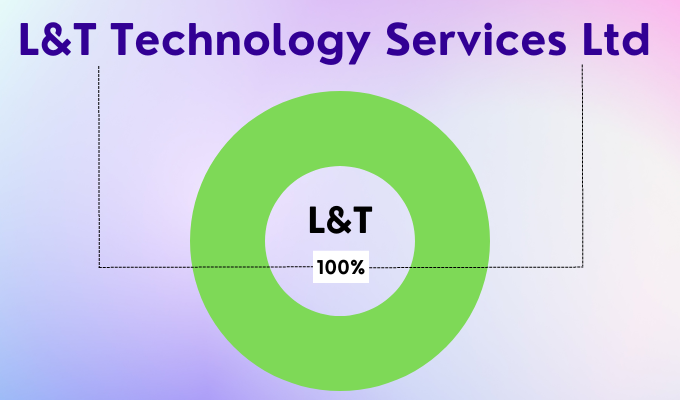 About L&T Group of Companies
Danish men, Henning Holck-Larsen and Soren Kristian Toubro, laid the foundation of Larsen & Toubro Ltd. It is a Mumbai-based international conglomerate firm focused on engineering, construction, manufacturing, technology, and information technology.
The firm holds the fifth position in the construction industry worldwide. As of 2020 records, 118 subsidiaries, 6 associates, 25 joint ventures, and 35 joint operations firms make up the L&T Group. These businesses diversify in construction, real estate, engineering, capital goods production, IT, and finance. L&T was India's first engineering and construction business to report its sustainability performance publicly.
According to Larsen & Toubro (L&T), an increase in the revenue from operations caused its consolidated net profit to rise by 44.9%, bringing the figure to INR 1,702.07 crore in the June 2022 quarter.
You can build a healthy investment portfolio by including stocks of L&T companies. Check the list here to find the company stocks listed on the NSE and BSE.

Frequently Asked Questions
You will need a Demat and trading account to buy Larsen & Toubro Group shares. You can open a free Demat and trading account with 5paisa and buy the Larsen & Toubro Group shares by logging into your Demat account, choosing a Larsen & Toubro Group company, and placing a "Buy Order."

Larsen & Toubro Group is India's largest conglomerate and includes numerous companies to diversify and invest for the long term. However, it is wise that you do extensive research on all the Larsen & Toubro Group companies to analyse their fundamentals before choosing Larsen & Toubro stocks for the long term. You can use the smart research tools with 5paisa's Demat account to do fundamental and technical analysis before choosing Larsen & Toubro stocks.
Start Investing Now!
Open Free Demat Account in 5 mins