10 Signs to Know that You Are Ready To Trade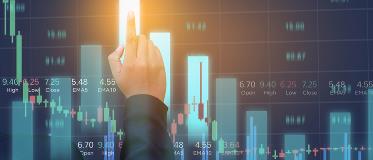 ---

When you see friends around you trading, you get interested in the stock market. You have the urge to start trading yourself and then open a demat account in excitement. However, opening a demat account is not the only thing one requires to start trading in the stock market. One needs to have an in-depth knowledge about trading. No one is an expert in trading; it has seldom been said that "if stock market experts were so expert, he or she would trade stock, not advice." So what shows you are ready to trade? Here are some check points one should crosscheck before trading.
1) Substantial Capital - Having a financial plan, while trading is necessary, as a rookie trader is bound to make monetary losses while trading. Hence, it is always important to have enough money in hand while trading. It is often said that one should not marry a trade, but if someone decides to do so, he should at least have a pre-nuptial.
2) Proper trading strategy - Without a well thought out strategy, trading is pointless and pure gamble. A rookie trader should be aware of the entry and exit price point at which he plans to book profit.
3) Time management skills - Trading cannot be a fun activity; there should always be time to spare. Observing the market at the opening and closing time, gathering information about the current world news requires time dedication. You need to track the market when at regular intervals.
4) Discipline – A disciplined approach is required in order to practice trade. Having a systematic approach to grave situations is needed. For example, one should be disciplined enough to decide how much money he is going to invest in a month.
5) Risk management skills - Having mathematical soundness can always help managing risk. Though taking risk in stock markets is essential, everyone has a different approach of managing risks.
6) Understanding of analytical tools - Learning about technical indicators makes you understand the share market. Technical indicators such as balance value, accumulation line, averages, etc. are essential tools to study. A lot of online trading sites help you understand graphs in a simpler way. Learning graphs assist you in spotting market trends. Technical analysis at your fingertips increases your probability of having a thriving trade.
7) Control over emotions - If one gains adrenaline rush while trading, something is deliberately wrong. Being emotionless makes you follow the rules, and helps you understand winning scenarios against losing scenarios. Having a gambler approach is fatal as also believing in two words, hope and luck. Thus if you have control over emotions, you are fit to trade.
8) Differentiate between right and wrong- Having a sense of correctness is necessary as it is always a two-way path in trading. Selecting one and emerging victorious is essential.
9) Having a sense of reality - Losing an eye on reality is harmful as one should know that the income earned by trading cannot suffice your daily needs. Also winning always is an illusion.
10) Enough practice in paper trading - Practicing trade online is an important task to accomplish before trading in huge numbers. Paper trading is done using simulated trading to practice buying and selling stocks without actual money being involved.
Start Investing in 5 mins*
Rs. 20 Flat Per Order | 0% Brokerage
Open Free Demat Account
Account belongs to
By proceeding, you agree to the T&C.