5 Common Myths about Mutual Fund Investments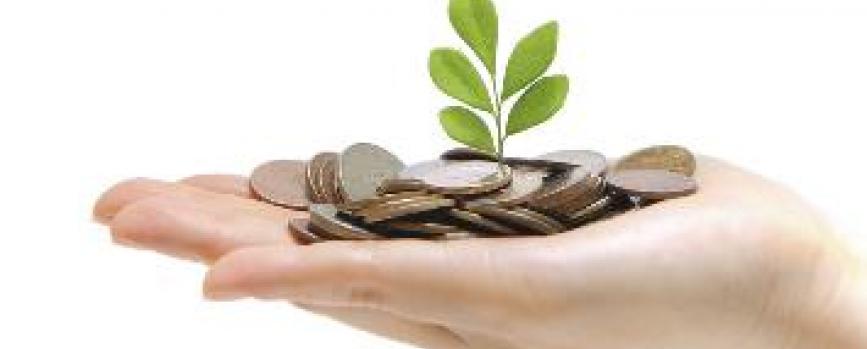 Over the years, investing in Mutual Funds has emerged as a popular option among a vast population of investors with varied incomes and risk appetites. Like any other investment, putting money into Mutual Funds too requires a careful assessment, and study on your part even if you have a professional help. Listed below are some misconceptions related to MF investments:
Mutual Funds demand long-term, huge investments
The fact is that you can get started with a low amount of capital investment' it could be as low as Rs 1,000. Another misconception is that all Mutual Funds investments are long-term investments and that it is a long wait before one draws benefits from it. The latter too is incorrect. Mutual Funds can be either short term or long term investments, depending upon the underlying assets the mutual funds invest in.
Mutual Fund investment is risk-free
Perhaps, one of the biggest misconceptions about Mutual Funds is that it is a risk-free investment. This is simply not correct. According to one school of thought, the risk of investing in MF is inversely proportion to the diversification of the portfolio. Taking this argument forward, if you hold 2 stocks in your portfolio then the risk is high compared to an investor with 20 stocks. Similarly, MF investments in multiple stocks are less risky compared to direct equity investment.
Also, it is generally advisable that the investment theme should be different to hedge the risk. It doesn't make sense to invest in 3-4 large cap mutual fund schemes, as these are likely to invest in more or less the same stocks.
Mutual Funds with lower NAV will deliver higher returns
Another common myth related to Mutual Fund investment is that MFs with lower NAV will deliver higher returns. As an investor, we are led to believe that Mutual Fund scheme with NAV of Rs 1,000 will deliver lower returns compared to fund with NAV of Rs 100. The argument behind this is that it is more probable for a stock to climb from Rs 10 to Rs 12 i.e. 20% return compared to the jump from Rs 4,000 to Rs 4,800 for same 20% return. However, the fact is that the underlying theme of Mutual Fund investment decides the future returns irrespective of lower or higher NAV.
All Mutual Funds qualify for tax deduction
This is often sold as one of the biggest USPs for investing in Mutual Funds. However, the fact is that while MF investments do provide tax savings benefits, only the Equity Linked Savings Scheme (ELSS) is eligible for tax deduction under Section 80C of Income Tax Act. The dividends and long term capital gains from these investments are tax free.
Mutual Fund investment does not require regular monitoring
It is generally understood that Mutual Fund investments do not require any regular monitoring. In general, investors take it easy after putting their money in MFs. Well, it is true that MFs do not largely require a constant vigil, but you cannot afford to neglect it completely as it is your investment after all. This is largely because top performing Mutual fund schemes keep changing every year. Therefore, to maximize your returns, it's a good idea to check the performance of your funds every year. You should keep modifying your portfolio depending on the performance of the funds in previous years. Some of the funds are conservative or invest in defensive stocks, which deliver consistent returns. Such schemes may not be top performers, but are but consistent performers and are best suited for the conservative investor. Such funds are also apt for SIP investment.
Top 5 Mutual Funds
| | | | | | | |
| --- | --- | --- | --- | --- | --- | --- |
| Scheme Name | Corpus (Rs cr) | 1 M (%) | 6 M (%) | 1 Y (%) | 3 Y (%) | 5 Y (%) |
| HDFC Prudence Fund(G) | 17,776 | 3.1 | 10.6 | 30.8 | 19.7 | 16.5 |
| SBI BlueChip Fund-Reg(G) | 11,629 | 2.9 | 4.5 | 21.5 | 20.4 | 19.7 |
| IIFL India Growth Fund-Reg(G) | 345 | 1.0 | 5.1 | 33.0 | 0.0 | 0.0 |
| Franklin India Smaller Cos Fund(G) | 4,860 | 4.0 | 8.6 | 35.6 | 32.9 | 30.5 |
| ICICI Pru Infrastructure Fund(G) | 1,435 | 3.0 | 13.4 | 34.3 | 17.7 | 13.6 |
Open FREE Demat Account in 5 minutes

Mobile Number
There is some issue, try later