5 Investment Strategies to make money this Diwali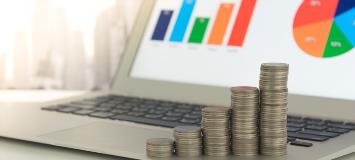 ---

Diwali is the time for a lot of sweets, gifts, crackers and light. It is a time-honoured tradition to invoke the Goddess of Wealth during this time. The Festival of Light is an auspicious occasion to hasten our prayers with wise fiscal planning.
Investment options have become less lucrative with falling interest rates. Let us focus on some all-round investment options.
Public Provident Fund (PPF) - PPF is among the safest long-term investments in the land. Since it is government backed, this investment is completely watertight. Any bank or post office can facilitate the opening of a PPF account. Furthermore, for any annual investment amounting to Rs.1,50,000, the entire interest earned is tax-free.
This is particularly beneficial for long-term investment as it has tenure of 15 years, though withdrawals are allowed before this period.
Systematic Investment Plan (SIP): With the SIP proving a runaway hit in the mutual fund market, it is reasonable that you jump on the bandwagon. SIP means that you keep on investing bite-sized amounts into the mutual fund of your choice periodically. The greatest is that it encourages financial discipline. More than profits, its discipline which would keep your finances in good stead. Also, unlike the lump sum method of investment, it allows us to tide over market downs and get reasonable profits from bullish periods. Studies have shown that SIP's tend to perform better over time and evens out any losses incurred.
Gold: Buying gold during Diwali is a time-hallowed tradition. Buying gold has long been considered as the best way to welcome Goddess Laxmi. Tradition now gets a boost of modernity as several gold-based investment schemes have been proffered. Both GOLD ETF's (Exchange Traded Fund) and E-Gold have changed the face of the industry.
GOLD ETF's or Gold Exchange Traded Funds have become very popular. These are mutual fund schemes which only invest in gold. These units are then held in electronic form by the investors. The value of one unit of ETF has been set as equivalent to one gram of gold. These can be bought and sold like ordinary stocks on the market.
E-GOLD was recently launched by the National Spot Exchange Ltd (NSEL). The main difference it has with Gold ETF's is that the investor becomes the owner of the gold and not any Asset Management Company (AMC). In this way, we avoid the maintenance charges and other fees levied by the AMC's.
Equities: The market for equities is always lucrative during festive occasions. Buying stocks and shares have been a traditional investment during Diwali and this fiscal year should be no different. Investors and traders often purchase stocks on Diwali for themselves and also for their families. The BSE (Bombay Stock Exchange) Sensex gained almost 4,000 points or 13 percent since last Diwali. The expectation is strong that 2017 could lead to an even greater spurt of growth. There was some brisk trading in mid and small cap stocks with valuations rising up to 800 percent in some cases. Most sectors, with the noticeable exception of the export-oriented sector, have recorded substantial gains for the fiscal year.
It seems like the perfect time to tweak the strategy and focus on the winning stocks for the year ahead.
Sukanya Samriddhi Account: Under the aegis of the "BetiBachaoBetiPadhao" movement, the government has initiated the Sukanya Samriddhi Account scheme. This scheme explicitly means to encourage girl-child education. You can easily open an account under this scheme in post offices and banks. With a minimum investment of Rs 1000 a year to Rs 1,50,000, the investment is completely tax exempt. The investment period needs to begin before the girl in question is 10 years old and continues till she is 21. It offers a very practical way to ensure the financial security of the little goddesses of our household.
Start Investing in 5 mins*
Rs. 20 Flat Per Order | 0% Brokerage
Open Free Demat Account
Account belongs to
By proceeding, you agree to the T&C.