5 Key Rules for Successful Investing in Stock Market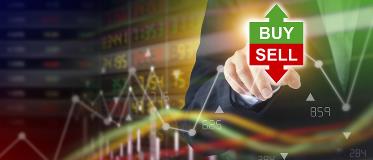 ---

Stock market investing is as much a mind game as it is about skill and experience. In fact, it is a lot more about the gut than about the brain. However, investment is for the long term and hence cannot be totally impetuous. There has to be a body of knowledge underlying your investments and that comes from some basic rules. Let us look at five such basic rules that can guide your investments in the stock market.
Always try to diversify your risk; it is not just about returns
The best of investors and traders diversify their risk because there is really no choice. This is an age-old wisdom and means you must not put all your eggs in one basket. Smart investing is about hedging your risk and the first step is to diversify your portfolio. Warren Buffett may have made all his money on a handful of stocks but even he looked at risk at all points of time. For investors, avoid too many stocks of the same type or the same sector or the same theme. More diversified the portfolio, less vulnerable you are to specific cyclical shocks. A diversified portfolio gives you a better chance of being profitable in the long run.
Investing need not be forever, but at least have a 5-year perspective
Warren Buffett once said that even if he bought a stock and the markets shut down for 10 years he would not worry. He may have exaggerated, but the bottom line is to take a long term approach to stock investing. Investors have made huge amounts of money by taking a long term approach to quality stocks. The long term returns on stocks like Infosys, HDFC Bank, Havells, Eicher, Escorts are all classic examples. Markets can be notoriously volatile in the short to medium term, so unless you can think about the next 5 to 10 years don't even start investing. Typically, you only earn profits on a handful of stocks and that is not possible with a myopic approach.
Smart investing is all about managing your liquidity
It has happened so often to most investors. When markets peaked and started correcting, you held on hoping for a bounce. Then when markets bottomed you were stuck in shares. At some point, you did not have the heart to take a loss and that created liquidity problems for you. The bottom line is that you must have cash handy when opportunities arise in the market at lower levels. At that point don't get stuck with MTM losses. This is where the best of investors falter. So hold your profits long and cut your losses short.
Focus on stocks you understand, even if you have to miss some stars
In one of his annual newsletters, Warren Buffett mentioned that Amazon and Google were two of the biggest stories that he had missed out. That was largely because Buffett was never comfortable investing in technology stocks. Of course, it is a different issue that Apple is among his largest holdings today. But the moral of the story is that it does not matter if there are 5 trends in the market you do not understand. Rather, you must just focus on the 2 trends that you perfectly understand. That is what matters. Don't go too much by themes and hot trends. Instead, focus on the business model of the company and its prospects.
Finally, you stand a better chance if you let your head rule your heart
Two common sentiments in the stock market are fear and greed. The irony is that most investors tend to become greedy when they should be fearful and get fearful when they should be getting greedy. You are willing to buy at 28 P/E but not at 14 P/E and when it comes to selling, it is the other way round. Such emotions normally cloud your judgement. That is where you need to let your head rule over your heart. Take decisions based on hard numbers and cold calculations. You can never perfectly be on target in stock market investing but going by hard facts and dispassionate analysis largely reduces your risk and gets you a better deal.
Stock market investing is based on some basic and simple rules.  Just understand the business and buy for the long term. Returns will follow as a corollary!
Start Investing in 5 mins*
Rs. 20 Flat Per Order | 0% Brokerage
Open Free Demat Account
Mobile No. belongs to
By proceeding, you agree to the T&C.