5 Ways to Recover from a Late Start in Retirement Planning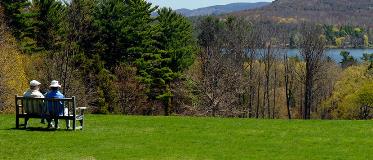 ---

One of the basic rules of retirement planning is to start early. The earlier you start, the longer you compound and the greater your eventual wealth. But, all that is fine on paper. There are practical problems that a lot of investors face and here are some examples:
At an early age your earnings were too low to save anything worthwhile
You had too many family responsibilities and could not save enough
You started on time but then faced reverses in your career or business
You just did not realize the importance of starting retirement planning early
Your reason for a late start could be any of these. The bottom line is that you have missed the worm since you were not the early bird. However, you still need to plan for your retirement in the best possible way. How do you go about planning your retirement when you make a late start? Here are 5 steps to follow.
5 steps to plan your retirement when you make a late start
As the chart above shows, you just need to make appropriate adjustments. Here is how!
1. Introspect and research
Check out the best investment options and the best SIPs to reach your goals. Introspect on how much risk you should take and at what point you should change track. In some cases, you may have to cut down the size of your goals and in other cases you should be able manage your expenses better. This is the most important step as it will form the basis for your effort. Remember, you are starting off with a disadvantage so you need sound financial plan to move forward.
2. Squeeze the maximum savings out of your income
This is an important step in your plan. When you start late (as in this case), the onus is on you to squeeze the maximum. Look out for spillages in expenditures. You may be paying too much for eating out or rent or your car may be an added burden. You may be too lenient with your kids and have to tighten the purse strings. These are difficult decisions so you need to take your family into confidence. But the idea is to see how much you can save and invest.
3. Take more risk but take calibrated risks on your future
When you plan your retirement in a shorter span of time, you need to make changes to your debt/equity mix and also to the risk you take. When you start 10 years late, you are left with just 15 years to retirement as against 25 years which will be a more comfortable situation. How to manage this delay? Firstly, focus on your asset mix. If your ideal asset mix is 60:40 in favour of equity: debt, try to extend the mix to 70:30 so that you can get closer to your goals in a shorter span of time. After all, the biggest risk is not taking enough risk. Secondly, when you do your equity SIP allocation, you can take the risk of multi-cap fund instead of diversified funds. If you get a 2% return advantage, it could make a big difference.
4. You may have to work longer if you start planning late
If you are a government servant then you have to retire at 60. Of course, private employees can remain employed till the age of 70. You need to explore and create multiple income streams like small consultancy projects, getting your spouse to contribute more meaningfully to the family income flows, leveraging your assets etc. They may appear to be small but can add up to quite a bit in the long run.
5. Try to look at innovative solutions
Smart planning is all about hitting two birds with one stone. Can you look at ELSS for wealth creation and for tax saving. Can you do a sale and lease back of your car or home so that it becomes a source of income rather an item of expenditure. Can you look at NPS as an option? These are the questions you will have to answer. Try to be as innovative as possible.
Starting late for retirement planning is not the end of the world. There are still ways you can do a good job. The ball is in your court!
Start Investing in 5 mins*
Rs. 20 Flat Per Order | 0% Brokerage
Open Free Demat Account
Mobile No. belongs to
By proceeding, you agree to the T&C.