7 things to remember while doing financial planning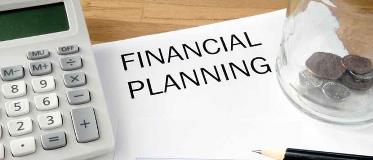 ---

Financial planning is an essential part of securing a financially secure future for you and your loved ones. Financial planning allows you to identify your financial goals and guides you through the investment process by helping you allocate your funds better. Without financially planning the future, there is no way all the future expenses can be covered without creating a financial burden on the whole family.
To help you plan better, here are 7 things that you should keep in mind:
1. Financial goals
Every plan has some goals that need to be fulfilled. In the same way, while doing financial planning, you should set some financial goals which you want to achieve in the future. How much money would you need to cover all of your future expenses? In how much time do you want to achieve financial freedom? You must ask questions like these to yourself so that you can define your financial plan by way of your financial goals.
You should try to make your every financial goal a SMART goal. A SMART goal would mean that the goal is specific, measurable, achievable, relevant, and time bound.
2. Risk appetite
While doing financial planning, you should always identify your risk appetite towards investing. By looking at your financial condition and the money you can save on a regular basis, you should first determine how much you can afford to invest. It is important to keep in mind that the investment market is risky and there is a chance that you can lose all of your invested money. Identifying your risk appetite would allow you to avoid financial burdens even if you were to lose your money while investing.
3. Minimize your expenditure
An ideal financial plan would require you to invest in different investment schemes over an extended period. You should try to reduce your expenses in every little place possible to maximize your savings. More the money you have with you to invest, lesser will be the time taken to achieve your financial goals.
A good way to cut your expenses is to always go with a brokerage firm which charges a flat brokerage fee rather than a commission. Paying commission on every transaction not only lowers your savings but also reduces your profits at every stage of the investment process.
4. Avoid the herd
Investing, only because everyone else is investing is one of the biggest investment mistakes. You have to understand that your financial status, needs, desires, financial goals; everything that influences your future life are significantly different from everyone else.
You should always conduct your research about the investment option before taking an investment decision as no one knows what you want to achieve and what you stand to lose better than you.
5. Regularly monitor your investments
The share market is highly dependent on the external market forces like the inflation rate, interest rates, and other government policies. That makes the stock market highly risky and volatile. You should continuously monitor your investments as to know how your money is doing in the market. If you find that one of your investments is turning bad, you can cut your losses by selling your investment immediately.
6. Rainy day funds
Never underestimate the importance of a rainy day fund for helping you in your worst times. Always consider saving for an emergency fund that can provide you with a regular source of income for 3 to 6 months. This contingency plan will allow you to cover your expenses if you lose your job or meet with an emergency, without having to sell your investments.
7. Never ignore the taxes
Tax saving is the best tool for increasing your gains and reducing your losses. You will have to pay taxes for every income you make. The slabs may change, the taxable amount may change, but the fact that you are bound by law to pay a certain amount of your income as taxes will never change. It affects every aspect of your financial plan, from your income to every asset you may buy or sell in the future.
You can take the advice of your broker or a tax planner if you think your taxes are lowering your savings in a big way. You should plan for tax saving instruments as early as possible by calculating the exemptions and deductions that you are entitled to under various sections.
Start Investing in 5 mins*
Rs. 20 Flat Per Order | 0% Brokerage
Open Free Demat Account
Mobile No. belongs to
By proceeding, you agree to the T&C.