Best Data Storage Stocks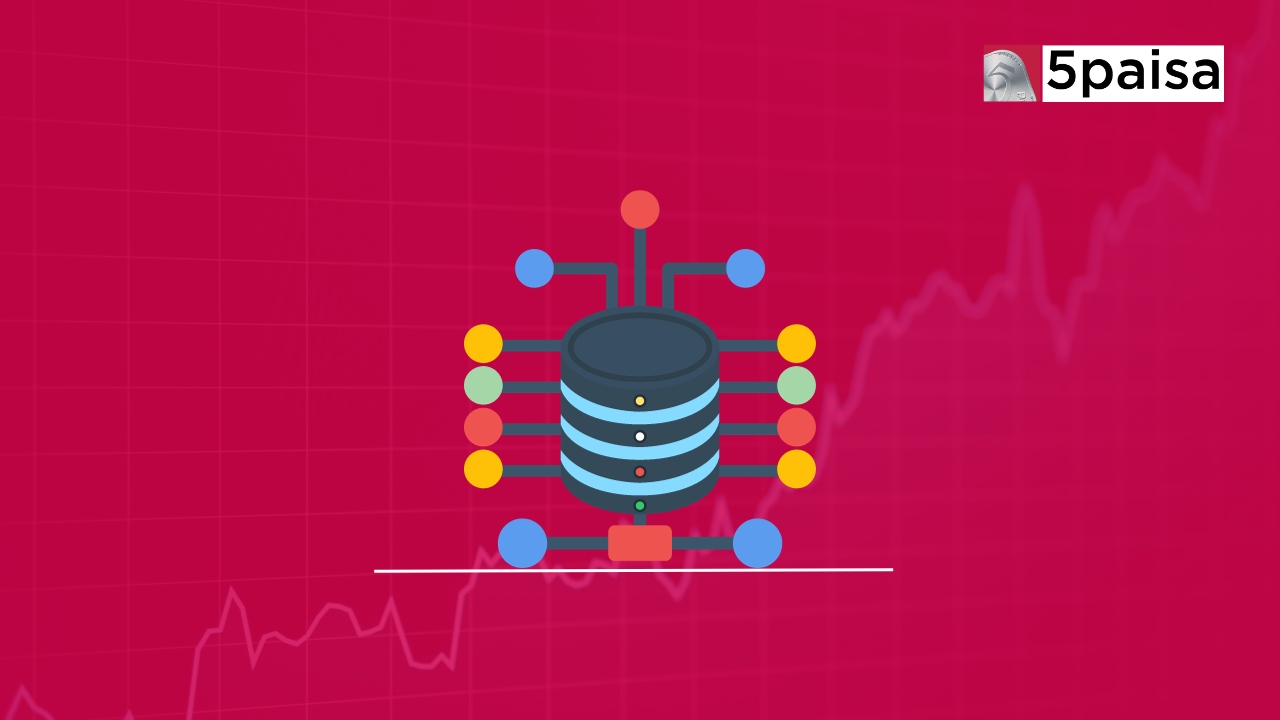 ---

Best data storage stocks have become a lucrative alternative for anyone trying to develop a solid portfolio in an era driven by data. The demand for dependable data storage solutions grows as the globe generates and consumes increasingly digital data. The data storage sector, whether cloud storage, data centers, or enterprise-grade hardware, is critical to our digital environment.
This article looks at the best data storage stocks 2023 for investors looking to cash in on this brisk industry. We'll look at organizations at the cutting edge of innovation, powering the digital infrastructure of the twenty-first century. We'll help you traverse the complicated environment of data storage investments by focusing on market leaders, growth prospects, and the ability to react to shifting technology trends. Understanding these top data storage stocks is critical for maintaining a balanced and forward-thinking investment plan, whether you're a seasoned investor or just getting started.
What are Data Storage Stocks?
Best data storage stocks are shares in firms that offer digital data storage solutions. These equities indicate ownership in companies that store, handle, and preserve huge amounts of information generated in the digital age. Modern technological infrastructure heavily relies on data storage, which manifests in various forms, such as cloud storage services, data centers, and manufacturers of storage hardware.
Investing in top data storage stocks might be wise since demand for data storage solutions constantly increases. Companies in this sector provide various services to organizations, governments, and individual consumers, including data security, backup, and retrieval systems. To address the expanding storage needs of a data-dependent world, key participants in the data storage business are frequently involved in cutting-edge technology and software development. Understanding data storage stocks to invest in is essential for investors hoping to profit from the ever-expanding digital universe and the key function of data protection and accessibility.
Overview of the Data Storage Industry
In increasingly more digitized surroundings, the data storage enterprise is critical. It consists of several technologies, from widespread hard drives to current cloud and flash storage alternatives. As information output increases, the industry expands to satisfy the needs of organizations and people to store, control, and access their digital property efficiently. Data safety and reliability are crucial. Hence, tendencies in encryption and redundancy are essential. Companies invest significantly in studies and development to keep up with the ever-increasing need for larger and faster records storage, both for private utilization and organization applications.
Why Invest in the Data Storage Stocks?
There are numerous compelling motives to spend money on information garage stocks. For starters, the exponential improvement of records technology guarantees a steady demand for storage solutions. Companies in this industry have large income capacity as companies and people depend extra on virtual information. Furthermore, because information storage is vital to cloud computing, artificial intelligence, and Big Data analytics, those stocks are a part of broader technical trends. Furthermore, mounted information storage organizations often pay constant dividends. Diversifying a portfolio with facts about storage corporations can help mitigate financial downturns and take advantage of the lengthy quarter improvement period. However, traders must exercise caution when deciding on equities consistent with their investing approach and hazard tolerance.
Factors to Consider Before Investing in Data Storage Stocks
Here are some critical aspects to consider before investing in data storage stocks:
Trends in the Industry: Examine present trends and future growth potential in the data storage industry. Understand the importance of growing technologies like cloud computing, Big Data, and synthetic intelligence in producing demand.
Reputation of the Company: Investigate the popularity and history of the facts storage corporations you're thinking about. Look for groups with a record of innovation, dependability, and consumer pleasure.
Financial Stability: Examine the monetary statements, sales growth, and profitability. Examine the organization's debt and cash flow to decide its monetary stability.
Competition: Examine the company's competitive landscape and market share. Consider how the company distinguishes itself from the opposition.
Technological Progress: Keep up with the organization's latest technology breakthroughs and product offers. Examine its adaptability to changing storage technologies.
Regulatory Framework: Understand the regulatory environment, especially facts protection and security. Long-term fulfillment requires adherence to records privacy regulations.
Base of Customers: Examine the company's customer base, which includes enterprise, government, and consumer customers. A big patron base can provide balance.
Cybersecurity: Examine the employer's commitment to cybersecurity and facts protection. Data breaches may have a vast effect on inventory value.
Tolerance for Risk: Determine your risk tolerance and make an investment horizon. Data storage stocks are susceptible to market volatility, so look at your comfort level with probable variations.
Performance Overview of Data Storage Stocks
Here is a performance overview of the best data storage stocks to buy:
1. Seagate Technology (STX)
Seagate Technology (STX) is a worldwide data storage leader focusing on hard disc drives and solutions. Seagate is a key player in the digital storage quarter, with a solid recognition for dependability and innovation. Its stock, denoted by STX, represents a funding opportunity related to the growing need for data garage answers, making it a feasible choice for investors seeking exposure to this technologically pushed sector.
2. Western Digital (WDC)
Western Digital (WDC) is a famous records storage organization specializing in tough, strong-nation drives. Western Digital, a key chief inside the facts garage quarter, is understood for its dependable storage solutions. WDC gives ownership in this well-set-up generation firm, exposing buyers to the expanding call for virtual records garage solutions in each purchaser and organization market.
3. NetApp (NTAP)
NetApp (NTAP) is a data management and storage firm focused on cloud and hybrid cloud data services. NetApp is a prominent actor in the digital transformation era, with a strong presence in enterprise solutions. It offers innovative Storage and data management solutions. In the ever-changing data storage sector, particularly cloud-based solutions and data management, NTAP stock represents an investment potential.
4. IBM (IBM)
IBM (IBM) is a multinational technology corporation recognized for its numerous portfolio, which includes data storage and control answers. IBM presents agency-grade storage offerings and cloud answers across numerous technology fields. The IBM inventory, symbol IBM, exposes investors to a technology behemoth recognized for innovation, making it a possible opportunity for those seeking stability and increase within the IT enterprise.
5. Pure Storage (PSTG)
Pure Storage Group (PSTG) is a well-known data storage firm specializing in all-flash corporate storage solutions. Pure Storage, known for its cutting-edge technology, provides dependable, high-performance storage systems. PSTG stock is an investment opportunity in the fast-paced area of flash storage and data management, making it an appealing alternative for investors seeking exposure to the most recent advances in data storage technology.
6. Hewlett Packard Enterprise (HPE)
HPE (Hewlett Packard Enterprise) is a multinational generation commercial enterprise specializing in statistics storage and infrastructure answers. HPE offers an extensive range of customers, from corporations to small businesses, focusing on servers, storage, and networking. The HPE stock, represented by HPE, allows traders to put money into a corporation deeply embedded within the IT infrastructure, providing critical records storage and computing solutions.
7. Dell Technologies (DELL)
Dell Technologies (DELL) is a multinational technology firm best recognized for its top data storage stocks and IT solutions. It sells gear, software, and services to various customers, including businesses, governments, and individual customers. DELL stock, denoted by DELL, allows investors to invest in a pivotal firm in the IT industry, supplying innovative data storage and computing solutions.
8. NVIDIA Corporation (NVDA)
NVIDIA Corporation (NVDA) is a famous generation enterprise recognized for its excessive-overall performance portrait processing units (GPUs), which power various applications along with statistics garage and processing. NVDA stock, symbol NVDA, lets traders interact within the booming area of GPU technology, which is critical for data storage and artificial intelligence, making it an interesting alternative for those seeking innovation and evolution in the tech area.
9. Micron Technology (MU)
Micron Technology (MU) is a memory and storage solutions leader. Micron, well known for its NAND flash and DRAM memory technologies, plays an important role in data storage, computing, and mobile technology. MU stock allows investors to invest in a company at the forefront of memory innovation, notably in the storage industry.
10. Cisco Systems (CSCO)
Cisco Systems (CSCO) is a multinational technological agency that manufactures networking and communications devices. While its primary cognizance is networking, it provides top data storage stocks through community-connected storage and statistics center technology. CSCO inventory is a possibility to invest in a tech behemoth with numerous product portfolios, including garage-associated offerings records.
The table below shows the top data storage stocks and their components:
| | | | | | | | | | |
| --- | --- | --- | --- | --- | --- | --- | --- | --- | --- |
| Company | Market Cap (Rs. cr) | PE Ratio (TTM) | TTM EPS | Dividend Yield | P/B Ratio | ROA(%) | ROE(%) | Book Value Per Share | Debt to Equity |
| Seagate Technology (STX) | 1386.1 crores | N/A | -2.56 | 2.80 (4.20%) | N/A | 0.91% | N/A | -5.78 | N/A |
| Western Digital (WDC) | 1389.3 crores | N/A | -5.44 | 2.00 (4.34%) | 1.28 | -2.67% | -14.25% | 33.69 | N/A |
| NetApp (NTAP) | 1551.1 crores | 13.46 | 5.52 | 2.00 (2.69%) | 17.77 | 7.24% | 158.04% | 4.18 | 306.07% |
| IBM (IBM) | 12,495.4 crores | 58.37 | 2.35 | 6.64 (4.84%) | 5.63 | 4.11% | 10.40% | 24.37 | 270.77% |
| Pure Storage (PSTG) | 1,032 crores | N/A | -0.01 | N/A (N/A) | 10.46 | 0.25% | -0.10% | 3.16 | 28.79% |
| Hewlett Packard Enterprise (HPE) | 1,953.8 crores | N/A | N/A | 0.48 (3.15%) | 0.95 | 2.91% | 5.22% | 16.08 | 65.33% |
| Dell Technologies (DELL) | 4,768.1 crores | 25.75 | 2.56 | 1.48 (2.25%) | N/A | 3.72% | N/A | -3.83 | N/A |
| NVIDIA Corporation (NVDA) | 102,200 crores | 99.97 | 4.14 | 0.16 (0.04%) | 37.17 | 14.51% | 40.22% | 11.05 | 39.83% |
| Micron Technology (MU) | 7,381 crores | N/A | -5.34 | 0.46 (0.68%) | 1.67 | -5.23% | -12.41% | 40.18 | 31.73% |
| Cisco Systems (CSCO) | 21,439.5 crores | 17.24 | 3.07 | 1.56 (2.95%) | 4.83 | 9.95% | 29.99% | 10.91 | 21.31% |
Conclusion
In a nutshell, investing in the best data storage stocks 2023 is a strategic preference for people wanting publicity to convert global virtual data control. As the generations grow, current establishments in this enterprise provide development capacity and stability. However, investors must perform thorough studies, thinking about economic health, innovation, and industry trends, to make informed judgments that align with their investment objectives and danger tolerance.
Frequently Asked Questions
Which Indian Companies are investing in data storage?
Several Indian groups have recognized and invested in the data storage value. Tata Consultancy Services (TCS), Infosys, Wipro, Reliance Jio, and HCL Technologies are outstanding names. To meet the expanding facts and wishes of corporations and individuals, these businesses provide a variety of data storage and control alternatives.
What is the future of data storage?
Continuous innovation and expansion characterize the future of data storage. Cloud storage is becoming more popular, as are solid-state drives (SSDs), improved data security measures, and interaction with future technologies such as AI and IoT. Data storage will continue to evolve to satisfy the expanding demands of our digital world.
Is investing in data storage stocks a good idea?
Data storage stocks to invest in may be a sensible choice. This area has a substantial boom with the rising reliance on digital data. To make wise investment picks consistent with your dreams, you should adopt thorough research that considers your economic health, market traits, and character danger tolerance.
How can I invest in data storage stocks using the 5paisa App?
To begin investing in data storage stocks with the 5paisa app, download the app and complete the KYC verification. Fund your trading account, then look for data storage stocks that interest you. Place buy orders and track your investments using the app, which includes stock screening, real-time statistics, and trading tools to help you make smart investing decisions.
Start Investing in 5 mins*
Rs. 20 Flat Per Order | 0% Brokerage
Disclaimer
Investment/Trading in securities Market is subject to market risk, past performance is not a guarantee of future performance. The risk of loss in trading and investment in Securities markets including Equites and Derivatives can be substantial.
Open Free Demat Account
Mobile No. belongs to
By proceeding, you agree to the T&C.