Best Outsourcing Stocks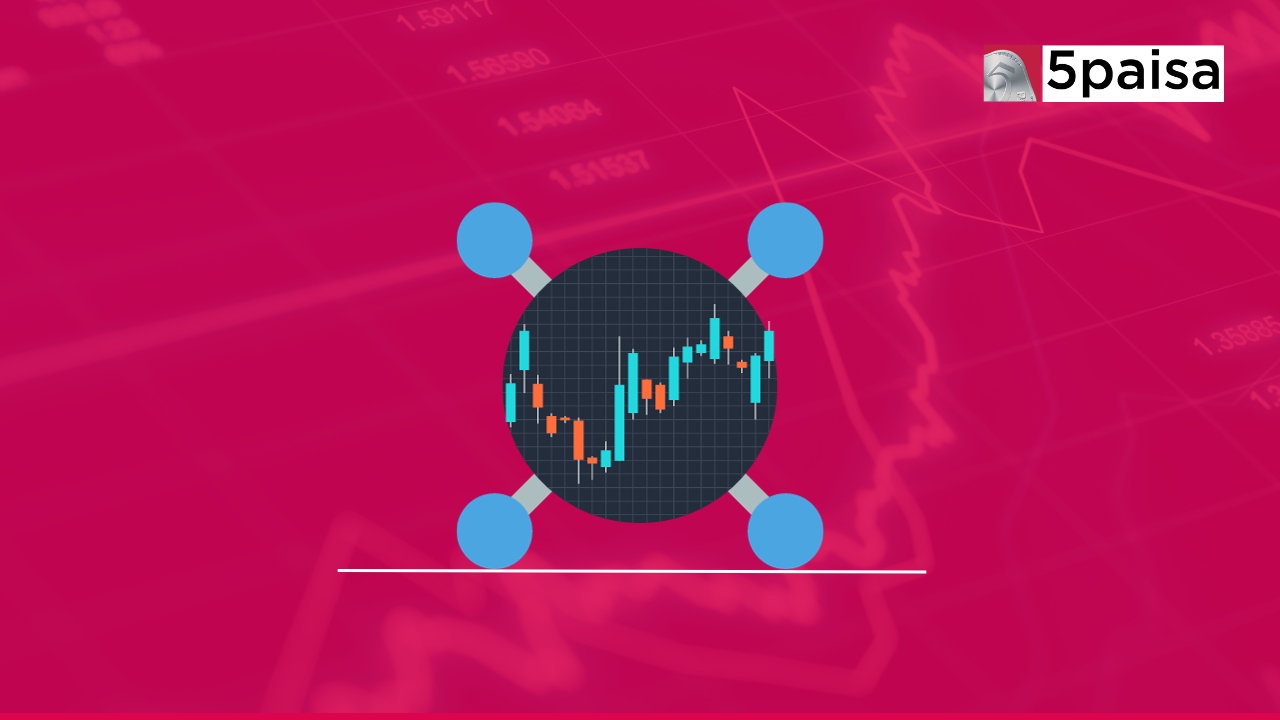 ---

Best outsourcing stocks to buy are a hot topic since these stocks play a critical role in providing services ranging from information technology and customer assistance to back-office activities. Investing in the appropriate outsourcing stocks can generate big gains, but making informed judgments in a volatile market is critical. Businesses seek effective solutions to run their operations and remain competitive in an increasingly linked environment. Many businesses are turning to outsourcing as a strategic option to access specialized expertise, cut expenses, and expand their worldwide reach. As a result, the outsourcing business has expanded significantly, offering investors interesting options.
In this article, we delve into the sector of outsourcing stocks, investigating the elements that make contributions to their performance, the industry's crucial participants, and the prospective growth opportunities. Whether you are an investor trying to diversify your portfolio or a layperson curious about this dynamic enterprise, our analysis will provide beneficial insights into the top outsourcing stocks available on the market these days.
What are Outsourcing Stocks?
The best outsourcing stocks to buy are shares in businesses that specialize in providing outsourcing services to other businesses. These stocks include a wide range of functions such as information technology, customer service, human resources, finance, and others. Outsourcing firms use their experience, technology, and economies of scale to help their clients streamline processes, cut costs, and improve efficiency.
Identifying the best outsourcing stocks entails weighing a variety of parameters. Top outsourcing stocks frequently have a good track record of offering quality services, a wide client base, and a global presence. Financial stability, prospective growth, and competitive advantage are all important considerations. Furthermore, the ability to adapt to shifting market dynamics and technological advances is critical for long-term success.
To make knowledgeable judgments, buyers searching out the greatest outsourcing stocks must perform big research, taking those traits under consideration. Understanding what makes an inventory the best outsourcing stock may be a key asset in establishing an expansive and beneficial investment portfolio as the outsourcing region evolves and expands.
Overview of the Top 10 Outsourcing Stocks to Buy
Companies in the outsourcing industry contract out unique corporate obligations or procedures to third-party providers. It contains a wide range of services, such as facts, technology, customer service, finance, human resources, and others. Companies outsource to minimize operational charges, gain admission to specialized understanding, and improve performance. The sector has grown to include worldwide operations, which frequently involve offshore or nearshore service centers. Cloud computing and automation, for example, have had a massive effect on the world. It continues to be a critical part of the commercial enterprise approach, imparting possibilities for cost discounts, scalability, and global expansion whilst usually adjusting to converting market demands.
Why Invest in Outsourcing Stocks?
Outsourcing stocks to invest might be appealing for quite a few motives. As businesses are looking for cost-powerful solutions, these stocks regularly provide exposure to a growing industry. Outsourcing firms can generate steady sales and feature the potential for global enlargement. They often take advantage of technical improvements together with automation and digital evolution, which may boost productivity and profitability. Furthermore, diversifying a portfolio with outsourcing businesses helps unfold risk at the same time as doubtlessly yielding lengthy-time period advantages as demand for outsourcing stocks rises in our interconnected global. However, as with every funding, a thorough look at and evaluation of personal economic objectives and threat tolerance are required.
Factors to Consider Before Investing in Outsourcing Stocks
There are some crucial elements to examine before investing in outsourcing stocks in order to make informed decisions:
Market Research: Market research should include current trends, growth predictions, and potential hazards in the outsourcing business.
Company Performance: Evaluate outsourcing firms' financial health and historical performance by assessing revenue, profitability, and growth trends.
Client Base Diversification: Businesses with a varied client base are frequently more reliable since they are independent of a single consumer.
Geography Exposure: Consider organizations with global operations since they can profit from a larger client base and regional variety.
Technological Advancements: Assess how nicely outsourcing organizations adapt to technological changes, as innovation may have an impact on their competitiveness.
Cost Structure: Understand the enterprise's price structure and pricing techniques, which will forecast profitability and margins.
Regulatory Environment: Be knowledgeable of the regulatory climate within the places where the business enterprise works in view that modifications in lawmaking could have an impact on operations and earnings.
Competition: Analyze the outsourcing corporation's aggressive landscape and marketplace positioning.
Risk Tolerance: Evaluate your person's threat tolerance and investment objectives, as outsourcing stocks to invest may be risky within the market.
Economic Conditions: Consider macroeconomic considerations, as a strong worldwide economy might result in higher outsourcing demand.
Performance Overview of Outsourcing Stocks
Here is a performance overview of the top outsourcing stocks to buy:
1. Accenture (ACN)
Accenture (ACN) is a multinational management consulting and professional services organization. It provides a lot of offerings, which include strategy and operations consulting, to assist establishments in enhancing their overall performance and adapting to changing markets. ACN is well-known for its creativity, global reach, and strong consumer relationships.
2. IBM (IBM)
IBM (International Business Machines Corporation) is a technological conglomerate. It makes specialty hardware, software, and cloud computing offerings. IBM is famous for its prolonged records of computing technology innovation, together with mainframe systems and synthetic intelligence. It helps customers from many industries by way of presenting technological development and information management answers.
3. Cognizant (CTSH)
Cognizant (CTSH) is a global provider of information technology services. It offers consulting, digital, and operational offerings to companies of all sizes. Cognizant is recognized for its services in digital transformation and IT offerings. It assists customers in adapting to converting marketplace wishes and offering creative answers and IT help.
4. Infosys (INFY)
Infosys (INFY) is a well-known worldwide information technology services firm headquartered in India. It provides consulting, outsourcing, and virtual services to clients all over the world. Infosys is well-known for its dedication to innovation and its role in allowing enterprise virtual transformation. It offers IT answers and offerings in a number of industries.
5. Tata Consultancy Services (TCS)
Tata Consultancy Services (TCS) is an Indian multinational IT services and consulting firm. It gives clients in lots of industries a complete type of IT answers, consulting, and offerings. TCS is well-known for its international presence and resolution to technology-driven enhancements and digital evolution.
6. Wipro (WIT)
Wipro (WIT) is an Indian multinational IT services corporation. It offers a wide range of technology, consulting, and outsourcing offerings to customers internationally. Wipro is known for its services in IT solutions, digital transformation, and dedication to offering revolutionary, client-centered services across a huge variety of industries.
7. HCL Technologies (HCLTECH)
HCL Technologies (HCLTECH) is an Indian worldwide IT services and consulting firm. It gives a complete variety of IT solutions, virtual transformation, and outsourcing of enterprise method services to customers all over the world. HCL is well-known for its emphasis on innovation and its function in helping clients successfully navigate the virtual panorama.
8. DXC Technology (DXC)
DXC Technology (DXC) is a worldwide information technology services corporation headquartered in the United States. It offers a large range of solutions and offerings, which include cloud computing, cybersecurity, analytics, and digital transformation. DXC is well-known for its willpower to help clients harness the energy of the company and innovation.
9. Capgemini (CAP)
Capgemini (CAP) is a French multinational consulting and technology services corporation. It delivers a wide range of benefits, such as consulting, technology, and outsourcing. Capgemini is known for its experience in digital transformation, cloud, and innovation, and it offers solutions to clients across industries to help them handle business challenges and flourish.
10. EPAM Systems (EPAM)
EPAM Systems (EPAM) is a global service provider of digital platform engineering and software development. It is based totally in the United States and focuses on virtual transformation answers, software program engineering, and consulting. EPAM is cited for its emphasis on innovation and supporting customers in improving their digital abilities in a variety of industries.
The table below shows the best outsourcing stocks and their components:
| | | | | | | | | | |
| --- | --- | --- | --- | --- | --- | --- | --- | --- | --- |
| Company | Market Cap (Rs. cr) | PE Ratio (TTM) | TTM EPS | Dividend Yield | P/B Ratio | ROA(%) | ROE(%) | Book Value Per Share | Debt to Equity |
| Accenture (ACN) | 1902.83 crore | 28.10 | 10.78 | 4.48 (1.48%) | 7.40 | 12.85% | 28.47% | 40.90 | 11.90% |
| IBM (IBM) | 1257.28 crore | 58.73 | 2.35 | 6.64 (4.81%) | 5.66 | 4.11% | 10.40% | 24.37 | 270.77% |
| Cognizant (CTSH) | 330.5 crore | 15.29 | 4.28 | 1.16 (1.77%) | 2.56 | 10.45% | 17.65% | 25.55 | 11.48% |
| Infosys (INFY) | 714 crore | 23.74 | 0.72 | 0.40 (2.36%) | 7.80 | 15.64% | 30.74% | 2.35 | 10.53% |
| Tata Consultancy Services (TCS) | 12,787,000 crore | 28.63 | 122.05 | 36.00 (1.03%) | 12.56 | 23.51% | 44.93% | 275.16 | 7.66% |
| Wipro (WIT) | 252.31 crore | 18.68 | 0.2500 | 0.08 (1.64%) | 3.03 | 7.54% | 17.24% | 122.08 | 26.09% |
| HCL Technologies (HCLTECH) | 3,408,000 crore | 22.10 | 56.96 | 48.00 (3.76%} | 5.24 | 13.32% | 24.25% | 2.92 | 8.65% |
| DXC Technology (DXC) | 42.22 crore | N/A | -2.75 | 0.84 (5.07%) | 1.29 | -2.96% | -14.49% | 15.57 | 152.26% |
| Capgemini (CAP) | 283.92 crore | 17.27 | 9.55 | 3.25 (1.98%) | 2.79 | 6.64% | 17.80% | 58.52 | 78.50% |
| EPAM Systems (EPAM) | 133.73 crore | 27.02 | 8.54 | N/A (N/A) | 4.10 | 10.70% | 18.12% | 56.30 | 5.54% |
Conclusion
In a volatile global market, investing in the best outsourcing stocks 2023 might provide prospects for development and diversity. However, thorough study, evaluation of financial measures, and consideration of market trends are required. Investors should make decisions based on their risk tolerance and long-term goals and seek professional advice as necessary.
 
Frequently Asked Questions
Which Indian companies are investing in the outsourcing sector?
Several Indian companies have a robust presence in the outsourcing market, providing services to worldwide clients. Tata Consultancy Services (TCS), Infosys, Wipro, HCL Technologies, and Tech Mahindra are most of the foremost players. These corporations offer a wide range of IT and business procedure outsourcing offerings to customers all over the world.
What is the future of outsourcing stocks?
Outsourcing stocks seem to have a vivid future as corporations continue to look for cost-powerful and specialized answers. Growth may be fueled by means of technological traits, which include automation and virtual transformation. Adapting to shifting market dynamics and cybersecurity issues, however, might be vital for lengthy-term achievement. Investors ought to keep a watch on enterprise developments in addition to enterprise performance.
Is investing in outsourcing stocks a good idea?
Investing in top outsourcing stocks can provide diversification and boom possibilities. Opportunities exist as a result of the enterprise's persistent expansion and flexibility to technological improvements. To make informed investing alternatives, it's far more important to adopt thorough research, assess chance tolerance, and talk with economic specialists.
How can I invest in outsourcing stocks using the 5paisa App?
To invest in top outsourcing stocks using the 5paisa app, first download the app and fill out the registration form. Navigate to the app's stock trading section after completing the Know Your Customer (KYC) verification and financing your account. To identify the outsourced stocks in which you wish to invest, use the search or browse features.
Start Investing in 5 mins*
Rs. 20 Flat Per Order | 0% Brokerage
Disclaimer
Investment/Trading in securities Market is subject to market risk, past performance is not a guarantee of future performance. The risk of loss in trading and investment in Securities markets including Equites and Derivatives can be substantial.
Open Free Demat Account
Mobile No. belongs to
By proceeding, you agree to the T&C.