Can AI Pick Stocks?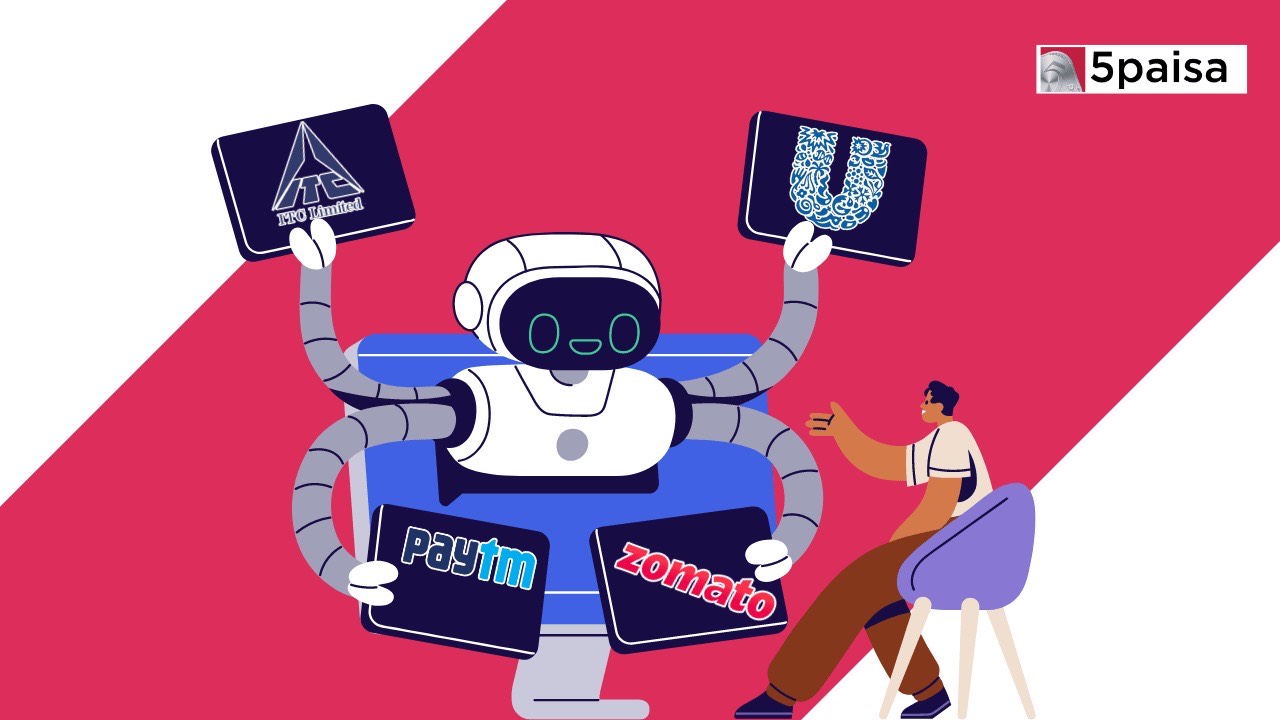 ---

ChatGPT can code your website. Another AI tool, Midjourney AI, can generate an image of Kareena Kapoor riding a bicycle just by responding to a prompt. AI tools are now doing things that were once hard to imagine. They're changing voices, analyzing documents, and potentially revolutionizing various industries.
But can AI also pick your stocks? To find out this. A financial comparison site called finder.com conducted an experiment. They asked ChatGPT to create a stock portfolio following investment principles from reputable funds. The outcome was a portfolio of 38 stocks selected by ChatGPT that managed to gain 0.48% in the first 8 weeks.
And guess what? The portfolio created by ChatGPT outperformed the average performance of the top 10 popular funds in the UK, which collectively lost 0.78% during the same period.
So, does this mean we should bid adieu to fund managers?
Before we jump to conclusions, let's explore how AI is used in investing. AI can be used in two main ways.
First up, we've got generative AI. This is the tech behind chatbots like OpenAI's ChatGPT and Google's Bard. These chatbots can do cool things like write stories, summaries, poems, and even legal stuff. But where they really shine in finance is by helping financial folks understand complicated documents better and faster. They're like super-powered language experts. For instance, ChatGPT can make sense of financial jargon and news almost as well as a human expert.
Generative AI is already finding its place in finance. Hedge funds are using it for tasks like coding, research summaries, and creating reports for clients. Banks have their own chatbots powered by large language models. Bloomberg, a big player in finance, even has its own AI language model called BloombergGPT. But don't worry, these AI tools aren't replacing humans; they're helping them work smarter.
Now, let's talk about predictive AI. This is the AI used in quantitative trading. It's like having a super-smart analyst who looks at tonnes of financial data to find patterns and predict things like where bond prices might go. Both generative and predictive AI are trained on a lot of data, but predictive AI's job is to make guesses about the future.
Coming back to the question
Will AI replace the fund managers?
AI is not about to kick humans out of finance.
You see, the stock market is highly unpredictable, and even the most advanced AI can struggle to understand its dynamics.
Markets change due to factors like new regulations and shifts in investor behavior, and AI models may have difficulty interpreting qualitative or contextual information that affects stock performance, such as news events, geopolitical factors, or regulatory changes. For example,
So, while AI can be helpful, it has limitations.
ChatGPT, for example, does not have real-time data, and its information is based on information available until September 2021. So, if you ask Best US Bank Stock, it may suggest Silicon Valley Bank, which collapsed this year.
Many financial professionals use AI in their work, but it's more of an assistant than a replacement. Quantitative funds incorporate AI in various ways, and some have gained recognition for their success. Startups are also exploring AI in finance, using it to analyze market trends.
AI technology provides information, but the final decision-making still rests with you. Even if you use an AI trading bot, you need to set its parameters and rules.
AI can assist in reviewing annual reports, regulatory filings, and financial statements, offering insights based on user input and provided data. Investors can then use this information to form their own opinions about whether a specific stock is suitable for their portfolio.
Artificial intelligence can be a valuable addition to your investment strategy. It can answer questions, provide stock recommendations, offer insights, and simplify the research process.
However, don't rely blindly on AI. You still need to understand your investment goals, and having market knowledge can help you identify opportunities and challenges.
In summary, consider AI stock tools as helpful assistants. They provide information, but it's up to you to make informed decisions and stay informed about the market.
 
Start Investing in 5 mins*
Rs. 20 Flat Per Order | 0% Brokerage
Disclaimer
Investment/Trading in securities Market is subject to market risk, past performance is not a guarantee of future performance. The risk of loss in trading and investment in Securities markets including Equites and Derivatives can be substantial.
Open Free Demat Account
Account belongs to
By proceeding, you agree to the T&C.