Open Your Free Trading Account
In 5 Minutes
Get Best Value With Our Super Saver Packs
Features
Brokerage Cashback
Brokerage on equity
Brokerage on other segment
Net Banking Charges
DP Transaction Charges
X
₹20
₹20
₹10
₹12.5 Per Scrip
Different Needs, Different Accounts
''
A free account for Youngsters-18-23 age
₹0

Brokerage on Intraday,
Equity, Mutual Fund

₹0

Account
Opening Charge

₹0

Account
Maintenance Charge
Open Now
''
A special account for your Wife/Husband
₹10

Brokerage
for all Trades

₹0

Account Opening
Charge

₹0

Commission On
Mutual Fund
Open Now
''
Touch new heights with Corporate Account
₹20

For All Trades

₹10

For Smart Trades*

₹0

Commission On
Mutual Fund
Contact Us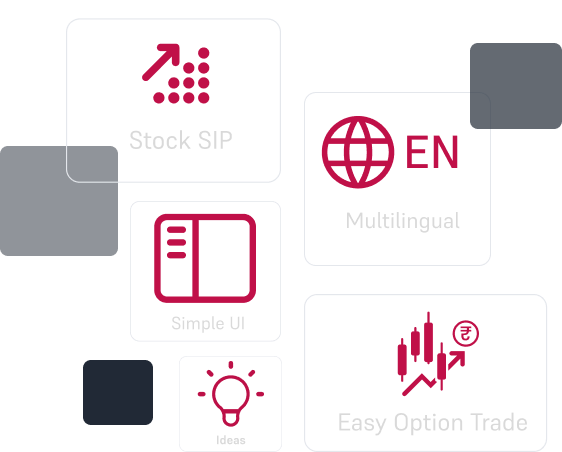 Start investing
- Daily long/short term investment calls
- Trade your view with quick option Traders
- 0% commission on mutual funds
- Same day SIP (0.6% higher returns)*
- Available in 8 different languages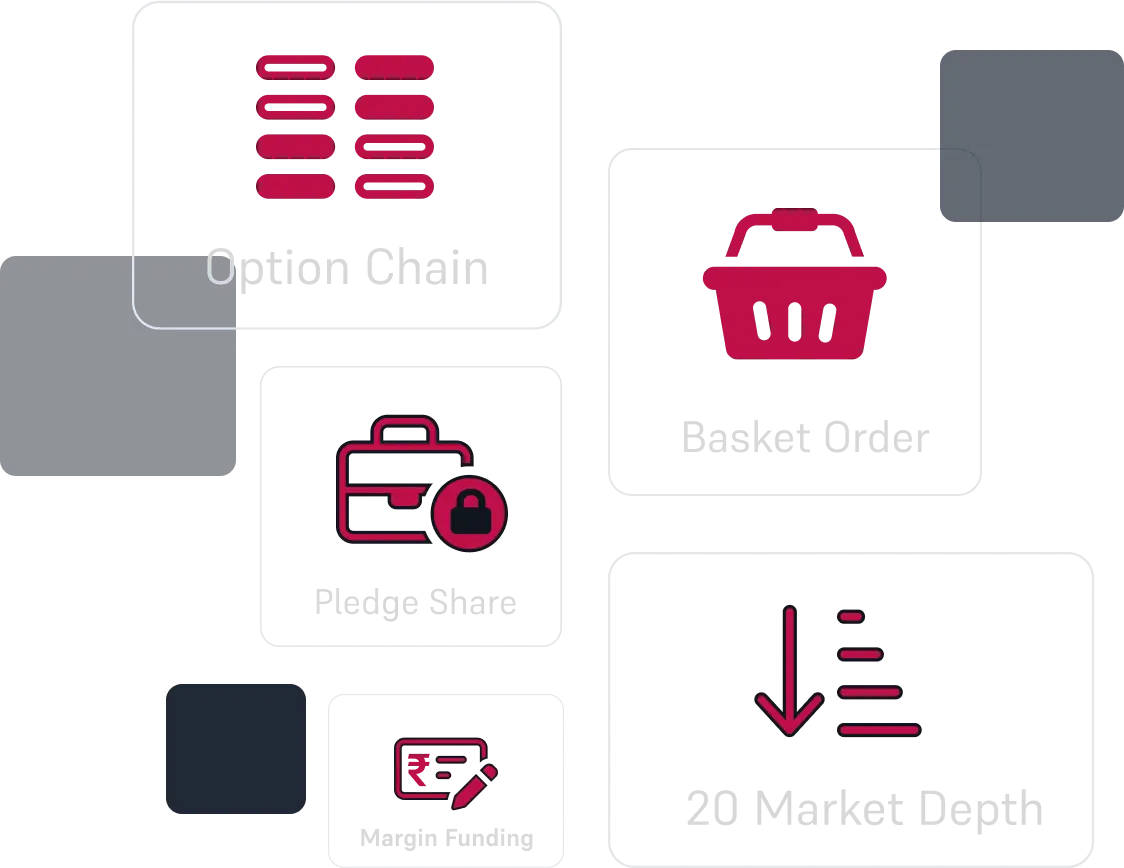 Trade like a Pro
- Real time option chain with greeks
- Place upto 10 orders with basket
- Real time pledging of stocks & mutual fund
- Intraday funding at 0% interest with margin plus
- Dedicated platform for FnO traders
Awards and Recognition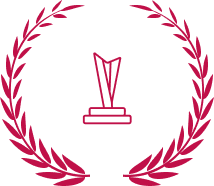 2022
Leading Member - Client
Business by MCX Awards
2022
The Great Indian BFSI
Awards
2022
Silver Digixx Awards
2022
2022
Great Place to Work
Certified
2021
Best Brand by
Economic Times
What Our Users Have to Say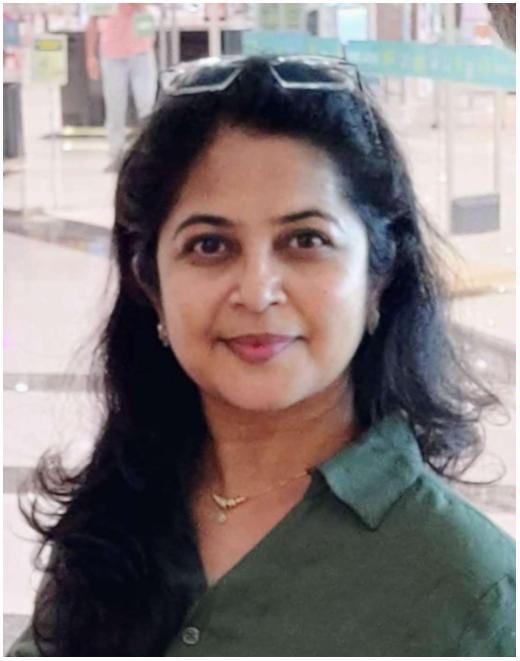 5 paisa and their team have been doing fantastic job, giving quick, efficient and professional services.
Review on 28/02/2023
Google Play Store
Know more about Trading Account
What is a Trading Account?
A trading account is a type of financial account that allows individuals to buy and sell securities, such as stocks, bonds, options, and futures. It serves as a platform for executing trades in financial markets and is typically opened with a brokerage firm or financial institution. Trading accounts enable investors to participate in various investment opportunities and earn potential profits by buying low and selling high or through other trading strategies. These accounts may come with different fees, minimum balance requirements, and trading tools, depending on the broker and the type of account.
How to open a Trading Account?
For opening a trading account, you need to follow these steps:
Choose a broker: Research and compare brokers to find one that fits your needs and budget.
Complete an application: Provide your personal and financial information to the broker through an online or paper application.
Submit documentation: The broker will require documents such as identification, proof of address, and possibly tax information.
Fund the account: Once your application is approved, you can transfer funds to your new trading account.
Start trading: With your account funded, you can start buying and selling securities.
It's important to read the broker's terms and conditions and understand any fees or charges associated when it comes to trading account opening.
Types of Trading Accounts
There are several types of trading accounts, each with its own features
Cash Account: A cash account is a basic trading account where you use your own funds to buy and sell securities
Margin Account: A margin account allows you to borrow funds from your broker to buy securities, with the securities serving as collateral
Options Trading Account: This type of account is designed for trading options contracts, which give you the right to buy or sell securities at a specific price
Equity Account: This type of account is used for trading in equities or stocks of companies listed on stock exchanges
Share Account: This type of account is similar to an equity account, but it is typically used for trading in shares of privately held companies. These shares are not listed on stock exchanges and are not available to the general public
Derivative Account: This account is used for trading in derivative instruments such as futures and options. Derivatives are financial instruments that derive their value from an underlying asset
Documents Required to Open Trading Account
The documents required to open a trading account in India may vary slightly depending on the broker or institution, but generally, the following documents are required:
PAN Card: A permanent account number (PAN) card is mandatory for all individuals who wish to invest or trade in India
Address Proof: A valid address proof such as an Aadhaar card, passport, driving licence, voter ID, utility bills, or bank statements should be submitted
Identity Proof: A valid identity proof such as an Aadhaar card, passport, driving licence, voter ID, or PAN card should be submitted
Bank Account Details: A cancelled cheque or bank statement that shows your account details, such as your account number and IFSC code, should be submitted
Passport-size Photographs: Recent passport-sized photographs should be submitted for verification purposes
It is recommended to check with the broker or institution for any additional documents that may be required.
Trading Account Benefits
There are several benefits of having a trading account, including:
Access to financial markets: A trading account gives you access to various financial markets, including stocks, bonds, currencies, and commodities, allowing you to invest your money and potentially earn profits
Convenience: With a trading account, you can trade online from the comfort of your home or office, at any time of the day, as long as the markets are open
Diversification: A trading account allows you to diversify your investments by spreading your money across different types of securities, reducing your risk of losses
Flexibility: A trading account gives you the flexibility to buy and sell securities at your own discretion, based on your investment goals and market conditions
Transparency: Trading accounts provide transparency in terms of pricing and transaction details, allowing you to make informed investment decisions
Low cost: Trading accounts have low brokerage fees and transaction costs, making them an affordable option for investors of all levels
Research and analysis: Trading accounts often provide research and analysis tools to help investors make informed decisions based on market trends and news
5paisa Online Trading Account Features
5paisa is an online discount broker in India that offers a range of trading and investment services. Here are some of the features of a 5paisa online trading account:
Low brokerage: 5paisa offers one of the lowest brokerage rates in the industry, starting at just Rs. 20 per order
Easy account opening: You can open a 5paisa trading account online in just a few minutes. The process is completely paperless, and you can complete the KYC process using Aadhaar-based eKYC
Mobile trading app: 5paisa offers a mobile trading app that allows you to trade and invest on the go. The app is user-friendly and offers a range of features, including real-time market data, trading charts, and news alerts
Research and analysis: 5paisa provides its customers with a range of research and analysis tools to help them make informed investment decisions. This includes stock screeners, trading ideas, and technical analysis charts
5paisa online free trading account offers a range of features and benefits that make it a popular choice among traders and investors in India.
Trading Account Fees & Charges
The fees and charges associated with a trading account can vary depending on the broker and the type of account. Here are some common fees and charges to consider:
Account opening fee: This is a one-time fee that you pay to open a trading account with a broker
Annual maintenance charges: This is an annual fee that you pay to keep your trading account active
Brokerage fees: This is a fee charged by the broker for executing your trades. It can be a fixed percentage of the trade value or a flat fee per trade
Transaction fees: This is a fee charged by the stock exchange for each transaction
Depository participant (DP) charges: This is a fee charged by the depository participant for holding your shares in dematerialized form
GST: This is a tax charged on brokerage, transaction fees, and DP charges
It's important to carefully review the fees and charges associated with a trading account before opening one to ensure that they are affordable and align with your investment goals.
Why open a Trading Account with 5paisa?
Opening a trading account with 5paisa can be a good choice for several reasons:
Easy-to-use Platform: 5paisa's platform is user-friendly and provides a seamless trading experience. The platform is available on both the web and mobile, making it easy to trade on the go
Wide Range of Financial Products: 5paisa offers a wide range of financial products, including stocks, derivatives, mutual funds, insurance, and more. This makes it a one-stop shop for all your financial needs
Research and Analysis Tools: 5paisa offers a range of research and analysis tools that help traders and investors make informed decisions. These include real-time market data, news updates, technical analysis tools, and more
Customer Support: 5paisa has a dedicated customer support team that is available to assist traders and investors with their queries and concerns. The company offers support through phone, email, and chat
Frequently Asked Questions