Can Ajay Singh turn SpiceJet's fortunes around one more time?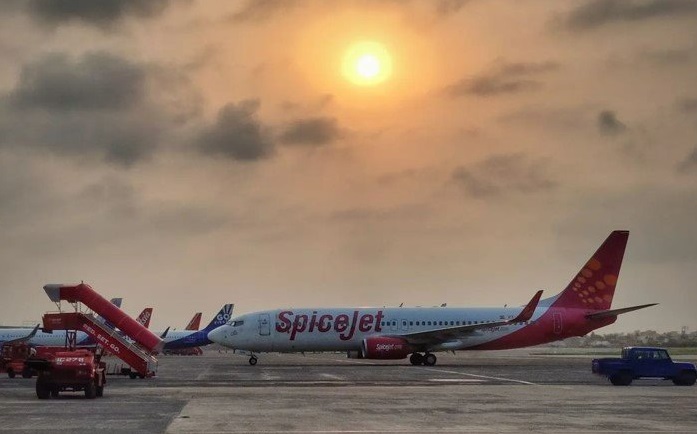 ---

Ajay Singh, a one-time aide to the late BJP leader and former union minister Pramod Mahajan, is the turnaround man of Indian aviation. He took over a debt-laden SpiceJet for the second time in January 2015, from billionaire businessman Kalanithi Maran, and turned its fortunes around.
And now, it appears his airline is back to square one.
SpiceJet, which was once a favourite among India's stock market investors, is now the worst-performing Asian airline, beset, as it is, with all manner of technical glitches and a lot of bad press.
Since May 1, SpiceJet has reported at least nine mid-air technical glitches, forcing it to make at least two emergency landings within weeks—in Patna, Bihar and Karachi, Pakistan—and making the Indian aviation regulator send a show-cause notice to the carrier.
SpiceJet has until the end of July to respond to the notice and explain to the Directorate General of Civil Aviation why no action should be taken against it. Moreover, the carrier has also reportedly invoked a clause on several occasions that allows an airline to operate a flight even if some non-essential parts are malfunctioning.
That notice from the regulator said SpiceJet failed to establish "safe, efficient and reliable air services," and a number of its aircraft returned to their origin or continued their journey with "degraded safety margins," according to the missive, a copy of which was posted on Twitter.
For its part, the airline told Bloomberg that they would respond to the notice on time. "We are committed to ensuring a safe operation for our passengers and crew. Last month, all our planes were audited by the DGCA and found to be absolutely safe," the airline said. It also cited the DGCA as saying that about 30 incidents take place daily, on average. These include go-arounds, missed approaches, diversion, medical emergencies, weather, technical and bird hits. "Most of them have no safety implications," it reportedly said.
The airline has also faced public backlash, with passengers reportedly cancelling their bookings with the carrier following the series of mid-air snags. Clearly, public confidence in SpiceJet has taken a beating.
To be fair, SpiceJet is not the only Indian airline facing technical problems. Even IndiGo, the country's biggest airline, has reported several such snags, and, coincidentally, also had to divert a flight to Karachi a few days back. Others like Vistara and Go First, too, have had their share of problems.
However, SpiceJet's can of woes runs deeper than just these much-publicised mid-air problems.
Rough weather
Strained finances have meant that SpiceJet has not restored pilot salaries unlike most of its other peers who have given their pilots hefty pay increases ever since demand picked up and then surpassed pre-Covid levels.
Moreover, the airline has delayed its March quarter results citing a ransomware issue and has apparently also not paid some statutory dues. The airline has also reportedly been missing onward payments to oil companies that supply it with aviation fuel, and to airports.
While other airlines have been recovering from the shock of the global Covid lockdowns that crippled the industry, forcing them to lay pilots, crew and other ground staff off, in the hundreds, SpiceJet has apparently taken a body blow of sorts, and its finances have gone further down the spiral.
In late 2021, the airline had cash and cash equivalents of just Rs 72.9 crore and total debt of Rs 9,750 crore. It has also suffered three straight years of losses totaling Rs 2,250 crore.
The DGCA is looking into SpiceJet's finances and said that it had found that the airline hasn't paid vendors and suppliers on time since September, leading to a shortage of spare parts.
The backstory
SpiceJet's story, however, did not begin with Singh, the son of a Delhi-based businessman and a graduate from three prestigious schools—St. Columba's, Delhi, the Indian Institute of Technology, Delhi, and Cornell University,
The airline started off as an air taxi service founded by industrialist SK Modi in 1984. In 1993, it pivoted to a passenger airline and was renamed ModiLuft when it partnered with Lufthansa. The German airline provided pilots and trained ModiLuft's Indian staff including pilots, cabin crew and mechanics. ModiLuft ceased operations in 1996.
It was acquired by Singh and other investors that included his London-based friend Bhulo Kansagra, in 2005, and renamed SpiceJet. Singh wanted to position SpiceJet as an airline that could offer a rich flying experience at low fares. The idea, he says, was to have 100 aeroplanes, each named after a spice. Today, SpiceJet has over 100 aircraft.
To begin with, Singh held a 20% stake in SpiceJet, which came down to less than 6% by 2010 when media baron Kalanithi Maran acquired a 37.7% stake. Subsequently, he sold his remaining shareholding.
Under the Marans, SpiceJet was debt-ridden and on the verge of closure. In 2014, for instance, SpiceJet had to ground planes, as lessors, oil retailers, and staff were not paid in time.
For the fiscal year ended March 2014, SpiceJet's net loss stood at Rs 1,003 crore compared with a net loss of Rs 191 crore in the preceding financial year. The stock, which had been trading close to Rs 80 a share, fell to Rs 15 a share during 2014. The airline ended 2014-15 with a loss of Rs 687 crore, and a debt of Rs 1,240 crore.
Singh returned to run the airline in January 2015, buying the stake from Maran's Sun Group. Over the next three years, he turned the airline's fortunes around—with a little help from Lady Luck. Just as Singh took control of the airline, global crude oil prices began plunging and so did prices of jet fuel—the biggest cost component for an airline.
What also helped was Singh's low-cost execution strategy, and he achieved a turnaround soon enough. But the good times didn't last long enough.
Hitting an air pocket again
The situation began to change for the worse about four years ago, first with rising fuel prices and then the onslaught of the Covid-induced lockdowns in early 2020.
In August 2018, SpiceJet reported its first loss in 14 quarters. Ever since then things have been topsy-turvy for the airline. For the financial years 2018-19, 2019-20, and 2020-21, the airline reported losses.
To make matters worse, the airline has lost more than 70% of its share price value over the last five years. In fact, the last one year alone has seen its share price tank by nearly 50%.
Contrast this with its main rival IndiGo, which has returned more than 44% for its shareholders over the past five years, and has remained in the green in the last one year, and you begin to see how bad things are with SpiceJet.
For Singh, it is a case of history repeating itself. Back in 2015, when he had taken over the airline for the second time, it was on the verge of collapse and under pressure to find an external investor. SpiceJet wasn't making money at the time, had missed salary payments and some lessors were taking away planes for unpaid monthly rentals. It was forced to ground its entire fleet in late 2014.
Singh renegotiated with vendors, tweaked the carrier's routes, established India's first dedicated air cargo fleet, expanded into retail and healthcare, and helped SpiceJet get back into the black. He also ordered hundreds of new planes from Boeing, making SpiceJet one of the US company's biggest customers.
Having said all of this, Singh now operates in a very different environment. Air India, now under the Tata Group, is planning to expand its fleet, and poaching pilots and cabin crew from across the Indian aviation industry. Rakesh Jhunjhunwala, a long-time investor into SpiceJet, who has made a killing on the counter in good times and bad, is now set to turn a competitor and launch his own carrier Akasa Air.
The trump card?
Still, Singh may yet have one ace up his sleeve. SpiceJet runs a profitable cargo business, SpiceXpress, which it is looking to spin off into a separate unit by August. SpiceJet already has all the approvals from banks and shareholders in place to hive off its cargo business.
The deal will see SpiceJet transfer the cargo and logistics services on a slump sale basis to SpiceXpress, and the freight carrier will see aircraft, trademarks, contracts, and all the rest transferred from the parent carrier. This will allow it to manage its affairs independently and expand further.
"SpiceXpress will also be able to raise capital independent of SpiceJet to fund this growth. We are confident that the performance of SpiceXpress as an independent entity will leverage and unlock significant value for SpiceJet and all its shareholders," Singh had told the Press Trust of India.
SpiceXpress currently operates a fleet of five aircraft – two Boeing 737-800Fs and three 737-700Fs – all converted freighters more than 20 years old.
Unlike SpiceJet, SpiceXpress is a profitable enterprise with an ever-increasing revenue. According to PTI, its profit from October to December 2021 increased 17% on a quarter-on-quarter basis to approximately $73 million. SpiceXpress' network is spread across more than 60 destinations in India and several others abroad.
The pandemic has actually spurred the air cargo sector in India, and that can only be good news for Singh and SpiceJet.
Now, it remains to be seen if the turnaround man of Indian aviation can again do what he does best—turn an airline around.
Start Investing in 5 mins*
Rs. 20 Flat Per Order | 0% Brokerage
Open Free Demat Account
Account belongs to
By proceeding, you agree to the T&C.