Chit Fund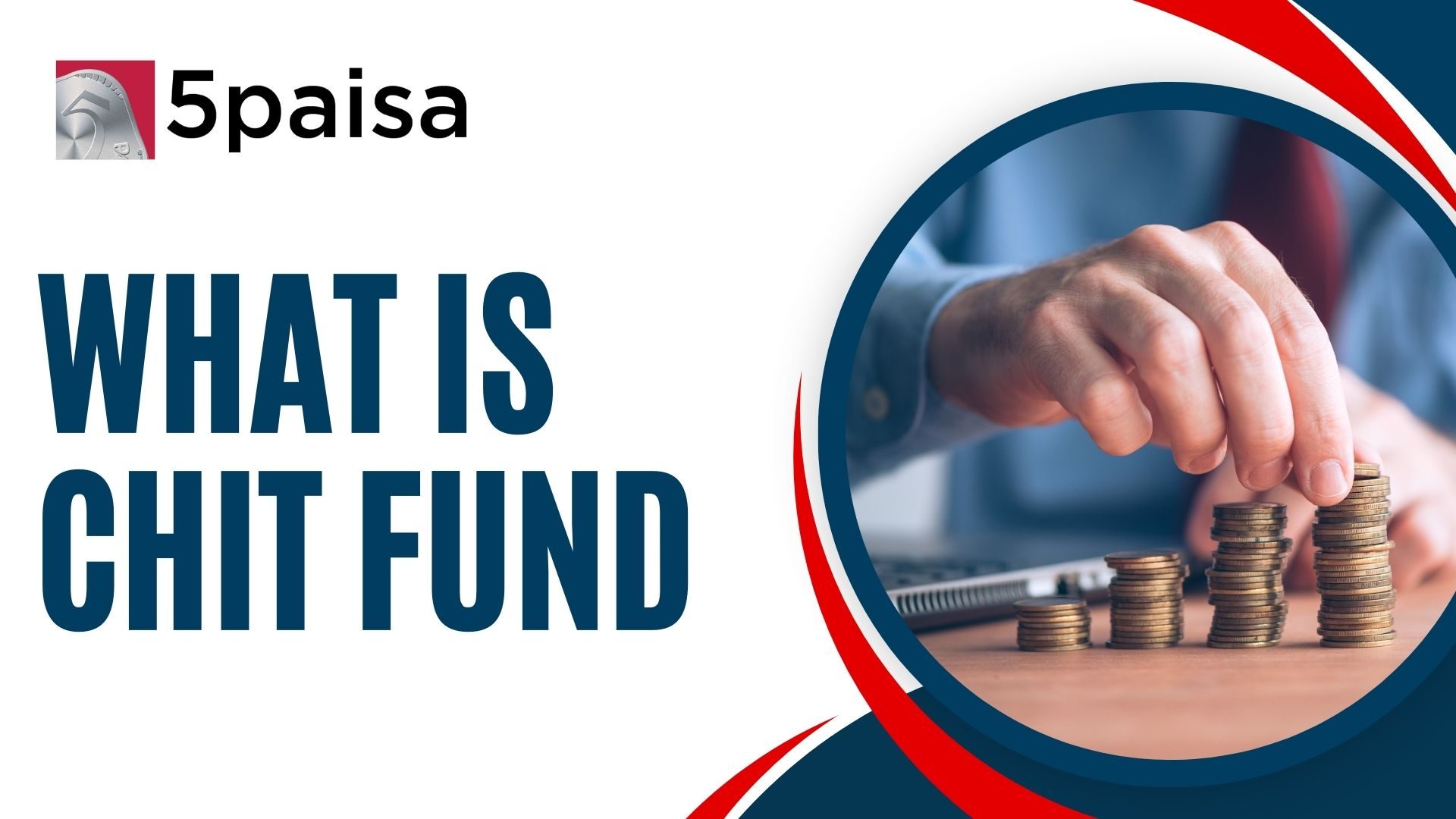 ---

Introduction
A chit fund has been around for centuries, being used as a popular financial tool by communities nationwide. But what is a chit fund, and how does it work? If you're curious about this unique and often-misunderstood financial concept, then you've come to the right place. In this article, we'll delve into the world of chit-funds and explore everything there is to know about them. So, read on to get a glimpse of the world of chit-funds.
What are Chit Funds?
Chit funds are a financial instrument that is used in both borrowing and saving aspects. Chit funds are a kind of financial arrangement wherein a few individuals gather and pool a fixed sum of money at regular intervals. This is done with an understanding or agreement that a single member of the group will receive the total sum of money collected during each interval. This process continues until every member has received their share of the pooled money.
This type of financial instrument is generally conducted by a chit-fund company that is responsible for the smooth carrying out of this process.
How Do Chit Funds Work?
After understanding the chit fund's meaning, it is necessary to understand its working. As a part of a chit-fund scheme, along with an equal number of members, you are required to pool a fixed sum of money during a fixed duration. After the money has been collected, either via auction or lottery system, a person is chosen, and the money is given to that person. 
Chit funds use a reverse auction mechanism in which the winning bidder, for each interval, pays the chit fund operator a predetermined proportion of the pooled money as a commission charge. After deducting the commission and other expenses, the remaining sum is paid as dividends to the other members. 
Even after claiming their portion, the winning bidder is obligated to continue contributing to the fund. The chit fund cycle is normally as long as the number of investors, with monthly contributions from all members. An open auction is held at the end of each interval, allowing members to bid on the pooled money. The lowest bidder is proclaimed the winner and is entitled to the pooled funds.
What are Mutual funds?
Mutual funds are a sum of money that is managed or supervised by a professional fund manager. Under the mutual fund's scheme, investors who have a similar investment objective pool together an amount of money which is then invested in instruments like equities, securities, or bonds. Further, the income generated from this investment is equally distributed amongst the investors after the deduction of levies.
What are the Different Types of Chit Funds?
Below are the 5 different types of chit funds.
- Special Purpose Chit Funds
As the name suggests, these types of chit funds are used for a particular purpose. For example, you, along with a few other people, can pool in money to save for Christmas or any other occasion. And the fund's end date can be a week before the festival.
- Organized Chit Funds 
Under this type of chit-fund scheme, members are required to have monthly or weekly meetings. Moreover, small pieces of paper with subscribers' names are placed in a box. Then the group leader draws a slip at random from that box during each meeting, and the person with the name on the slip receives the full pooled fund. The winner's name is then withdrawn, and he or she is no longer eligible to be chosen at subsequent meetings. The winner, however, must continue to attend meetings and give their part of the money.
- Online Chit Funds 
In today's digital age, even the system of chit funds has gone online. Under an online chit fund scheme, the auction is held digitally, and the payment or contributions are made via online payment modes.
- Registered Chit Funds 
Chit funds can be registered with the Registrar of Societies, Chits and Firmsand are regulated by the Reserve Bank of India under the Chit Fund Act of 1982, which is applicable across India.
- Unregistered Chit Funds 
Under the unregistered chit funds, the scheme is initiated by colleagues, friends, or family. This can be done as a means of saving money.
What are the Features of Chit Funds?
Mentioned below are a few of the key elements of chit funds. 
➔    A lump sum amount is collected from deposits made by each member 
➔    Chit funds can be a way of providing financial assistance to those in need 
➔    Compared to moneylenders and other means, a chit fund has less rate of interest 
➔    Chit funds have a fixed duration and value 
➔    Chit funds are a merger of credit and savings schemes
What are the Benefits of Chit Funds?
Before making a decision about investment, you must be aware of the benefits. Below mentioned are the benefits of chit funds. 
➔    Access to Funds
A chit-fund scheme can be an excellent way of gaining access to funds that may not be available otherwise. They can provide financial assistance to households and help with debt payments, among other things. 
➔    No Need for Collateral
If you wish to invest in a chit-fund scheme, there is no requirement for collateral. You do not need to pledge any asset or other form of collateral.  
➔    Savings and Credit 
Chit funds are a hybrid of savings and credit plans. Members can save money while simultaneously having credit available when needed.
➔    Potential Returns 
Members can receive returns on their donations by investing in chit funds. The bid amount and the number of fund members determine the amount of return.
➔    Financial Discipline
A chit fund can be a great means of inculcating financial discipline in your life. It helps promote financial stability and discipline by encouraging you to save a fixed amount regularly. 
Many times, a chit fund is compared with mutual funds; let's take a look at the difference between chit funds vs. mutual funds. 
Difference between Mutual Funds vs Chit Funds
Below are the key points of difference between mutual funds and chit funds.
 
| | | |
| --- | --- | --- |
| Basis | Chit Fund | Mutual Fund |
| Purpose | The purpose of a chit fund is two-fold - borrowing and saving. | The purpose of a mutual fund is to assist in investment as well as savings. |
| Government regulations | As per Section 61 of the Chit Funds Act 1982, the state government appoints the registrar of chits for the respective state. | The mutual funds in India are regulated by the Securities Exchange Board of India (SEBI) |
| Taxation rules | As per the Income Tax Act, the chit funds are taxed as 'income from other sources.' | The taxation rule for a mutual fund depends upon the type of fund you have invested in. |
| Return possibilities | The rate of return varies from one chit to another. | The rate of return of a mutual fund is dependent on the strategies of investors and market performance. |
| Market volatility and risks | Chit funds are safe from and not exposed to the risks prevailing in the market. | Mutual funds are highly affected by market risks and volatility. |
After evaluating the debate of mutual funds vs chit funds, let's take a look at the popular chit funds in India. 
List of Popular Chit Funds in India 2023
Mentioned below is the list of the popular chit-fund companies in India in 2023. 
➔    Shriram Chits 
➔    Margadarsi Chit Fund 
➔    Mysore Sale International 
➔    Guru Nanak Chit fund 
➔    Kapil Chit Funds 
➔    Government of Kerala Linked Chitty 
➔    Amruthadhara Chits and Finance Private Limited 
➔    Purasawalkam Santhatha Sanga Nidhi Limited
What are Chit Fund Regulations?  
Chit funds in India are regulated by the state governments in which they operate. The regulations include registration, capital requirements, fair and transparent conduct of auctions, action against defaulting members, annual audits, and disclosure requirements. These regulations are in place to protect investors and ensure that chit-fund companies operate in a fair and transparent manner.
How to Invest in Chit Funds? 
Investing in chit-funds necessitates locating a trustworthy chit-fund company and becoming a member. The registration process normally includes giving identity and personal information and consenting to the chit fund's terms and conditions. Members that register donate a monthly payment to the fund and participate in regular auctions. To invest sensibly, thoroughly investigate possible chit fund operators and their track record, as well as carefully weigh the risks and rewards of participating in a chit fund. It is also critical to understand the regulations regulating chit funds to verify that the fund operates according to the law.
Limitations of Investing in Mutual Funds 
Below mentioned are a few limitations of investing in a mutual fund. 
➔    Expenses 
There are a lot of expenses associated with investing in mutual funds. These expenses may include transaction fees, management fees, etc. 
➔    Lack of Control
When you invest in a mutual fund, you are handing over the responsibility to your fund manager. This can be seen as a way of a lack of control.
➔    Market Associated Risks
The fluctuations in the market highly impact mutual funds. This means that the value of your investment can go up or down at any moment. This can be seen as a limitation for someone who is risk-averse. 
➔    Tax Implications  
Mutual fund investments can have tax consequences, such as capital gains taxes on profits and dividend taxes. If you are not prepared to deal with the tax implications of your investment, this can be a negative.
Limitations of Investing in Chit Funds 
Below mentioned are a few limitations of investing in chit funds.
➔    Lack of Regulation 
In relation to other investment approaches, chit funds are not as strictly regulated. They are mismanaged in many cases, and hence, it increases the risk of fraud.
➔    Lack of Transparency 
Some chit-fund operators may fail to give clear and detailed information about the fund's operation, making it difficult for investors to make informed decisions.
➔    Limited Diversification 
Chit funds often invest in a single asset or industry, limiting diversification and increasing the risk of loss if that area faces a slump.
➔    Potential for Default
While chit funds are intended to be low-risk investments, there is still the possibility of default if the fund's operator is unable to meet their obligations.  
Things to Evaluate Before Investing in a Chit Fund
Mentioned below are a few things that you, as a responsible investor, should keep in mind before investing in chit funds. 
➔    Make sure that the company you are trusting to pool your money is registered. You can verify the certificate of registration from the companies registrar. 
➔    Verify the registration number and certificates rolled out by the state registrar in the state where the chit fund company works.
➔    Before investing, it is critical to conduct research on the individuals administering the chit fund as well as their financial situation.
➔    Comparing the foreman's commission of several chit funds will assist you in selecting one with a lesser commission, which can be a good move.
➔    The first thing you need to do is to ensure the availability of the financial resources to contribute to the chit fund throughout its lifecycle before you invest.
➔    Request information from the Registrar of Chits of the particular State Government as to whether any lawsuits have been filed against the chit fund company.
Conclusion
In today's dynamic landscape, where the only constant is change, investment is an excellent way of adding financial discipline to your life. Chit funds have been a popular savings and credit scheme for decades. They provide an easy way for individuals to pool their resources and receive a lump sum payment at regular times. Chit funds, like any other investment, have limitations and hazards. Before opting for a chit fund, conducting thorough due diligence and research is critical. You may make informed selections and potentially gain the benefits of a chit fund if you take the required measures and restrictions.
FAQs
1.    Which fund investment is safe, mutual between funds vs chit funds?
Mutual funds are considered to be more safe than chit funds. This is because mutual funds are government-regulated, and comparatively, chit funds are not strictly regulated, which increases the risk of fraud and mismanagement. 
2.    Is TDS applicable on chit funds?
No, a TDS is not applicable on a chit fund. This is because a commission is not part of the expense of a chit subscriber. 
3.    Is a chit fund legal?
Yes, in India, a chit fund is legal. The Chit Fund Act 1982 is responsible for the regulation of chit-fund companies making them safe and legal. 
4.    How is the money gained from chit funds taxed?
The revenue received determines the taxation of money earned via chit funds. Because it is a return of the individual's funds, the principal amount received at the end of the chit-fund program is not taxed. Any interest or dividend income produced from the chit fund, on the other hand, is taxed according to the individual's applicable income tax bracket. Furthermore, any commissions or fees collected by the chit fund company are taxed under the Goods and Services Tax (GST) Act.
5.    What are state-run chit funds?
 State-run chit funds are those that the state government runs. These chit funds are usually founded to offer savings and credit facilities to people who do not have access to official banking services. 
6.    Does a state government register chit funds?
The Chit Fund Act of 1982 authorizes the relevant State Government to register chit fund firms, with the Chit Registrar nominated by the government in accordance with Section 61 of the Act.
7.    Are chit funds eligible for GST?
Chit funds are subject to GST, and the GST Council resolved at its 47th meeting to boost the GST rate on chit fund commission from 12% to 18%. However, it is crucial to remember that no input tax claims can be made for commodities used in chit-fund services.
8.    Are the dividends from chit funds taxable?
In terms of income tax, the total amount of income is taxed. Dividend income received every month, however, is neither tax-deductible nor taxable. If a loss occurs, it may be claimed as a business loss.
Start Investing in 5 mins*
Rs. 20 Flat Per Order | 0% Brokerage
Disclaimer
Investment/Trading in securities Market is subject to market risk, past performance is not a guarantee of future performance. The risk of loss in trading and investment in Securities markets including Equites and Derivatives can be substantial. Also, The
Open Free Demat Account
Mobile No. belongs to
By proceeding, you agree to the T&C.