Do You Look at Red Flags While Studying the Financial Statements?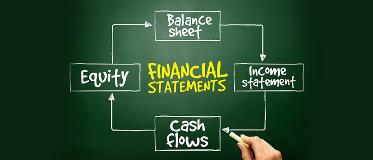 ---

A company's financials is an accurate way to assess the health of an organization. It is rightly said that "numbers don't lie." Numbers can indicate the success or failure of the business, but they can also show the first signs of trouble within a company. To help investors to recognize what the numbers are trying to tell, we will explore 7 identifiable red flags that can serve as indicators of trouble while reviewing the financials of the company that will help to select the
best stocks for investment
.
Before identifying the trouble areas, one needs to understand how to read financial statements. Many people simply open it and look for the sales numbers, profit or loss in the income statement and just go through the cash flow and balance sheet. However, there are other areas, that the investor should be aware of.
Auditor's Report: 

It is a written opinion of an auditor regarding company's financial statements. It is a document prepared by an auditor of the company to certify the financial position and the accounting records of the company.
Financial Statements: 

This statement provides a picture of an organization's cash flows and financial condition. Financial statements include the balance sheet, income statement and statement of cash flows.
Notes to the Financial Statement: 
Also referred to as footnotes. These provide additional information relating to a company's operations and financial position and are considered to be an integral part of the financial statements.
The above sections will provide valuable information that will help to determine the company's profitability, liquidity and cash flow; all important figures when determining health.
Before we discuss some of the common red flags, it is essential to know that there is no fixed method of identifying the red flags. Based on how the investor is researching the company and the way he/she studies the historical and current data will define how the investor identifies the potential problems.
Rising Debt to Equity (D/E) ratio: 
This indicates that the company is absorbing more debt than it can handle. The investor can also take a look at the falling interest coverage ratio, which is calculated by dividing net interest payments by operating earnings. A higher coverage ratio is better, although the ideal ratio may vary by industry.
Downtrend in Top-line: 
Generally, if a company has three or more years of declining revenues, it is probably not a good investment. While cost-cutting measures—such as unnecessary spending and reduction in headcount—can help to offset a revenue decline, it probably won't if the company has not rebounded in three years.
Volatility in Cash Flow: 
A lot of cash can show that accounts are being settled, but at the same time, it can also indicate that there isn't much new work coming in. On the other hand, a shortage of cash could indicate that the company may find it difficult to cover operating expenses.
Rising inventory and Receivables: 
Money that is tied up in accounts receivable or being used to produce inventory is money that cannot generate return. Although it's important to have enough inventory to fulfill orders, however, a company doesn't want to have a major portion of its revenue sitting unsold in a warehouse. Usually, an increase in inventory or debt is a sign of possible bad debt. 
Gross Profit margin improving but sales declining:
If the gross profit margin is showing an improving trend, then the investor will get impressed with the company's performance. However, it is equally important that profit margin should not look at isolation, one should also check the sales and overheads of the company.
Constantly higher liabilities than assets: 
Financially healthy companies generally have a manageable amount of debt. If the debt level has been falling over time, that can be considered as a good sign. However, if liabilities are consistently more than assets, one needs to look more closely at the company's ability to pay its debt obligations. Increasing debt over assets is an indicator the company may default on its obligations and be headed for bankruptcy.
Conclusion:
Analyzing a company's financial statements, whether the person owns shares or might invest in it later, is a great skill. Take the time to really dig into financial reports and see what types of red flags can be identified. Being able to understand the complexities of a company's finances is just one more way to ensure financial or investment success.
Start Investing in 5 mins*
Rs. 20 Flat Per Order | 0% Brokerage
Open Free Demat Account
Account belongs to
By proceeding, you agree to the T&C.