How tagging your trades can improve your results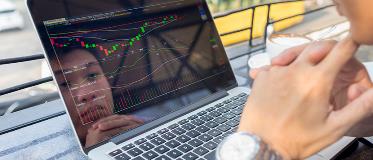 ---

What is tagging?
Tagging your trades means making a document (in word or excel) that records all of your trades and strategies. You record your trade and the strategy used to make said trade before mentioning whether the strategy worked or not. Tagging your trades is crucial as you can analyze the performance of your strategies over a period of time to perfect them according to share market dynamics.
How tagging your trades can improve your results?
Tagging helps you to evaluate your decisions: When you consistently tag your trades, you become aware of your strategies and situations. After you test your strategies in different situations, you can choose the best one and utilize it to its full potential. By selecting the best strategy and sticking to it, you can increase your profits by a considerable margin.
Tagging helps you avoid emotions: Tagging your trades will help remind you of previous trades that went wrong. You will know exactly how the trade went and if you let your emotions get in the way of your judgment. Knowing the results of trading with emotions helps an investor avoid committing the same mistakes again. Thus, he/she ends up becoming a more rational trader.
Tagging allows you to review and revise strategies: Tagging your trades makes it easy for you to know your best and worst strategies. You can also identify the areas of your strategies which need improvement in order to be utilized in a better way. It makes reviewing, tweaking, and revising strategies reasonably easy for an investor.
Tagging allows an investor to test new ideas and theories: Tagging trades can help an investor come up with new ideas and theories to upgrade current strategies. The ideas and theories are then added to existing strategies or used to formulate a new strategy. These strategies can then be tested in the market and if they prove profitable, can be added to your current basket of strategies.
Tagging creates a better investor: Tagging enables an investor to make better investment strategies, analyze mistakes, develop new theories and ideas, and invest in the smartest way possible. Thus, it helps them decrease loss in his/her investments. In other words, tagging creates an investor who is better in every field and helps him/her earn profits in the share market.
Tips for successful Tagging
A few tips that can help an investor tag his/her stocks successfully:
Have clear rules for every tag: Make a set of pre-determined rules and use them every time you tag your shares. The rules should include marking the tags with market thoughts, ideas, and research. This will allow you as an investor to identify each tag with a clear set of rules and you can be consistent with your trades.
Use numbers to identify tags: You can start your primary strategy with "1.0" and can refresh the tag every time you adjust or add something new to the strategy. You can proceed to "1.1." or "2.0" and so on. It will allow you to compare each trade's performance against another. Thus, you can know which trade performed better and which investment was a bad idea.
Challenge yourself: Analyzing just the return amount or the return percentage will not help you attain success in your trades. Look at the risk percentage, the target price, trade frequency, overall time committed to each trade, as well as the return amount, among other things, to be successful in the market. Experiment with new ideas, develop out-of-the-box theories, and continue to test them until you come up with a strategy that suits your investments perfectly.


Start Investing in 5 mins*
Rs. 20 Flat Per Order | 0% Brokerage
Open Free Demat Account
Account belongs to
By proceeding, you agree to the T&C.