How To Align Your Mutual Fund Investments With Your Goals?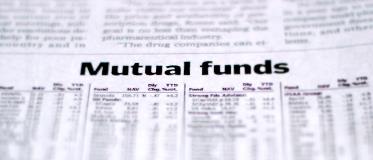 ---

A goal is a target you work towards and your financial planning begins with your medium term and long term goals. Once the goals are set, the next step is to work backward, impute the uncertainty, factor the risk and include the impact of inflation. Then you put a monetary value to your goals. Once that is done you must decide how much you need to invest regularly to reach these goals. That still begs the big question; where to invest. For the purpose of long term financial planning, it is mutual funds that work best. They combine asset classes, diversification benefits and professional management, and also have a product for every need. The big challenge now is to align your mutual fund investments with your goals. Here is how you can go about it.
Evaluate all the options on offer
As we said earlier, the biggest advantage you can get in a mutual fund is the variety and flexibility to manoeuvre. Consider some instances! Equity funds can assist in wealth creation over the long term. But over the long term you also need regularity, predictability and stability. Also, you need to reduce your risk as you move ahead and that is where debt funds come in handy. Finally, we come to liquid funds. Your liquidity needs can be met either through money market funds or through ultra short term funds. They give you higher yields than bank deposits and are also more tax efficient. In addition, you can also select separate alpha classes like gold ETFs, international ETFs and REITs for specific targets.
Align a mutual fund product for each goal and life stage
There is a need to plan your long term finances at every stage. You need to plan for your car, your home and your exotic holiday, apart from the education of your children and your own retirement. Above all, you need an emergency fund to fall back upon in the event of any exigency. That is where mutual funds fit in. If you want simplistic solutions, then mutual funds offer you straight forward options to manage your child's education and your retirement. These are called Financial Solution Plans and you just put money in these funds and leave the rest to the fund manager. Alternatively, you can also do it on your own or with the help of your financial planner. This makes mutual funds a great choice across life stages.
Use mutual funds to get the right trade-off via systematic investing
The basic rule of financial planning is that every action has a cost associated with it. Not investing or being too conservative in investing has a cost in the form of lower returns. Too much aggression and risk in allocation can make your investments vulnerable. There is also the risk of your underlying assets not performing well. The big challenge is that individuals with their limited time and resources are not in a position to undertake such an exercise. Mutual funds ensure that you do not have to worry about the trade-offs. The fund manager takes care of most of the risk management either through diversification or through portfolio tweaking. Once your goal is set and a plan is selected, mutual funds do the rest. The only rule is to adopt systematic (SIP) approach as that gives you the benefit of rupee cost averaging and also aligns outflows to your inflows.
Peg mutual funds to specific goals and constantly monitor
Every mutual fund that you own should be pegged to a specific goal that will mature in the medium term or the long term. You can have multiple funds mapped to the same goal, which is perfectly fine. But pegging mutual funds to a goal will ensure that there is discipline not to disrupt your investment process and also to ensure that you realize the cost of disrupting your goals. Monitoring the performance of your mutual funds is the best way to align to your goals. This has to be done in two steps; in terms of returns and goalposts. If you find investments consistently underperforming benchmarks then it is time to make a shift. Focus on risk-adjusted returns. Secondly, liquidity should be available when you need it for your goals. Review your long term goals every 3-5 years to confirm that you are on track vis-à-vis goalposts. That holds the key to aligning mutual funds to your goals.
Start Investing in 5 mins*
Rs. 20 Flat Per Order | 0% Brokerage
Open Free Demat Account
Account belongs to
By proceeding, you agree to the T&C.