Is Your Demat Account Safe From Fraud? Know How To Safeguard It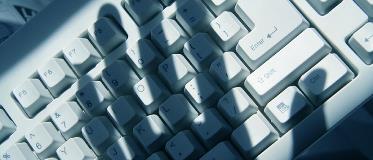 ---

Your demat account is your gateway to stock ownership. In fact, it is a lot more. You can hold shares, bonds, ETFs, gold bonds and even your mutual funds in your demat account. The demat account is a statement of ownership and SEBI mandates that it is compulsory to have a demat account in your name before trading in equities. This demat account is linked to your trading account and your bank account. When you buy shares, the bank account is debited and the demat account is credited with shares. On the other hand when you sell shares, the demat account is debited and the bank account is credited. As an electronic stock ownership account, the demat account requires protection and care. Here is how you can safeguard your demat account.
Keep your DIS booklet safe and under lock and key
The Debit Instruction Slip (DIS) booklet is the demat account equivalent of your bank cheque book. Normally, each time you sell shares you must sign the DIS mentioning the name and ISIN of shares sold, number of shares sold in words and figures and sign in the appropriate column. Hence you must ensure that you don't leave your DIS booklet lying around and never leave your signed DIS booklet with your broker or anyone else. Make it a point to never use loose DIS slips. Insist on a pre-printed DIS booklet with your Demat Account number printed. This problem is largely obviated in Online Trading accounts as you normally give a power of attorney (POA) to your broker to debit your demat account when shares are sold. When you sign the POA with your broker, insist on signing a limited purpose POA rather than a general purpose POA. In the former case, the DP can only debit your account for the settlement related transactions. This makes it a lot safer for you.
Do a regular reconciliation of your demat account
SEBI rules make it mandatory for the DP (NSDL or CDSL) to send you an SMS intimation when the shares are debited to your demat account. In case you find debits for any shares not authorized by you, immediately bring it to the notice of your broker and your DP. Demat leaves an audit trail so it is very easy for the DP to locate how and where the shares were transferred. If you are a regular trader, you must do the reconciliation of your contract notes, trading ledger and demat account at least once every week. As the saying goes, "eternal vigilance is your best defence".
Ensure to regularly update your Mobile / Email with the DP
Quite often investors are not vigilant enough to immediately inform the DP in the event of change of email or mobile number. This is very important. If you change your mobile number and don't intimate the DP, then the debit intimations may go to the old contact number and you may not even be aware of it. The same applies to your residential address also. These small things can go a long way in improving your safety quotient.
Use the freeze facility when you are not going to use the account
This is one of the common cases of fraud in demat accounts. Quite often people travel abroad and leave their demat account unattended. During this period, you may not get intimations as your local phone may not be in use. Under these circumstances you can give a signed application to the DP to freeze the demat account. When the account is frozen, the demat account can continue to receive corporate actions like dividends, bonus and splits. It is only debits to the demat account that are barred. The only limitation is that you can only freeze the entire DP account. Freezing of specific shares is not permitted. However, the process is quite simple and once you are back, the account can be immediately de-frozen. The freeze facility is something you must use when your demat account is likely to be idle for long. It can go a long way to protect you.
Remember, the demat system has been designed with a lot of checks and balances internally. A little bit of care from your side will contribute towards making the demat account safer. It is your wealth after all!
Start Investing in 5 mins*
Rs. 20 Flat Per Order | 0% Brokerage
Open Free Demat Account
Account belongs to
By proceeding, you agree to the T&C.