Need For A Financial Advisor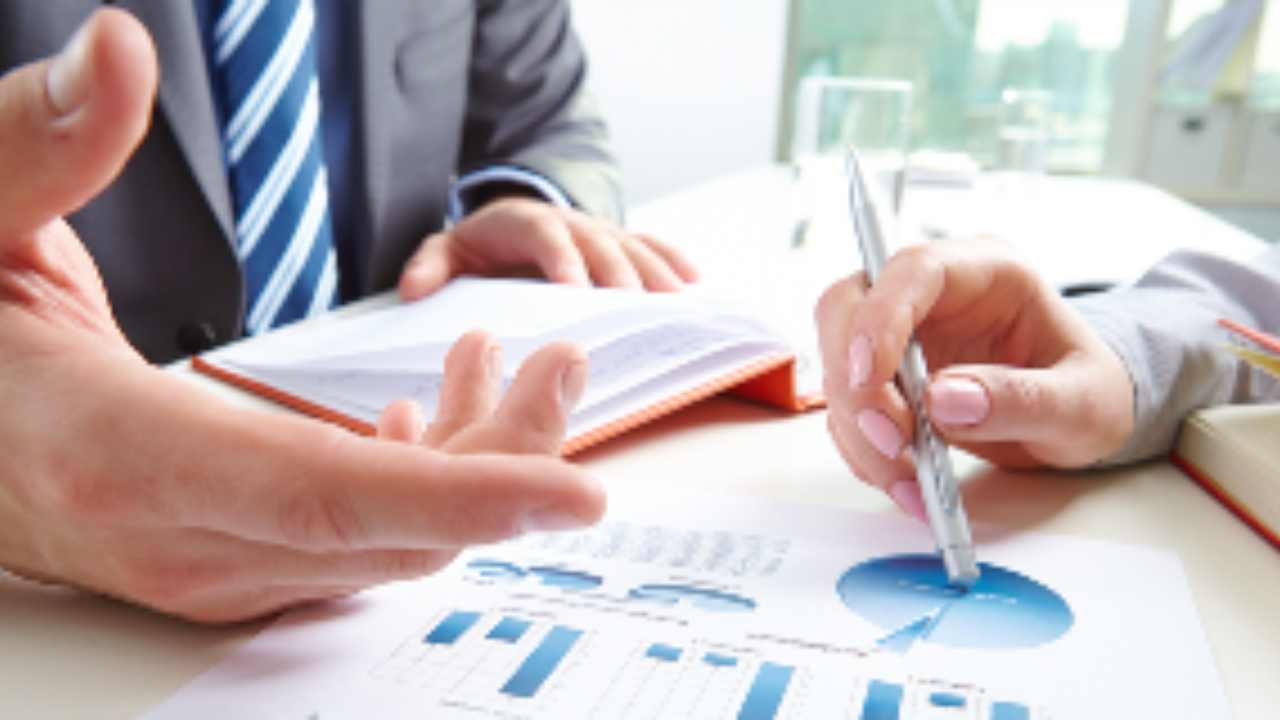 ---

The other day Soma was getting ready to step out of the house. Suddenly his 9 year old daughter Radha curiously asked, "Papa , you seem to be very happy today, also mamma is finding some documents in the cupboard to give you. Where are you going?"
"Yes beta, I have decided to invest in Insurance for your better future , thus I am going to the Insurance company to deposit the money."
Radha with a confused look and innocent face, "Papa, what is Insurance? And BETTER FUTURE means?"
"Hmm, my babu is growing, she is becoming more and more inquisitive, I am proud of you beta".
Soma stops brushing his hair, and makes Radha sit on the chair and while sitting next to her replies, "Beta these were the similar questions I had in my mind when I started thinking of investments……… Errrrr…………I mean how to handle money………"
Radha for her age was a very well balanced child, thus with curious look continued to listen.
Soma continued, "Then I spoke to Bhanushali uncle, he explained me about where the money should be kept and how he had heard Ramu making money by investing in many places."
In the meanwhile, Dhanwantri, Soma's wife and Radha's mother, joined father and daughter in the drawing room. However, Radha was too busy in her own thoughts, " Papa the same Bhanushali uncle who has a furniture shop near my school?"
"Yes beta, he not only owns the furniture shop, but also makes good furniture with his own hands. He also introduced me to Dr Sunil, who is a very good friend of Bhanushali uncle, he also gave me certain tips for good investments and better financial future."
Dhanwantri who had been in the same room, to make her presence felt, asked "So, Aap inn sab se investment ki advice lay rahay ho?"
"Nahi, Nahi sirf insay hee nahi…" Soma continued, "I have also consulted Radha's dentist , on what are the best investment products, I have even spoken to Sharmaji…"
Radha interrupted, "Same Sharma Uncle, who gives tasty Ice-cream every time we pass by his shop?"
"Yes, the Sharmaji who has an Ice-cream shop here and an Ice-cream factory at Anand Parbhat Industrial area"
Radha now more confused with so much of information,
"Papa, Rita teacher during our Community worker classes, mentions that, 'If you want any furniture you go to a carpenter, If you have any problem with your teeth you should go to the dentist……' Similarly whenever I feel like having an Ice cream I go to Sharma Uncle's shop….. But she never told us that, they can also tell us about money…."
Dhanwantri, just recollected that she is the one who has been reiterating these things at home with reference to Radha's books, and added, "Infact, I remember at some place it also mentions that , One needs to go to an expert to seek advice in their areas of expertise."
While listening to mother and daughter, parallelly Soma was combing his hair, during which he realized that his hair has grown long. The background conversation hit Soma hard and thoughts stared floating around in his mind, "If my hair grows long I would go to a Financial advisor to cut it, in other words one goes to a barber to cut hair. Can't I cut my own hair or ask somebody else to do it for me? Yet I go to an expert (barber) to get a haircut. Similarly, incase of health issues be it Dhanwantri, Radha or myself we go to a doctor (an expert in his/her own field). Infact, if Radha is not well we don't take her to a general physician but we take her to a child specialist (pediatrician) , who is also a expert in his own field"
Suddenly, Radha's words combined with Dhanwantri's thoughts instigated numerous thoughts in Soma's mind. His thoughts further extended that if 'TAKING AN EXPERT ADVICE' applies to almost all phases of life and most of the activities, then the same should be the case for 'INVESTMENT ADVICE'.
Sharmaji, Dr Sunil, Bhanushali or even Radha's dentist are all experts, BUT in their respective fields. With regards to Investment decisions one needs to speak to an Investment advisor. Soma realized what mistake he had done. However, it was not too late for correction….
Let all of us not commit the same mistake what Soma was going to commit…..
However, innocent questions of Radha helped him realize:
1) The importance of an 'EXPERT' in every field.
2) An expert in one field may not necessarily be an expert in the other.
A good financial advisor is like a good mechanic: you likely will need one at some point in your life, it could save you a sizeable chunk of money, and many people have no clue where to start when it comes to finding one. To further complicate matters, our industry uses all sorts of terms to describe advisors – financial planner, money manager, wealth manager, retirement planner, and so on. Regardless of their title, my question is, How does it matter what title they carry?. The advisor needs to understand my needs , requirements, financial goals , priorities, etc.
Thus, a good 'Investment advisor' will help one through; 1) Identifying the Financial Goals
2) Evaluating the goals
3) Prioritizing them
4) Creating and implementing the SMART financial plan
5) Monitoring the progress on periodic basis
6) Re-Valuating and revising the plan
When you go to an expert for all the other things in life, be it - a tailor, doctor, barber, electrician, plumber, etc, then why not go to an expert while seeking the right financial advice?
Start Investing in 5 mins*
Rs. 20 Flat Per Order | 0% Brokerage
Open Free Demat Account
Mobile No. belongs to
By proceeding, you agree to the T&C.