ONDC's New Incentive Scheme: A Game Changer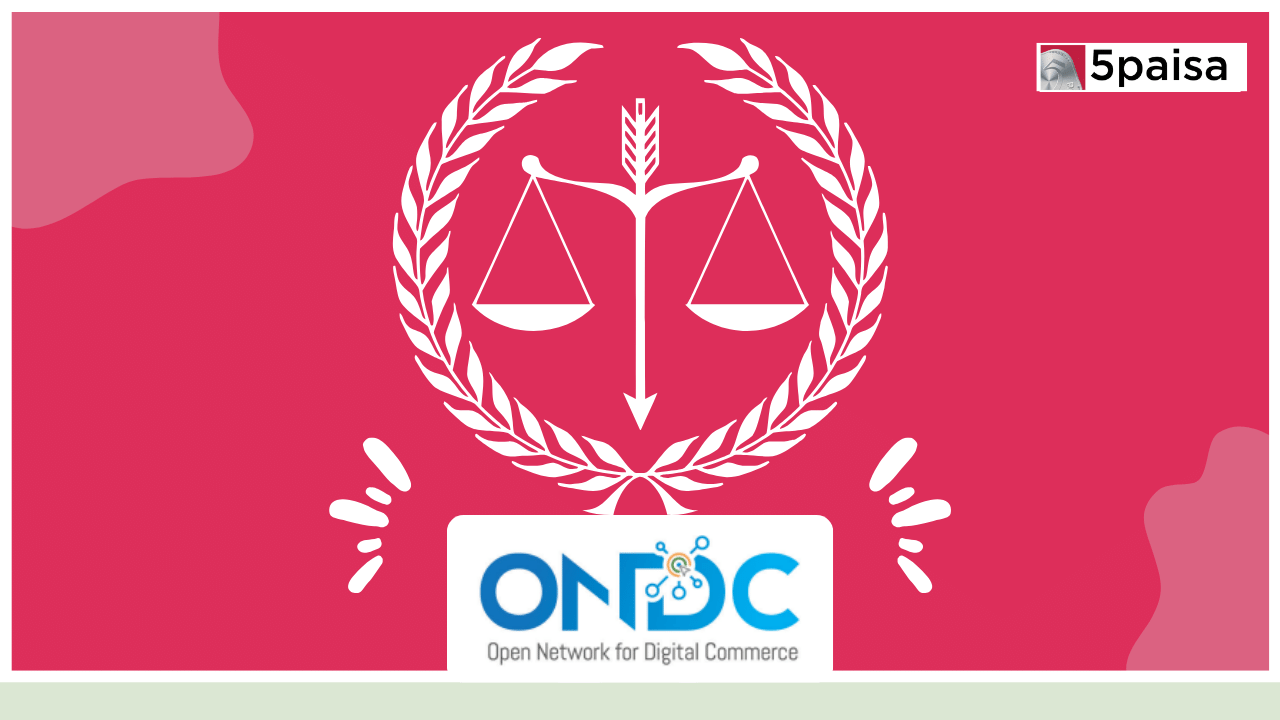 ---

The Open Network for Digital Commerce (ONDC) has recently introduced a revamped incentive scheme, setting the stage for a potential revolution in the e-commerce industry in India. This innovative approach aims to level the playing field and create opportunities for retailers and investors alike. In this blog post, we will delve into the details of ONDC's new incentive scheme, how it works, and why retail investors should pay close attention to this development.
ONDC's New Incentive Scheme: What's New?
The ONDC's latest incentive scheme is designed to bring more flexibility and fairness to the e-commerce ecosystem. Here are the key changes:
1. Flexibility for Buyer-Side Apps: ONDC is now allowing buyer-side apps to have more control over how they distribute discounts to consumers. This empowers retailers to tailor their offerings to attract and retain customers effectively.
2. Discount Reduction in Food Category: The average subsidies in the food category have been slashed by half, addressing concerns of over-discounting. This move promotes healthier competition while maintaining affordability for consumers.
3. Merchant Network Expansion: ONDC is committed to increasing the density of merchants on its network in 45 non-metro districts, providing opportunities for businesses in previously underserved areas.
How Does ONDC's Incentive Scheme Work?
The ONDC incentive scheme functions on a multi-faceted approach to foster fair competition and create a more inclusive e-commerce landscape. Here's how it works:
1. Buyer-Side Apps: These apps have the freedom to decide how they offer discounts and incentives to consumers, promoting creativity in attracting customers.
2. Category-Based Differentiation: The scheme introduces category-based distinctions, offering incentives tailored to specific product categories, ensuring fairness across industries.
3. Transaction Limits: ONDC has imposed a cap on the number of transactions for which a buyer can avail incentives per week, reducing excessive discounting practices.
4. Interoperability: ONDC's goal is to break the silos that separate different e-commerce platforms. This means that buyers can place orders for products or services from any app, making it a more versatile and convenient experience.
5. Unified Seller Onboarding: Sellers only need to register once with ONDC to be visible across multiple apps, streamlining the onboarding process and creating a unified pool of reviews and ratings.
Why Should Retail Investors Pay Attention?
ONDC's new incentive scheme presents several compelling reasons for retail investors to take notice:
1. Market Potential: India's e-commerce market is poised for exponential growth, and ONDC aims to capture a significant share of it. Investing in companies that align with ONDC's vision could be a lucrative opportunity.
2. Fair Competition: The scheme fosters an environment of fair competition, reducing the dominance of a few large platforms. This can lead to a more dynamic and investor-friendly market.
3. Retailer Empowerment: ONDC's focus on small towns, artisans, and farmers can provide unique investment avenues. Supporting these segments can yield social and financial returns.
4. Innovation and Growth: As ONDC evolves and integrates more businesses, it could pave the way for innovation and disruptive growth in the e-commerce sector.
Conclusion
ONDC's new incentive scheme signifies a significant shift in the Indian e-commerce landscape, emphasizing fairness, competition, and inclusivity. Retail investors should consider this development as an opportunity to tap into the growing e-commerce market, support local businesses, and participate in the transformation of India's digital commerce ecosystem. As the scheme continues to mature, it's wise to keep a close eye on the companies and startups that align with ONDC's vision for a more equitable and dynamic e-commerce future.
 
Frequently Asked Questions
Start Investing in 5 mins*
Rs. 20 Flat Per Order | 0% Brokerage
Disclaimer
Investment/Trading in securities Market is subject to market risk, past performance is not a guarantee of future performance. The risk of loss in trading and investment in Securities markets including Equites and Derivatives can be substantial.
Open Free Demat Account
Account belongs to
By proceeding, you agree to the T&C.