Robo-Advisors V/s Direct - Advisors - Which is the better one?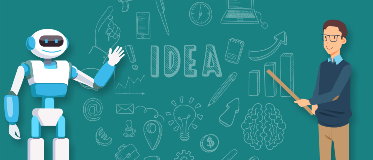 ---

This is the age of machines. Machines have been making life easier for humans in all walks of life. Even in the finance sector the entry of Robo-advisors spells the beginning of a new era. However, the term Robo-advisors doesn't paint a clear picture. A robo-advisor simply runs algorithms to determine the perfect investment for you.

However, finance and investment are very personalized fields with a lot of decisions made on the basis of trust and familiarity. This kind of a bond exists between investors and their Direct Investment advisors.

The tussle between Robo-advisors and Direct Investment advisors will determine the methods of investment in the future. Hence, we decided to pit these two together and compare their pros and cons to get a better understanding of the correct option:

Factor 1# Price
Robo-advisors have a fairly straightforward and transparent pricing structures which is clearly explained on their websites. It might not have a minimum amount you must invest to avail their services. Robo-advisers charge 0.25% as average fee along with around 0.15% additional charge.

Direct Investment advisors, on the other hand, sometimes require a minimum portfolio value to take up your account. They can be unclear about how exactly they're charging you. Direct Investment advisors traditionally charge a comparatively higher average fee of 1.31%.  

Factor 2# Convenience
Robo-advisors are a viable choice for people who simply aren't going to take the time to learn about managing their money. It's a good fit if you have a personality where you just don't want to deal with it. You set it and forget it.

Direct Investment advisors can be contacted with modes of modern technology like email, Skype on your cell phone itself. It's not like you have to trek to your investment advisor's office anymore. It's more that you can check in with them at regular intervals.

Factor 3# Accountability
Robo-advisors take only the information you give it and formulates a plan based on numbers. In this process your financial future is rarely focused on just the numbers. The way a robo-advisor does it, setting and forgetting your investments may not be the most effective way to achieve your goals.

Direct Investment advisor's strength lies in their ability to translate your dreams of an oceanfront beach house into a dollar figure, and to create a plan to get there.

Factor 4# Effectiveness
Robo-advisors tend to be heavily invested in conservative products like Exchange Traded Fund (ETF) because they suit a wider range of people. ETFs are not known to be risky but they aren't known for their staggering returns either. This means that is more of a less risk as well as less return approach.

Direct Investment advisors are in touch with you and you can give them the perspective and context to adjust investments to your needs. However, they certainly aren't guaranteed to outperform their robotic friends. Go to a financial advisor if you are investing a larger amount don't use a robo-advisor.

Conclusion
To sum up this debate there are positives in both sides. The clients of the Direct Investment advisors and Robo-advisors are completely different and have different needs.
Start Investing in 5 mins*
Rs. 20 Flat Per Order | 0% Brokerage
Open Free Demat Account
Account belongs to
By proceeding, you agree to the T&C.