Rules for Selecting Stock for Intraday Trading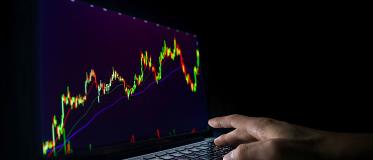 ---

When rolling settlements were first introduced in India in 2001, it marked the end of Badla trading and the beginning of F&O trading in Indian markets. But it had a surprising side impact. It led to the rise of intraday trading in India, since any trade not settled on the same day would necessary go for delivery on T+2 day.
Intraday trading is all about initiating and closing out your positions on the same day. It is extremely exciting but can also be risky if the risks are not managed properly. The most important aspect of intraday trading is zeroing down on your universe of stocks. You need to create a bucket list of 12-15 stocks that you want to track closely on a regular basis for the purpose of intraday trading. Once that list is made, don't worry about the several stocks listed on the stock exchanges. But how do you first create your intraday stock trading list, here are 10 rules for selecting stocks.
10 rules for selecting stocks for intraday trading
The first rule is to trade intraday only in companies where there is sufficient information available in the public domain. That means companies that follow high standards of disclosure and transparency should have a better chance of being in your list. Transparency is the key and that is your primary rule for intraday selection.

Focus on stocks that are also available in F&O. There are two reasons for the same. Firstly, these are extensively tracked by analysts and there is more information available on such stocks. You also have additional advantages like the availability of hedging possibilities on additional data points like PCR, IVs etc.

Watch out for clear technical patterns. Yes, the moral of the story is that if you want to be an intraday trader, learn to interpret and apply technical charting yourself. You cannot outsource that job. Irrespective of your beliefs in fundamental and technical analysis, as an intraday trader, you will have to rely extensively on charts. Just look for clear trends as there is too much risk in trading ambiguous trends in intraday.

Intraday trading needs strict stop losses and profit targets. You can only do that where there are clear supports and resistance levels that you can identify and back test. You should be able to establish supports and resistances with a reasonable degree of certainty. This is useful to trade reversals as well as break outs.

Intraday trading is all about protecting capital, so that volatile stocks are almost ruled out. Of course, you need stocks that exhibit movement but if the stocks are volatile, stop losses will keep getting triggered.

Focus on stocks with a positive risk-return trade-off. Unless the stock can give an intraday reward ratio of 2:1, there is no point taking that risk of trading intraday. This determines how quickly you can churn your intraday trading capital for ROI.

If you find that any stock is subjected to price rigging, cornering, circular trading, SEBI watch list etc, it is best to avoid such stocks from your list. They run the risk of price and liquidity.

Unless daily volumes are at least 10% of market cap, don't select them for intraday trading. Don't get caught on the wrong side of the intraday trade.

An important aspect in intraday trading is the basis risk which is related to the tick spreads of the stock. Normally, stocks that are liquid trade in the lowest possible tick of around 5 paise. We not only require price ticks but volumes to support the price tick.

Finally, there is a delicate balance; you need stable stocks that exhibit some elasticity. Stocks like NTPC, for example, hardly react and may not be suitable for intraday trading. On one hand you do not need a stock that keeps reacting to news wildly. At the same time, it is also not possible to trade intraday in stocks that hardly react on most days.
The big challenge in intraday trading is selecting the right stock universe to trade. A good list is nearly 25% of the job done.
Start Investing in 5 mins*
Rs. 20 Flat Per Order | 0% Brokerage
Open Free Demat Account
Mobile No. belongs to
By proceeding, you agree to the T&C.