Things to Know Before Opening a Demat Account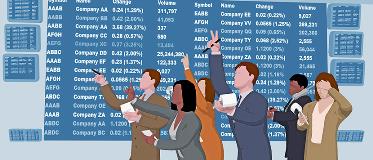 ---

The demat account holds your shares and other securities in custody in electronic format. Opening and operating a demat account is a major financial decision because it is going to hold all your investments in electronic form. Even before you open an account, here are 8 rudimentary things you must know.
1- Be clear on why you are opening your demat account
A demat account is your gateway to the world of equity investments. It is not possible to create wealth in the long run by investing in bank FDs or gold. For wealth creation, the best choice over the long run is equities. And for equity investing you need an account for holding shares in electronic form.
2- Know the process of opening demat account
The process to open demat account is fairly simple. Once you identify the depository participant (DP), you can go ahead with account opening formalities. This includes submitting your proof of identity, proof of residence and signing off on the broker agreement.
3- Know the costs of running a demat account
All good things have a cost and so does this type of account. AMC is charged annually and all debits have to be paid for. In addition, there are charges for submission of DRF, DIS rejection etc. If you want a real low-cost account, you can opt for BSDA demat account for value below Rs.2 lakh. However, you can only have one BSDA account.
4- Understanding nomination, transfer and transmission
There are some important facets of a demat account that you need to apprehend. Like in case of bank account, it is always better to nominate a successor to your account. This could be your spouse, son or daughter. Transfer is voluntary and SEBI allows you to do an off-market transfer of shares from one demat account to another and there is no capital gain if the transfer is to relatives.
5- Know how demat account reduces your costs and risks
While the demat account has a cost as discussed earlier, it actually saves costs compared to the physical form. Firstly, the waiting time is reduced to just 2 days. Secondly, the costs like mailing of certificates, rectifying bad deliveries, risk of loss of certificates, risk of mutilation of certificates etc. Demat, therefore, substantially reduces your effective costs because of its in-built security features.
6- Know how demat account makes transacting safer
This is an extension of the previous point. Demat largely does away with the risk of duplicate certificates, forgery of signatures, frauds etc. Since the bank account, demat account and trading account is seamlessly linked, there are multiple levels of checks and balances in the entire process. This works in the interest of the investor holding the account.
7- Saves you time on corporate actions
This is a big relief for investors. In the old days, corporate actions would be very inconvenient. Bonus and splits would entail issue of fresh certificates by the registrar. There was a major manual aspect to the process as compared to the demat model. Dividends are another big difference. When the company pays out dividend, the status of holding on ex-date is automatically checked by the system and processed. Once the process is done, the dividends are directly credited to your bank account via electronic fund transfer. In case of non-financial corporate actions like splits and bonuses, the credit in demat account is automatic.
8- Saves a lot of administrative time and effort
If you held shares in 10 companies and changed your address, how would you communicate the address change in the old days? You may be surprised, but you had to individually write to each of these companies to change the address. That is not a problem any longer. You just write once about the address change to the DP and all the company records are automatically updated. This also applies to change of phone number, email etc.
Even as you consider all the above points, remember to read the fine print of the demat agreement. The costs are clearly mentioned here. Read specifically about costs and your liability and the DP's liability before signing on the dotted line.
Start Investing in 5 mins*
Rs. 20 Flat Per Order | 0% Brokerage
Open Free Demat Account
Account belongs to
By proceeding, you agree to the T&C.