Things to remember when investing in stock market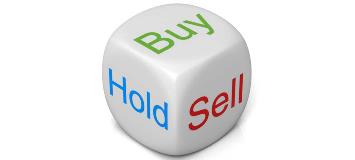 ---

When you think about climbing a mountain, you start with a lot of enthusiasm. However, when you realise the amount of effort that goes into it, your enthusiasm often turns into the feeling of being flabbergasted. The matter worsens when you realise that the weather conditions are about to get unfavourable for mountaineering. This is the same lifecycle of someone trying to invest. They start with a lot of enthusiasm, but when they realise that investing involves a lot of efforts, the market situation becomes unfavourable and investing requires a substantial amount of time to give considerable gains, they get overwhelmed.
Let's revisit a few basics to remember when investing in stock market
Do not overlook the fundamentals
If you do not know the fundamentals of mountaineering, it is advisable that you know them before even thinking of setting foot on a mountain. This is true even for investing. Before investing, one needs to ensure that they have done their homework. You have to know all the basics terms and jargons of the market. Also, it is advisable that you gather information about the company you are investing in beforehand.
Set long term goals
Try to not have a prejudiced vision. Keep your eyes on the ultimate peak that you want to capture. You need to give time to reach the peak. Investing in the stock market also demands time to get you substantial gains. Occasionally, the markets could be highly volatile and your returns could be shunted as a result. Long-term investments have the prowess to unleash the true potential of interest compounding.
Understand your risk tolerance
You need to know when to back down and save yourself to give another chance at climbing the peak. You need to understand your risk tolerance. This is same when investing as well. Your risk tolerance is more psychological. However, sometimes following your heart can prove beneficial. Also, when investing, you need to limit yourself. If you don't, there won't be any difference between investing and gambling. If you start losing, you need to realise that you've reached your limits.
Buying and forgetting
Say, you're in a situation and you are starving halfway up the peak. In these situations, you think about a power bar that could be of certain help. That's when you remember that you did get a power bar. This was a situation of life and death. However, in the case of investing, this could be a dead investment waiting to be resurrected and resuscitated. It is advisable that you do not forget about your investments and regularly keep track of them. Ensure that you unburden the scrip at the right moment.
Not willing to book losses
It is great to be optimistic, but it pays to be realistic. When you are climbing a mountain, you need to understand if the weather conditions worsen, you need to start moving down. You cannot hope to climb and conquer the peak against all odds. That would be wonderful but highly risky. The same is the case with investing in stock market. You need to understand that if a stock is on the decline, you must not wait for too long. You should try to unburden the portfolio or re-think your strategies.
Try to not enter at peak and exit at loss
You do not start from the top and reach the bottom and get the glory. There is no glory in it. Similarly, if you enter a stock when it's at its peak and exit when it's losing, you suffer losses and not gains.
Ensure that you NOT follow the tips to the T
All the training that you've had helps you when you are trying to conquer a peak. However, your basic instincts up there ought to be your best friend. When investing as well, expert advice is good to listen to, but it must not always be followed. Take everyone's suggestions but follow what you feel is right. Follow your experience and your training, and follow the advice only if you feel that it's the correct option for you. Occasionally, the expert could also have an ulterior motive that you might be unaware of.
Unsupervised trading
When you get equipment for your mountain trip, you do not just blindly trust the vendor. You double verify the equipment. Similarly, you don't put all your finances in the hands of your broker. You do not let your broker trade on your behalf. It is advisable that you keep a track of all the trading that your broker does and ensure that he follows you and not the other way round.
Do not put all your eggs in one basket
Up there, you do not want to be found without a spare bottle of oxygen. Thus, you strategically place them to ensure that they be of help when needed. When you are investing, you do not want to invest in just one sector or portfolio. You would want to diversify your investments. This will ensure that market volatility and other factors like inflation do not give you stunted returns.
Avoid Leveraged money
You do not climb mountains with borrowed money and neither should you invest in stock market. If things do not go the way you planned, there is a chance that you might fall into a debt trap. You must always invest using the money that you have to spare. This way you can ensure that the lifestyle that you're habituated to doesn't get disrupted if you suffer a loss.
To sum it up
Investing in stock market is subject to market risk. Read this document and many others before investing. However, do not be afraid when investing. Just follow the adage, prevention is better than cure and you will be able to conquer the peaks that only a handful have conquered before you.
Start Investing in 5 mins*
Rs. 20 Flat Per Order | 0% Brokerage
Open Free Demat Account
Account belongs to
By proceeding, you agree to the T&C.