Why MRF Share Price is So High?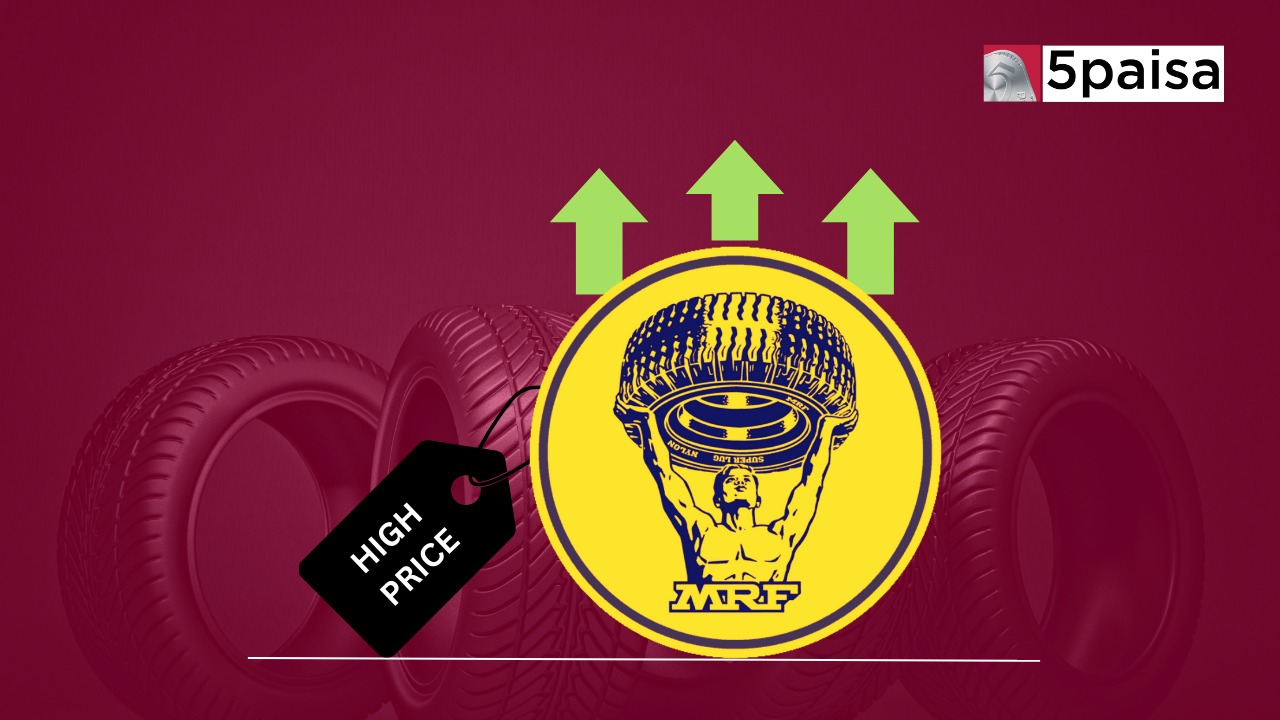 ---

Many of us know that MRF is a very reputed and well-established company in the tyre industry in India and abroad. But we also know that this company's share price is much higher than its peers in the sector. What is the reason? Is it justified? Is it a good investment option? Let's find out.
All About MRF Share Price (Madras Rubber Factory)
The company's share price is the present value of the stream of future dividends expected to pay. In an efficient market, the share price depends only on this stream of dividends.
Interestingly, MRF share price is so high in India. The main reason for this is that the company has a great brand name. It is considered to be one of the best tyre manufacturers in India.MRF has been consistently maintaining its performance over the years.  
It has expanded its market share and has taken several measures to expand its business globally. The company has also succeeded in reducing costs and increasing productivity, which has led to revenue growth.
In India, the price of MRF Share is very high, and the net worth of the company is Rs. 13178.86 cr. This is because the company is a domestic company, and it supplies products to the Indian market. To supply products to the Indian market, it needs a lot of money. The company spends a large amount of money on advertising itself so that people know about its products.
The price of MRF shares remains high because people still want to buy its products. Since the demand for these products remains high, the price of MRF shares remains high as well.
How is MRF share price High?
In an efficient market, how can it be that one company's shares are consistently more expensive than another's? For example, why is MRF Ltd's share price so high?
The answer lies in how investors look at companies. For example, if you see two restaurants in the same neighbourhood with the same menu, one is always crowded, and the other is always empty. When you walk into a restaurant, there are no signs that tell you whether people like the food or not.
How do you decide which one to go to?
The answer is word-of-mouth publicity. A restaurant thrives when people who eat there tell their friends about it. The moment people stop talking about a restaurant, people stop going there. You can be sure that there are many good restaurants in India where few go because they've never heard of them.
There are two kinds of companies in India: those where you can immediately see if people like what they bought and those who rely on word-of-mouth publicity for their success. The latter includes software companies like Infosys and TCS, automobiles companies like Maruti Suzuki and Mahindra & Mahindra, and so forth.
The reason MRF works with investors even after a high share price is simple. It's not because its net profit is very high. It is because of the yield, which is very high, which makes the share price very expensive. 
MRF Share Price is High- Factual Analysis
MRF had a great run in the last two years. Its stock doubled, outperforming the Nifty by a considerable percentage. It is a fact that the MRF share price in India is too high, and an ordinary investor can't buy one share. MRF share price is the highest in comparison with other companies of similar business.
Anyways, there can be two reasons for this – The first reason – the performance of the company is so good that it has become expensive. The second reason – investors are showing faith in the company.
It is all about the price. The market price of MRF shares is very high in India, and if we compare it with other companies like reliance, it is much higher than other companies.
Why is the market price of MRF so high in India?
Reason 1:
The first reason for such a high price can be that MRF is a well-established company in India and people think that the company will never get bankrupt because it has already been there for more than 50 years and has a good name in India. People know that this company will provide better products and its customer service will also be better than any other company.
MRF is also a massive brand in India, and people trust this brand and know the quality of MRF products, so they don't need to check the quality before buying any product from MRF.
MRF is an example for many small scale industries to become a thriving industry by hard work, commitment, honesty and innovation.
Reason 2:
The second reason for such a high price can be that when the government changes policy, then there are chances that all stocks may get affected because there are chances that government may take some steps to affect the share market in a wrong way which can make a significant loss in share market capital and cost.
The answer lies in the company's ability to generate earnings and cash flow and its plans to use this cash flow to increase shareholder value. The company has one of India's most efficient business models and generates strong free cash flow (FCF) margins year after year. The company is also sitting in a humongous net cash position. It can quickly increase shareholder value by creating value for shareholders by paying high dividends or undertaking buybacks. 
Financial Fundamentals of MRF share price 
MRF's low-cost operating model helps it consistently generate high returns on capital employed (ROCE). Its ROCE has been more than 30% for several years now and is likely to remain above 30% for the next few years as well. This helps it generate strong FCF margins. MRF's FCF margin has been consistently more than 20%.
The stock price is determined by the discounted value of the dividends that investors can expect to receive from holding it. The bigger the company, the greater will be these future dividend payouts. And the bigger the company, the greater will be its market share. Both factors push up its price. 
The vast size of MRF's operations makes it easier to grow revenues by simply adding more stores than other companies in India. MRF's PE ratio (price-earnings ratio) is the highest for stocks listed on Indian stock exchanges.
The reason lies in its high growth rate over a long period, accompanied by consistently net solid profit margins and return on equity ratios. This means that investors have been willing to pay a premium for buying into this growth story. 

MRF is one of the most profitable and promising stocks in India. It started as a small trading firm dealing with rubber and leather goods but today has grown into one of India's most prominent and leading tyre makers. 
Start Investing in 5 mins*
Rs. 20 Flat Per Order | 0% Brokerage
Disclaimer
Investment/Trading in securities Market is subject to market risk, past performance is not a guarantee of future performance. The risk of loss in trading and investment in Securities markets including Equites and Derivatives can be substantial.
Open Free Demat Account
Mobile No. belongs to
By proceeding, you agree to the T&C.