5paisa Wealth
Wealth Management Services in India is where your financial dreams have the potential to transform into reality. We're thrilled to introduce you to 5paisa's Wealth Management Services, designed to be your trusted companion on your financial journey. 5paisa is the first discount broker in the country to introduce portfolio advisory services for its customers with an aim to deliver consistent returns in the long run. It relieves you from monitoring and balancing your assets regularly, thus making wealth creation easy for you. We support you with expert investment managers who will review and recommend changes to your portfolio on an on-going basis while managing risk appropriately.

Interested? Fill in your details
If you need any help to start investing on 5Paisa Wealth, please write to us at support@5paisa.com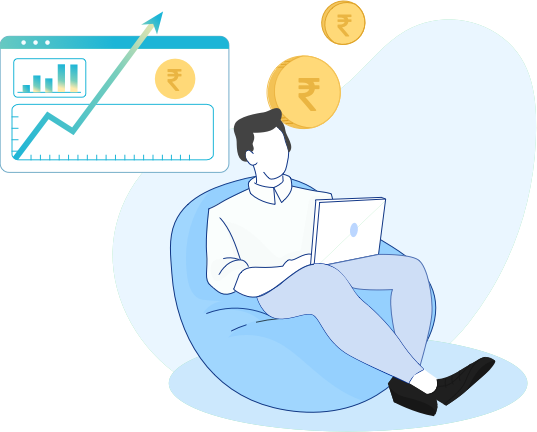 Funds

Abakkus Smart FlexiCap
High Volatility
Predominantly within Top 250 companies with select smaller companies to generate alpha

Alpha Core & Satellite
High Volatility
A selection of competitive stocks that aim to give you superior risk adjusted returns.
Why 5paisa Wealth?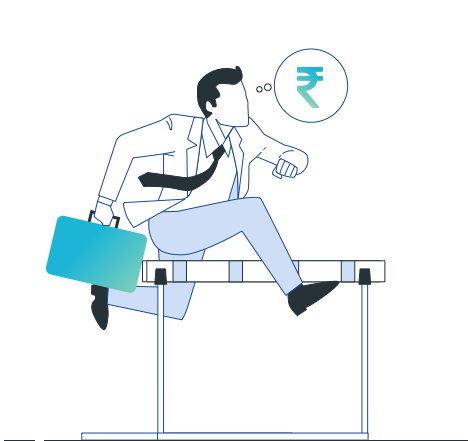 Avail Portfolio Advisory Services starting @ Rs. 2.5 Lac
Experienced fund managers
Proven track record of returns
Diversified portfolio advisory to reduce risk
Quality stock selection
Disciplined approach and active monitoring
Why better than PMS and MF?
You can start investing with 5paisa wealth with just Rs. 2.5 lac. PMS services require at least Rs.50 lac initial investments.

Unlike PMS there is no eligibility criterion for investing in 5paisa Wealth.

Our Managers recommend recalibrations to your portfolio on a regular basis while managing risks. Thus giving you an opportunity to actively monitor your investments., whereas MF managers have complete control on where and how your money is invested

Mutual funds usually have some exit load, whereas you can withdraw your Wealth investments anytime without any Exit Load.
Our Expert Team

Sunil Singhania
20+ years experience
Sunil, a CA Rank Holder and CFA charter holder, has a distinguished track record of over 2 decades in Equity Investments. Earlier as CIO-Equities for Reliance Mutual Fund, he played an instrumental role in building RMF into one of India's largest AMCs overseeing ~USD 11bn of equity assets.
Reliance Growth Fund (MF), independently managed by him, has the unique distinction of having grown over 100 times in 21 years. Reliance Small cap Fund was rated among the top Mutual funds in its category. He is currently appointed to the IFRS Capital Markets Advisory Committee (CMAC) and is the only member from India to be appointed for the same. (2020-2023). He served on the Global Board of CFA Institute, USA (2013-2019) and as Chairman of the Investment Committee (2017-2019) of the CFA Institute, USA.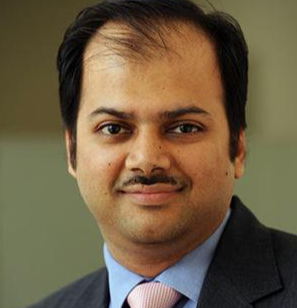 Pankaj Murarka
25+ years experience
Pankaj is the founder and drives the investment process at Renaissance Investment Managers. He has over 25 years of experience in Equity Research & Fund Management with a credible track record of performance over his professional career.
In his last role, Pankaj was associated with Axis Mutual Fund as the Chief Investment Officer (CIO) managing over $2bn in Indian Equities. He was part of the team that set up Axis Mutual Fund in 2009 and over the years built it into one of the leading AMC in India on the back of excellent investment performance. He was responsible for the performance of all the equity funds of Axis AMC and during his stint as Chief Investment Officer, Axis AMC was recognized as the best Equity Fund house of the year by Outlook Money for 2014.
He was also awarded as Best Fund Manager – Runner up Award for Axis Midcap Fund by Outlook Money in 2014. The fund delivered a CAGR return of 24% (2011-2015) significantly outperforming the benchmark and was a top decile fund for 2012 & 2013 and was ranked the No1 performing fund in India across all funds in 2014 on 3 year basis.
He was also recognized by Outlook Money as a Leading Fund Manager with 5 years of track record of consistent performance in the year 2015.
Pankaj has also worked with Merrill Lynch as India Portfolio Manager for Strategic Investment Group. He has also worked with Rare Enterprises, Motilal Oswal Securities and UTI Mutual Fund. During his career apart from delivering superior risk adjusted returns consistently over 20 years in public markets, Pankaj has also been instrumental in executing various PIPE and Private Equity investments.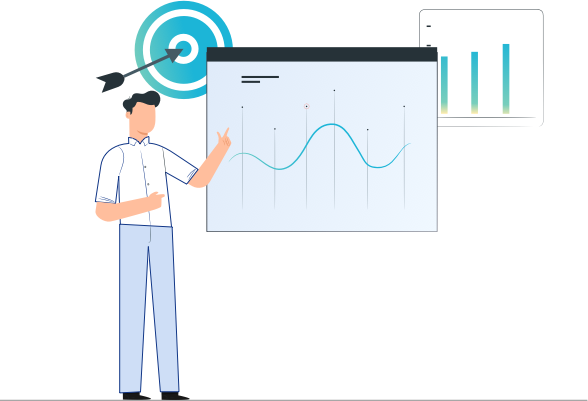 Investment Philosophy
If you are a mid to long term equity market investor who believes in disciplined wealth creation from the stock market, 5paisa Wealth is "The Right Choice" for you. Whether you are a naïve or a pro investor, 5paisa Wealth caters to all.
For new to market investors – For you lack of knowledge and experience is the major hindrance, to overcome which we offer expert advisory that makes investing easy for you.
For experienced investors – Since you are more concerned about optimization of your portfolio to churn maximum profits, we provide diversification to the portfolio with proper risk management.
How to Invest Process
Step 1
Click on Invest Now
Step 2
Click on Subscribe Now
Step 3
Fill Basic Information like Name, Email and Mobile
Step 4
Choose Billing plan (Only 1 will be shown here) & finish payment
Step 5
Once payment is completed, You can start investing in this portfolio
Step 1
Click on Subscribe Now
Step 2
Fill Basic information
Step 3
Fill your risk profile
Step 4
After filling the risk profile, system will check if the profile is right for you or not. If it is, then you can proceed. If it is not, then it will caution you against purchasing the smallcase. However, You can ignore the warning if you wish.
Step 5
Fill PAN information and choose billing plan
Step 6
Sign Investment Advisor agreement by entering OTP delivered to email
Step 7
Pay through eNach mandate
Step 8
Once payment is completed, You can start investing in this portfolio.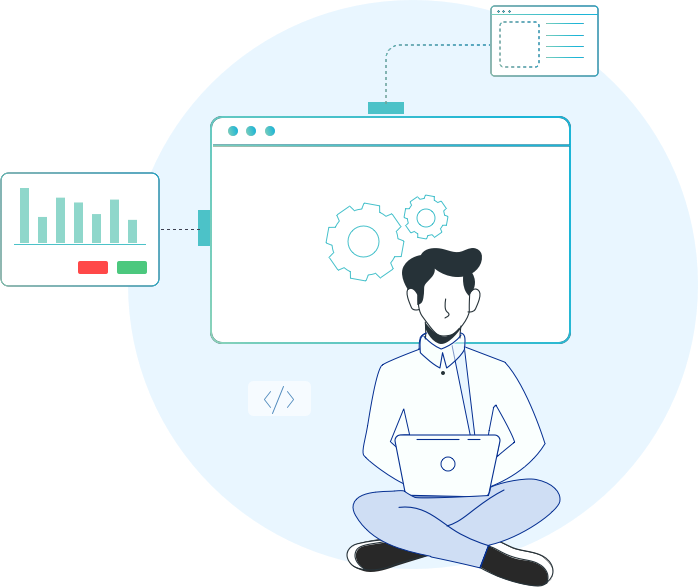 Credibility
Rahul Veera

Abakkus Asset Manager LLP


Rahul Veera has over a decade of equity market experience. Prior to Abakkus Asset Manager LLP, he has been associated as an equity research analyst for organizations like Edelweiss, Morgan Stanley, and Elara capital and was tracking multiple sectors like Pharma, Chemicals, Oil & Gas, Cement, etc. His expertise lies in stock selection across the market cap with a strong focus on bottom-up research. Rahul is an MBA from Swansea, UK and an alumnus of IIM Calcutta with a specialization in Finance.
Pawan Parakh

Alpha Portfolios

Pawan Parekh has over 15 years of experience in investment research. He started his capital markets career with Edelweiss Securities as an equity analyst. Over the years, he has worked with several marquee organizations like Deloitte, HSBC and HDFC amongst others. He actively interacts with company managements and industry experts to gauge the upcoming trends/ disruptions across various sectors. He likes to travel across the country to gain a better understanding of ground realities. He has depicted the ability to understand different business models across multiple sectors.
What is Wealth Management Services?
Wealth Management Services encompass a holistic approach to managing your finances that transcends traditional investment and financial planning. It's a personalized journey to unlock your financial potential. At 5paisa, every individual's financial situation is unique, and the path to financial success should reflect that uniqueness.

Unlike conventional investment strategies, wealth management is more than choosing the right stocks or bonds. It's about crafting a personalized financial strategy that caters to your specific aspirations, risk tolerance, and current financial situation. With wealth management India, we take a comprehensive approach encompassing various facets of your financial life.
Why Choose 5paisa Wealth Management Services
When you choose 5paisa's Wealth Management Services in India, you're not just choosing a service; you're choosing a trusted partner for your financial success. Here's why you should consider us:
Expert Team: Our seasoned financial experts are the cornerstone of our wealth management services. With years of knowledge and hands-on experience, they bring a wealth of insights to the table. They aren't just experts but dedicated partners on your financial journey.
Customized Solutions: We fully understand that your financial goals are as unique as your fingerprint. We craft solutions that are as individual as you are, ensuring that your investments align perfectly with your aspirations and financial situation.
Diverse Investment Avenues: The objective is to provide you with a well-rounded, intentionally diversified portfolio. By doing so, we aim to manage risk effectively while enhancing your long-term financial success potential. Your wealth deserves nothing less than a carefully curated selection of investment avenues.
Cutting-Edge Technology: Our state-of-the-art technology provides real-time market data, insights, and a seamless investment experience.
Cost-Effective: We believe in minimizing costs to maximize your returns. Our competitive fee structure ensures that our services remain affordable without compromising quality.
How Wealth Management Service Works
At 5paisa, our Wealth Management Services in India are designed to be a partnership between you and our expert financial team. We commence this collaborative journey with a thorough and comprehensive assessment of your financial situation. This initial step is crucial to developing a customized plan tailored to your needs and aspirations. We delve deep into your financial landscape to create a successful wealth management plan.

Understanding your income sources and patterns allows us to create a plan that maximizes your financial resources. Analyzing your expenses clarifies your financial obligations and discretionary spending, helping us identify areas where cost-saving and optimization are possible. We assess your assets, including investments, real estate, and other holdings. This information helps us understand your current financial strength and growth potential. Moreover, we consider your liabilities, such as loans and debts.

This information is crucial to structuring a strategy that manages your obligations while ensuring growth. Finally, your aspirations and future financial objectives are at the core of our strategy. We work with you to define clear, achievable financial goals, whether buying a home, funding your children's education, or securing a comfortable retirement.
What are the Advantages of Wealth Management Services
Here are the key advantages of working with a wealth manager:
Personalized Guidance: Wealth managers provide tailored advice based on your unique financial circumstances.
Diversification: They help you spread your investments across different asset classes to manage risk effectively.
Tax Efficiency: Wealth managers are experts in tax planning, helping you optimize your tax liabilities.
Continuous Monitoring: They watch your portfolio, making adjustments as needed to align with your goals.
Access to Expertise: You benefit from the expertise of seasoned professionals.
What are Wealth Management Strategies
Wealth management India strategies vary based on individual goals and risk tolerance. Here are some common strategies employed:
Long-Term Investing: Focused on wealth creation over an extended period, often involving stocks and mutual funds.
Income Generation: Focused on regular income through investments like bonds and fixed-income products.
Risk Management: A conservative approach that prioritizes capital preservation.
Role of Wealth Managers in Wealth Management Service
Wealth managers play several crucial roles in managing your wealth:
Financial Planning: They help you chart your financial roadmap by setting achievable goals and planning to reach them.
Investment Management: Wealth managers make investment decisions on your behalf, ensuring they align with your objectives and risk tolerance.
Risk Management: They assess risk tolerance and construct a portfolio that mitigates risk while maximizing returns.
Tax Planning: Wealth managers optimize your investments to minimize tax liabilities.
How to Choose the Best Wealth Management Service Advisor
Selecting the right wealth management India service advisor is vital to your financial success. Consider the following factors:
Experience: Look for advisors with a track record of success and relevant experience.
Transparency: Choose advisors transparent about their fee structure and investment strategies.
Credentials: Check for certifications like CFP (Certified Financial Planner) or CFA (Chartered Financial Analyst).
Communication: Effective communication is key. Your advisor should listen to your goals and explain their strategies clearly.
Why Choose 5paisa Wealth Management Consulting
At 5paisa, we are committed to guiding you every step of the way, ensuring your financial dreams become a reality. So, take the next step towards securing your financial future with our wealth management services in India. Your wealth, your dreams, our expertise - together, we can make it happen.
Frequently Asked Questions