Aise Karte Hain Trade
Join the community at 5paisa - the first listed Discount Broker of India.
33 Lakh+ Customers
4.3 App Rating
8 Languages
₹1199 worth Ultra Trader Pack FREE. Limited time only!
Please enter Mobile number
By Proceeding, you agree
T&C*
Mobile No. belongs to
We bring to you fair and honest pricing
Know more
Products

To Enhance Investment Journey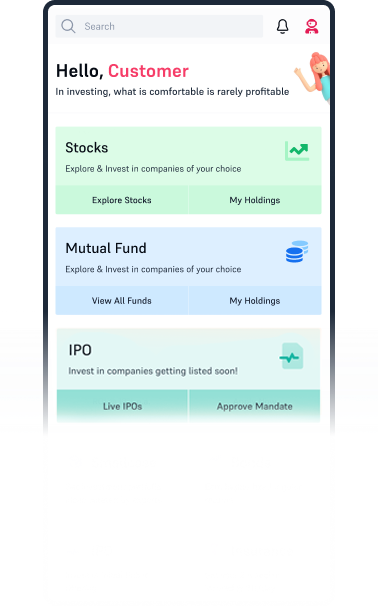 100% Collateral Benefit
No need to maintain 50% cash margin for your FnO trades. With 'Margin Plus', get margin funding at the lowest interest rate:
Intraday Rates (All Segments) - 0.00%
Overnight Rates for F&O Segment - 0.04% Per Day (Networth Below ₹5 Lakhs*)
Overnight Rates for F&O Segment - 0.03% Per Day (Networth Above ₹5 Lakhs*)
Rates on Delivery Cash Segment(MTF) - 0.06% Per Day (Networth upto ₹5 Lakhs*)
Rates on Delivery Cash Segment(MTF) - 0.05% Per Day (Net Worth between ₹5 Lakhs to ₹1 Cr*)
Rates on Delivery Cash Segment(MTF) - 0.045% Per Day (Net Worth above ₹1 Cr*)
**Networth includes your holdings in cash & stocks on 5Paisa
Quick Option
Trade your view with quick option trade. Get predefined option trades on a single swipe according to your market outlook.
FnO 360
The exclusive Derivatives trading platform with advanced tools and charts, to trade in Futures and Options
Option Chain with Greeks and OI Graphs
Get real-time options data to view contracts to determine where the action is building up
Advisory
Get premium derivatives trading calls exclusively, by our expert research team, for trading into derivatives
Derivatives Simplified!
Derivatives trading is an effective method of hedging by market professionals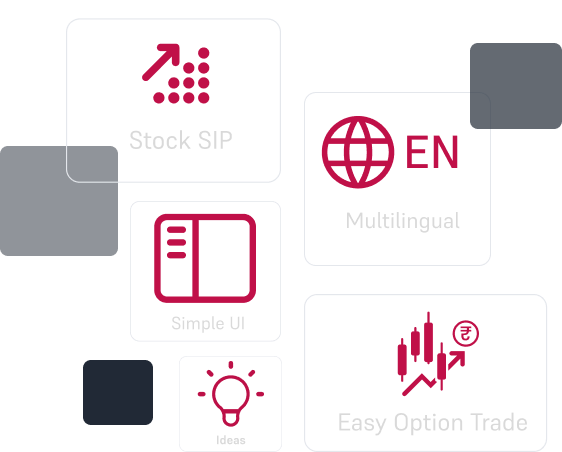 Start investing
- Daily long/short term investment calls
- Trade your view with quick option Traders
- 0% commission on mutual funds
- Same day SIP (0.6% higher returns)*
- Available in 8 different languages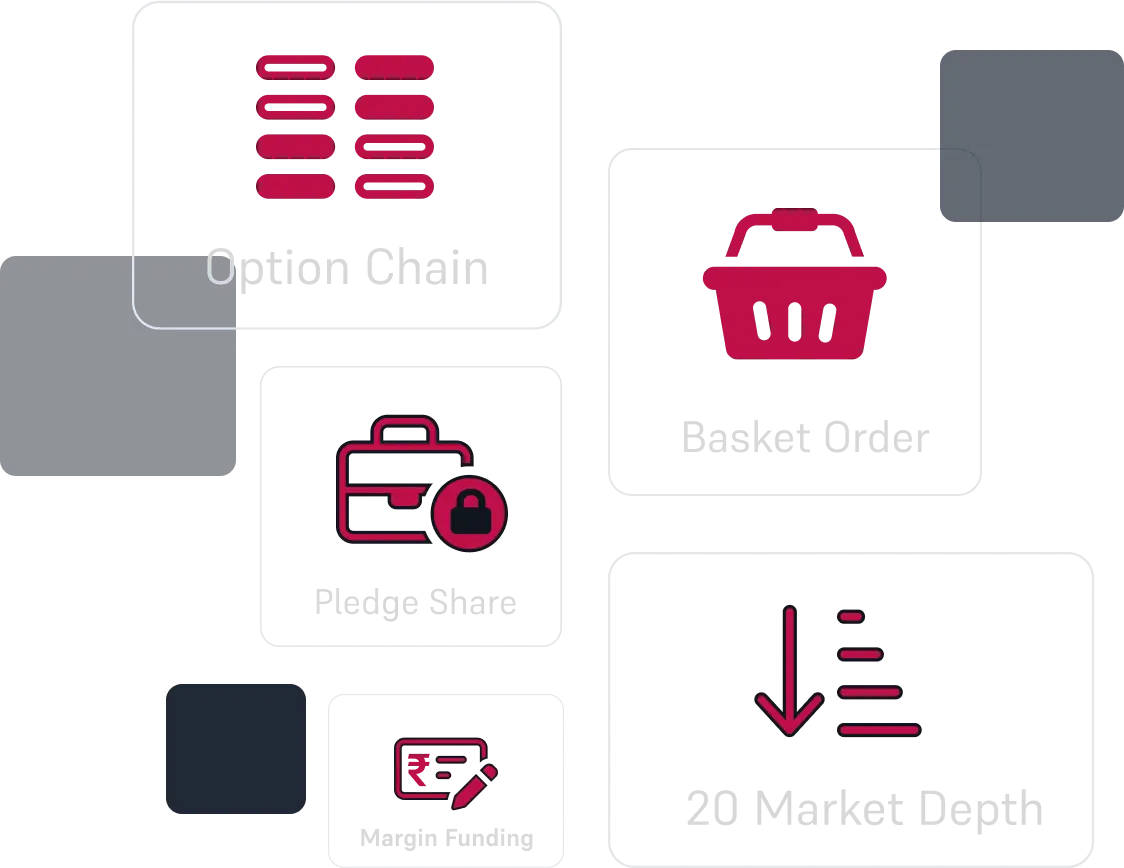 Trade like a Pro
- Real time option chain with greeks
- Place upto 10 orders with basket
- Real time pledging of stocks & mutual fund
- Intraday funding at 0% interest with margin plus
- Dedicated platform for FnO traders
Experience the Best Investment Ecosystem!
What Our Users Have to Say
This is the best application for traders.
Akshay Kumar Yadav
2023-02-23
Google playstore
There is a best support from the 5 paisa team, I am very thankful.
Iqbal Alam
2023-03-02
Google playstore
Very good app to use after modification. And the best part here is pack is available as per customer wish. Overall experience is very fantastic with this app.
Rahul Bharti
2023-04-15
Google playstore
Best trading and stock picking platform great value for money
Vijay Kumar Kushwaha
2023-05-03
Google playstore
Awards and Recognition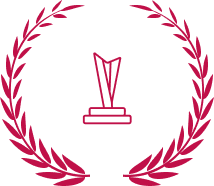 2022
Leading Member - Client
Business by MCX Awards
2022
The Great Indian BFSI
Awards
2022
Silver Digixx Awards
2022
2022
Great Place to Work
Certified
2021
Best Brand by
Economic Times
Online Trading With 5paisa
Embark on a remarkable journey of online trading with 5paisa. Our motto, 'A Paisa Saved is A Paisa Earned,' has established us as the top choice for online broking services. Seamlessly open a free demat account online, empowering you to invest in a diverse range of financial products. Seize the opportunity to pay a flat fee of Rs. 20 per order across various segments, maximizing the value of your investments. Furthermore, you can also avail customized add-on packs. Empower yourself by creating your own online trading terminal, complete with our free APIs and other exclusive benefits. Our state-of-the-art technological capabilities ensure an unparalleled online share trading experience. Above all, our unwavering commitment is to provide you with delightful online trading experience every time you engage with us. Enrich your understanding of the stock market through our extensive collection of News, Blogs, and our Market Guide. Read more..
Open Demat Account
Fill up your phone number to get a link via SMS
Scan with Mobile Camera or QR scanner for link