10 Advices for New Traders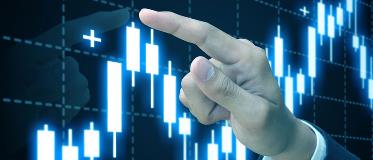 ---

"Markets can remain irrational longer than you can remain solvent."
Trading is tricky. It is not just limited to how much money you make, but most importantly to, how much you lose.
Making money in a shorter period attracts greedy enthusiasm among people, along with which comes ignorance – making new traders vulnerable to losses in the markets. This article equips the most important aspects that a newbie should never ignore while taking off in his/her trading journey.
Advices don't work, plan does!
If your trading tactics are solely based on advice given by others - STOP! Take a step back and, think. Devise a plan – for your entry, exit, and money management, and then go for it. Do not jump just for the sake of being in it.
Use technology to your advantage
Trading is competitive, coupled with technology. Charting platforms provide users with an infinite variety of methods for viewing and analyzing markets. Back testing can help to map the trade idea to historical data, to test the viability of a trading plan. Smartphones provide with an on-hand data repository to keep us updated every minute. Make good use of it.
There's no easy way to trade!
If you are on a look-out for an easy, money-making no effort trading idea, rest assured, those are all in vain. Trading is a competitive event, with fluctuating market prices – it has no single solution.
Develop a methodology
You cannot rely on the internet, word of advice, or a historical trend for trading. All that helps is developing a sound methodology with the existing facts that is in alignment with your goals.
What is happening > What should happen
Focus on what's happening with price action and stay away from your own opinions and biases of what should happen. Wanting to be right for the sake of your ego is another expensive game, resulting in a downturn.
Find your own edge
You cannot be the jack of all. Analyze what you are best at, and start working on it. This could help you in finding your passion, and expand your experience.
Crawl, Walk, Run
Do everything to survive your learning curve. Take time. Try your hands on a simulation model first. Make your mistakes when your exposure is lowest.
Risk only what you can afford to lose
Don't put your important obligations to the test in the market. Make sure you have surplus funds to trade with before you enter. Trading is a long process, and it is imperative, that all of the money in the account be entirely expendable.
Always use a Stop Loss
Stop loss is a pre-defined amount of risk which a trader is willing to accept with each trade. It can be either a rupee amount or percentage. Using a stop loss can take some of the emotion out of trading, as we are aware that we will only lose X amount on any given trade.
Treat Trading like a Business
Don't treat trading like a hobby or a job. A hobby will not bring you the sincerity, but a loss. A job can be frustrating since it has no regular paychecks. Instead, Trading is a business - incurs expenses, losses, taxes, uncertainty, stress, and risk.
Start Investing in 5 mins*
Rs. 20 Flat Per Order | 0% Brokerage
Open Free Demat Account
Account belongs to
By proceeding, you agree to the T&C.