A Quick Guide to Recession Proofing your Investments and Finances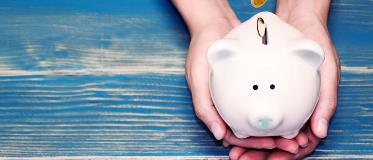 ---

If you have an online demat account and an online trading account, you are all set to trade in equities. However, the best of traders and investors are always tested in challenging market conditions. It is one thing to react to risks like an industrial slowdown but it is another thing to prepare your portfolio in advance for such an eventuality. That is what is called recession proofing your portfolio.
How To Invest During Recession in Hindi:
Your investment portfolio should be designed to manage the risk as you create wealth in the long term. But there are some key challenges. Different asset classes are driven by different considerations. There are times equities will perform better and there are times debt will do better. The question is how to build a portfolio that can continue to perform under various market conditions? Here is how your approach to a recession proof portfolio should look.
Risk diversification is the best way to be recession-proof
When you invest in an asset class there are risks involved. For example, equity has market risk, debt has interest rate risk and commodities have price risk. Diversification is all about spreading your asset mix. There is a lot of merit in diversification. It is not just enough to open your online trading account and online demat account and buy shares. The key to creating an all-weather portfolio is to diversify your risk across a variety of asset classes. This will enable you to enhance average returns irrespective of cycles in investments.
An extension of diversification is managing correlations? Even within the equity class, defensive sectors do not move in tandem with the high beta sectors. There are specific asset classes like gold and commodities which share negative correlation with other asset classes. The key to creating a recession proof portfolio is to mix assets that have low correlations or even negative correlations.
Balanced and hybrid funds can be a good mid-point
Balanced funds mix debt and equity to give a calibrated flavour of wealth creation and stable income. Hybrid funds automatically have a recession proof flavour to them. Even within the balanced funds category, there are options available which makes it a lot more flexible. You have balanced funds with a predominance of equities. At the other end you have MIPs with a predominance of debt. These two extremes can be combined with a dynamic investment plan to give more flexibility and discretion to the fund manager. That can give you a very good all weather portfolio approach and most of us tend to underestimate the power of such hybrid funds in managing volatility in markets.
Nothing beats a systematic approach in volatile times
A recession means weak growth, low equity prices and weak NAV. How about making the best of it with a SIP approach? We have heard of the SIP approach to investing quite often, but one of the best ways to create an all-weather portfolio is to adopt a phased approach to investing. When you adopt this approach, the rupee cost averaging works in your favour. This is helpful in all types of market conditions, especially over a longer time frame.
Seriously look at gold as a hedge for your portfolio
One good way to create such a recession proof portfolio is to allocate 10-15% of your portfolio to gold. The advantage of gold is that it automatically outperforms in turbulent market conditions and thus gives you a natural hedge against negative returns in other asset classes. Also, gold has been traditionally uncorrelated with assets like equity and that gives gold a genuine advantage in being recession proof.
Take a serious look at commodities
Commodities are yet to emerge as a genuine asset class in India and hence you need to find ways of allocating money to commodities. Typically, industrial commodities follow a longer down cycle and up cycle and are a lot more predictable. Hence by including commodities it is possible to ride the uptrend, spread the risk of the portfolio and also reduce your exposure to regular asset classes. One can invest in commodities either through commodity stocks or through global commodity funds. In fact, global commodity funds will be the best method of participating in this theme as they represent commodities as an asset class.
The key to creating a recession proof portfolio is three-fold. Get your asset class mix right and build in diversification. Then, adopt a more dynamic approach to asset allocation. Lastly, the phased approach always works best.
Start Investing in 5 mins*
Rs. 20 Flat Per Order | 0% Brokerage
Open Free Demat Account
Mobile No. belongs to
By proceeding, you agree to the T&C.