A Stock Is Trading At A Discount From Its Market Value. What Should You Do?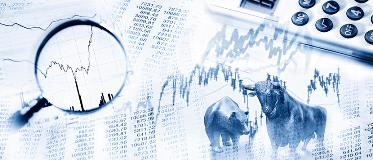 ---

One of the most popular methods of investing in the stock markets is called fundamental investing. In fundamental investing, you estimate the value of the stock by projecting future cash flows based on its current financials and performance. The logic is that a company with stronger cash flows and a greater degree of certainty is more valuable. That is the valuation part. Then you assess the stock price of the company vis-à-vis the fundamental value estimated. If the market price is substantially lower than the value, then it becomes a good buy opportunity.
However, you should always remember that share market trading/investing is a rigorous process because it is not just about stock market tips and share trading tips, but rather your knowledge of the stocks and financial discipline. Your trading account is actually your gateway to equity value creation.
But coming back to the subject of stocks at discount, should you go ahead and buy them. There are 8 key considerations here that need to be factored first.
8 key considerations before investing in stocks available at a discount
Does the stock fit into my overall portfolio plan? This is the first question you need to ask. If your stipulated exposure to equities is 50% and you are already at 60%, then you just should not add more equities to your portfolio. Either you need to give it a skip or you must look to exit other stocks that look overvalued.

How does the stock impact your sectoral exposure? This is another key question that you need to ask yourself. If you already have a 40% exposure to technology stocks and if this undervalued stock is again a technology stock, then you need to be careful. You could risk your portfolio with too much concentration risk.

Are you missing something in the fine print? If the stock is available at a huge discount to its intrinsic value then you need to play the devil's advocate. Why has nobody noticed this stock till now? Is there something you are missing out? You can do channel checks with customers, dealers, and distributors. This will give you important clues.

All good opportunities must be looked at in terms of the overall valuation of the market as a whole. If a particular stock appears to be very attractive in valuation terms and if the Nifty and the Sensex are quoting at 28x P/E, then it is reason to be careful. This is close to peak valuations and your downside risk is a lot higher.

Is the market entering a phase of overall uncertainty? We are not only talking about valuations in this case. We are talking about an emerging period of uncertainty. We saw that in August 2018, when IL&FS was defaulting, bond yields were rising, rupee was weakening, and geopolitical risk was on the rise. That is not the right time to look for value.

The stock you are buying must be looked at not only sectorally but also thematically. The stock could be a realty stock; and with your exposure to realty almost zero, is OK. But you have a problem. Your exposure to banks, NBFCs, and autos is 70% and RBI is likely to hike rates. So rate sensitives like realty are best avoided.

Take a call on what is more important at that point of time: returns or diversification of risk. If the latter is more important, as it should be in most cases, prefer the safety of diversified equity mutual funds. You can get returns above the market mean but with a lower degree of risk. Employ this strategy when you need to focus on risk more.

Look at the stock in terms of overall asset allocation. As an investor, you should always put equities in perspective. If the earnings yield on equity is 4% and the bonds are offering a yield of 8% then it makes sense to shift to bonds. You not only get assured returns, but also you get attractive returns to boot. Take a similar approach to gold too.
A stock available at a discount is not a straightforward invitation to jump in and buy. You need to first scratch the surface and be clear that the stock is really worth the while. Above all, put things in perspective and look at the stock in terms of your asset allocation and your overall financial plan. That is the best way to go about your investment decision.
Start Investing in 5 mins*
Rs. 20 Flat Per Order | 0% Brokerage
Open Free Demat Account
Account belongs to
By proceeding, you agree to the T&C.