Bajaj Finance and Bajaj Finserv: Revenue, profit and stock performance comparison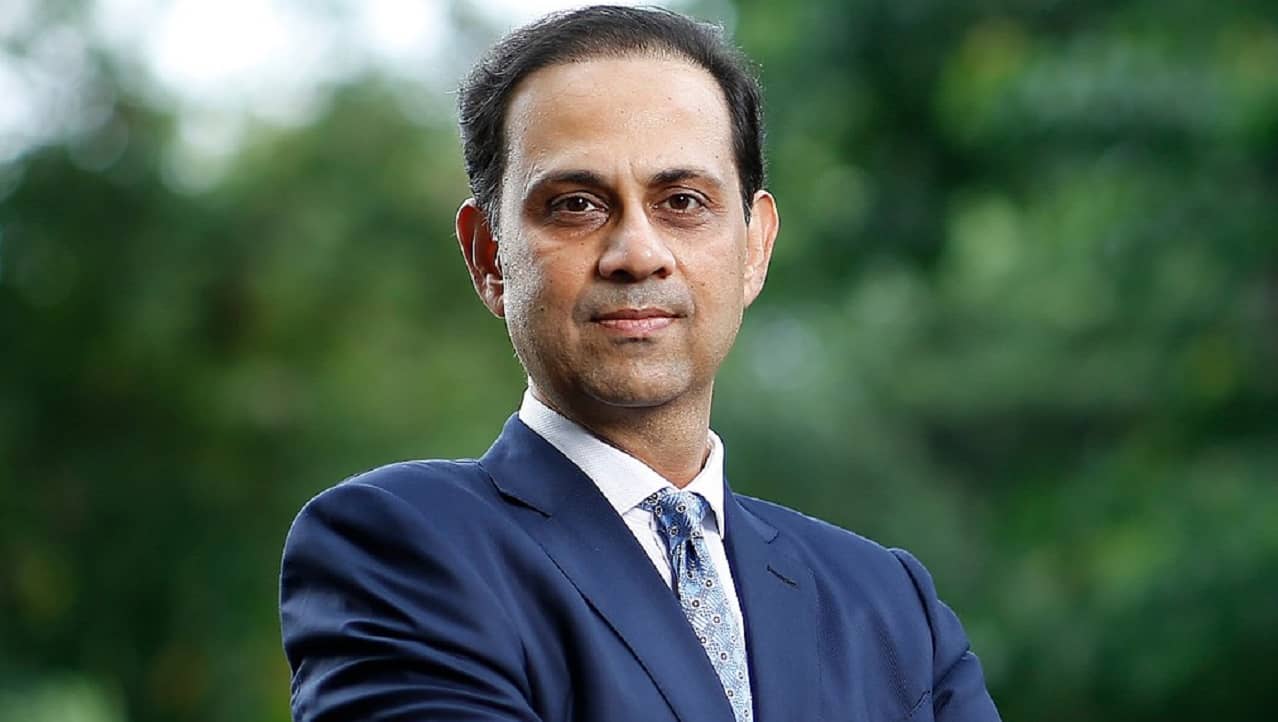 ---

Bajaj Finance Ltd and Bajaj Finserv Ltd are both well-established names in the financial services sector. Bajaj Finance is, in fact, a subsidiary of Bajaj Finserv. Both non-banking finance companies are listed on the Indian stock markets and are part of the benchmark BSE Sensex and the NSE Nifty 50 indices.
Many NBFCs accept deposits from public while some do not. Regardless, all NBFCs provide credit and play an important role in channelizing scarce financial resources towards the creation of wealth. They have played a crucial role in providing loans and finance to various sectors of the economy, including agriculture, infrastructure, and small and medium-sized enterprises (SMEs).
Like many other NBFCs, the Bajaj twins also have performed an important role in today's financial services sector over the years. Both companies have been crucial in facilitating greater access to formal financing and encouraging inclusive growth. While they do perform roles similar to traditional banks, they do not have a banking licence.
So, how are the two NBFCs—Bajaj Finance and Bajaj Finserv—different from each other?
Bajaj Finserv
Headquartered in Pune, Bajaj Finserv, is a non-banking financial services company focused on lending, asset management, wealth management, and insurance. Apart from financial services, it is also active in wind energy generation with an installed capacity of 65.2 MW.
The company holds a 52.49% stake in Bajaj Finance and a 74% stake each in Bajaj Allianz General Insurance Company Ltd and Bajaj Allianz Life Insurance Company Ltd.
Bajaj Finserv also owns an 80.13% stake in Bajaj Finserv Direct Ltd, which is a diversified financial services and e-commerce open architecture marketplace for loans, cards, insurance, investments, payments, and lifestyle products. 
Its wholly-owned subsidiaries include Bajaj Finserv Health Ltd., Bajaj Finserv Ventures Ltd, Bajaj Finserv Asset Management Ltd, and Bajaj Finserv Mutual Fund Trustee Ltd.
Bajaj Finance
Bajaj Finance is a subsidiary of Bajaj Finserv and is the lending and investment arm of the group. Its lending business is spread out over the consumer, payments, rural, SME, commercial, and mortgage sectors.
It was originally incorporated as Bajaj Auto Finance Ltd in March 1987, as a non-banking financial company primarily focused on providing loans to buyers of two-wheelers and three-wheelers. It gradually diversified into other areas of lending and in 2010 changed its name to Bajaj Finance Ltd.
For its mortgage business, Bajaj Finance works through a 100% subsidiary called Bajaj Housing Finance Ltd (BHFL), which is recognised as a housing finance company by the National Housing Bank (NHB). 
It also has a wholly-owned subsidiary named Bajaj Financial Securities, which offers capital market solutions to corporates, high-net worth individuals, and families.
Bajaj Finserv revenue sources and growth
Bajaj Finserv is the financial services arm of Bajaj Holdings and, therefore, has a large and diversified pool for earning revenue. In contrast to Bajaj Finance, it offers services in the areas of asset management, wealth management, and insurance.
The company's retail financing vertical mainly offers credit facilities to customers and is the largest source of revenue for the company.
For its life insurance business, Bajaj Finserv has a joint venture with the German multinational Allianz SE since 2001. The joint venture, named Bajaj Allianz Insurance, offers products in the life insurance domain relating to financial planning and security.
The company has another joint venture with Allianz SE for general insurance.  Bajaj Allianz General Insurance offers products in general insurance, which covers all other insurances except life insurance like motor, fire, travel, and health, among others.
Bajaj Finserv also owns and operates 138 windmills with a capacity of 65.2 MW.
Bajaj Finance revenue sources and growth
Bajaj Finance's personal finance or consumer lending segment, which offers credit to consumers for personal and or household uses, is the largest contributor to its revenue. It provides loans for the purchase of homes, automobiles, consumer durables, and lifestyle finance, among others.
Bajaj Finance's SME lending business offers credit to small and medium enterprises without collateral and at low-interest rates. Through its rural lending section, the company offers a line of credit specifically for farmers in the agriculture sector.
As part of its commercial lending business, the company offers loans for short-term for working capital needs.
Profitability
Here's how Bajaj Finserv's and Bajaj Finance's consolidated net profit compares over the last five years.
Earnings Per Share (EPS)
Here's how Bajaj Finserv's and Bajaj Finance's consolidated earnings per share compare over the last five years
Share price movement
Even though Bajaj Finance is a subsidiary of Bajaj Finserv, it has a higher market capitalisation than its parent company. While Bajaj Finserv has a current market capitalisation of Rs 240,292 crore, Bajaj Finance is valued around Rs 436,455 crore.
Shares of both companies have bounced back strongly from the lows of early 2020 when the coronavirus pandemic first hit the world, roiling economies and stock markets globally.
Conclusion
Given that Bajaj Finserv is the parent company of Bajaj Finance, its pool of operations is bigger. Therefore, its revenue is also larger. However, Bajaj Finance has shown solid performance both in its operations and financials.
With a number of diverse businesses under its belt, the performance of Bajaj Finserv is dependent on the performance of its subsidiaries, which may be a hindrance at times for it.
Having said that, this also gives it the advantage of not being dependent on one business, and in case of issues with any one business, the impact can be mitigated by other businesses.
It must be noted, however, that Bajaj Finance has a faster growth rate and with the expanding potential for the lending sector in the country it is expected to fare better in the future.
Start Investing in 5 mins*
Rs. 20 Flat Per Order | 0% Brokerage
Open Free Demat Account
Account belongs to
By proceeding, you agree to the T&C.