Best Cybersecurity Stocks in India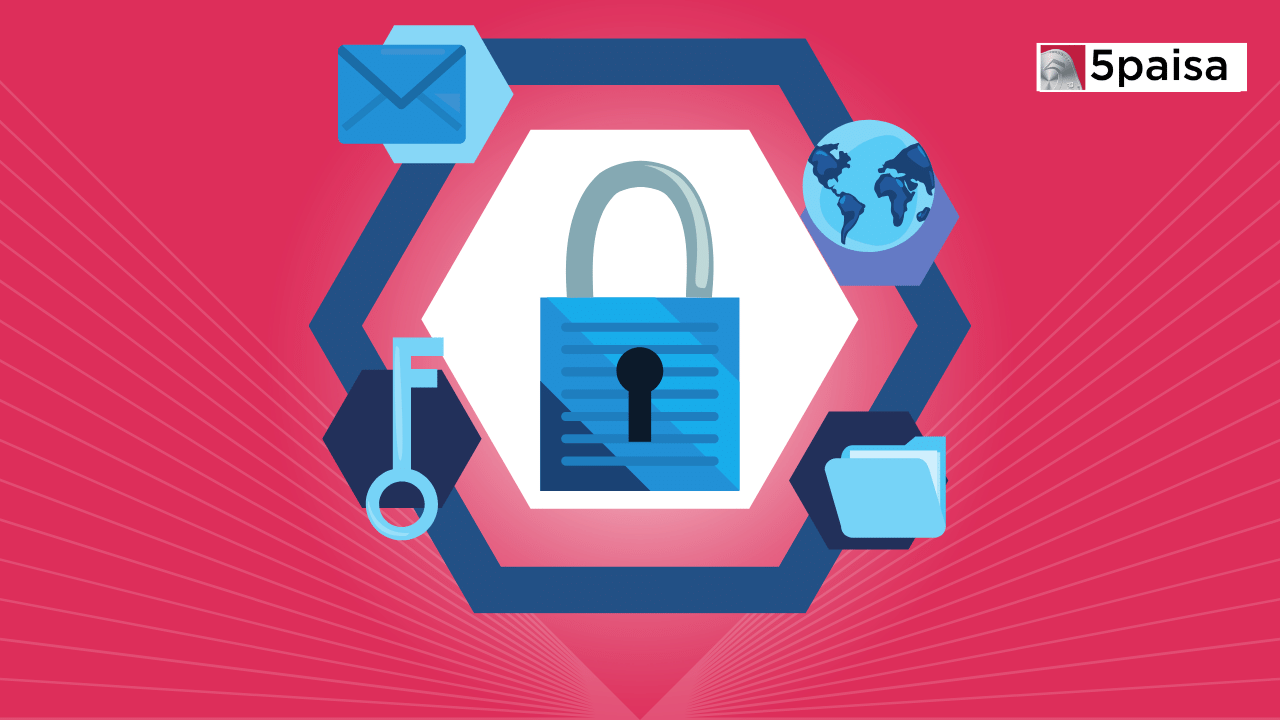 ---

Best Cybersecurity stocks have emerged as a top priority for individuals, organizations, and governments in an increasingly digital world. The hazards linked with cyberattacks, data breaches, and other online threats are increasing as technology progresses. As a result, there is a growing demand for comprehensive cybersecurity solutions, which is propelling the cybersecurity industry forward. Several companies in India have positioned themselves as cybersecurity pioneers, offering various products and services meant to protect digital assets and sensitive information.
The Indian cybersecurity market offers various investment opportunities, from established organizations with a solid track record to emerging firms at the forefront of technical breakthroughs. This article highlights some of India's greatest cybersecurity stocks, highlighting their performance, strengths, and contributions to its digital security landscape. As people's reliance on technology grows, investing in cybersecurity firms could provide a promising avenue for financial gain and digital security.
What are the Best Cybersecurity Stocks?
Best cybersecurity stocks are publicly traded. They excel at offering creative and effective solutions to tackle the escalating concerns of cyberattacks and data breaches. These businesses have a verified track record of protecting digital assets, good financial success, and a competitive advantage in the cybersecurity business. Cutting-edge technologies back the top cybersecurity stocks, a devoted team of specialists, and a wide range of goods and products developed to safeguard sensitive data for corporations, governments, and individuals. Investing in these stocks may provide prospects for growth as cybersecurity remains a vital focus in today's interconnected society.
Overview of Best Cybersecurity Stocks
1. Palo Alto Networks, Inc. (PANW)
Palo Alto Networks, Inc. (PANW) is a well-known cybersecurity firm best recognized for its innovative firewall solutions and cloud security services. It provides a variety of cyber-security technologies, including next-generation firewalls, threat intelligence, and cloud security. PANW stock is traded on various markets and is regarded as a leading participant in the cybersecurity industry.
2. CrowdStrike Holdings, Inc. (CRWD)
CrowdStrike Holdings, Inc. (CRWD) is a well-known cybersecurity firm focusing on endpoint protection and threat intelligence. To fight against sophisticated cyber threats, its revolutionary cloud-based technology employs artificial intelligence and machine learning. CRWD stock is well-known for its rapid growth and is an important player in the expanding field of cybersecurity solutions.
3. CyberArk Software Ltd. (CYBR)
CyberArk Software Ltd. (CYBR) is a well-known cybersecurity firm specializing in privileged access management. It offers solutions for safeguarding privileged accounts and credentials to protect organizations from insider threats and cyberattacks. CYBR provides various solutions and services to protect sensitive data and maintain compliance with security regulations. 
4. Fortinet, Inc. (FTNT)
Fortinet, Inc. (FTNT) is a well-known cybersecurity company with comprehensive network security solutions. FTNT protects organizations from cyber risks by providing firewalls, virtual private networks (VPNs), and intrusion prevention systems. FTNT stock is known for its dedication to protecting digital assets in an increasingly linked environment.
5. Check Point Software Technologies Ltd. (CHKP)
Check Point Software Technologies Limited is one of the best cybersecurity firms that offers a variety of security solutions to businesses and organizations. CHKP provides advanced threat prevention, intrusion detection, and firewall solutions focusing on network, cloud, and mobile security. CHKP stock is well-known for its contributions to improving digital security landscapes.
6. Zscaler, Inc. (ZS)
Zscaler, Inc. (ZS) is a prominent cloud security firm that provides unique digital operations security solutions. Its cloud-native platform secures access and protects against threats, allowing organizations to connect and communicate safely across networks. With its zero-trust approach, ZS focuses on altering established security methods, enabling secure access regardless of user location. 
7. Qualys, Inc. (QLYS)
Qualys, Inc. (QLYS) is a well-known cybersecurity firm focusing on cloud-based security and compliance solutions. It enables businesses to examine, monitor, and defend their IT infrastructure and applications against cyber threats and vulnerabilities. QLYS offers a full range of services, including vulnerability management, web application security, and compliance monitoring. 
8. Proofpoint, Inc. (PFPT)
Proofpoint, Inc. (PFPT) is a well-known cybersecurity firm specializing in advanced email security and cyber threat defense. Through its cloud-based platform, it specializes in protecting organizations from phishing assaults, malware, and data leaks. PFPT provides solutions that assist businesses in defending their important communication channels and sensitive data, making it a key participant in email security. 
9. Varonis Systems, Inc. (VRNS)
Varonis Systems, Inc. (VRNS) is a well-known cybersecurity firm focusing on data security and analytics. It provides solutions for safeguarding sensitive data, detecting insider risks, and managing data access permissions. Varonis plays a critical role in protecting sensitive information from unauthorized access and breaches by addressing data-centric security concerns, making it a vital participant in the cybersecurity environment.
10. FireEye, Inc. (FEYE)
FireEye, Inc. (FEYE) is a well-known cybersecurity firm that focuses on threat intelligence and cybersecurity solutions. It provides various services to safeguard organizations from persistent, advanced threats, spyware, and cyberattacks. Because of its cutting-edge technologies and skill in analyzing cyber risks, FEYE is a reliable partner for organizations looking for strong security measures. 
Performance List of Top 10 Best Cybersecurity Stocks to Invest
The performance factors for the best cybersecurity stocks to invest in are:
| | | | | | | | | | |
| --- | --- | --- | --- | --- | --- | --- | --- | --- | --- |
| Stock | 52-Week Range | Market Cap (in cr.) | P/E | Volume | ROE | EPS | Net Profit Margin | Debt to Equity | Current Ratio |
| Palo Alto Networks | 132.22 - 258.88 | 7,168.6 crores | 186.29 | 6,399,330 | 60.97% | 1.25 | 6.38% | 129.87% | N/A |
| CrowdStrike | 92.25 - 203.67 | 3,526.2 crores | N/A | 3,776,969 | -11.00% | -0.67 | -6.18% | 48.60% | 1.78 |
| CyberArk | 113.19 - 169.34 | 642.5 crores | N/A | 371,974 | -17.12% | -2.84 | -17.55% | 82.50% | 2.25 |
| Fortinet | 42.61 - 81.24 | 4,584.0 crores | 43.24 | 6,404,724 | N/A | 1.35 | 21.24% | 331.35% | 1.39 |
| Check Point | 107.54 - 135.93 | 1,550.5 crores | 19.18 | 916,579 | 28.71% | 6.91 | 35.43% | 0.73% | 1.17 |
| Zscaler | 84.93 - 194.21 | 2,057.1 crores | N/A | 2,463,883 | -47.55% | -1.92 | -18.20% | 202.03% | 1.96 |
| Qualys | 101.10 - 162.36 | 539.9 crores | 45.67 | 322,730 | 35.76% | 3.22 | 22.98% | 12.54% | 1.38 |
| Proofpoint | 170.46 - 175.99 | 170.46 - 175.99 | N/A | 898,172 | N/A | -2.88 | N/A | 334.17% | 1.95 |
| Varonis | 15.61 - 32.55 | 326.9 crores | N/A | 822,003 | -23.36% | -1.07 | -23.83% | -23.83% | 3.55 |
| FireEye | N/A | 413.0 crores | -19.9 | 2,607,241 | N/A | -0.29 | N/A | N/A | N/A |
Who Should Invest in the Best Cybersecurity Stocks?
Investing in the finest cybersecurity stocks makes sense for many people and businesses. Tech-savvy investors looking for exposure to a rapidly growing industry can gain valuable opportunities and potential profits by investing in the best cybersecurity stocks. Furthermore, investors concerned about the increasing frequency and sophistication of cyber threats can find solace in these stocks, which invest in companies that protect digital assets. Businesses, governments, and organizations looking to secure their digital infrastructure can benefit from these investments. Finally, long-term investors seeking future development in an ever-connected world should explore cybersecurity companies to diversify their portfolio while aligning with the security imperatives of the digital age.
Benefits of Investing in the Best Cybersecurity Stocks
Investing in the finest cybersecurity stocks provides several attractive advantages:
● Rising Requirement: As cyber-attacks get more sophisticated, the requirement for strong cybersecurity solutions grows, resulting in a steady demand for these stocks.
● Long-Term Growth Potential: The digital transition is continuous, indicating that the cybersecurity sector has long-term growth potential.
● Innovation: Cybersecurity firms are at the cutting edge of technological breakthroughs, providing access to cutting-edge innovations in threat detection, AI-driven security, and data protection.
● Diversification: Including cybersecurity stocks in your portfolio diversifies your investments, potentially lowering risk by not relying on a single sector.
● Global Relevance: Because cyber dangers have no geographical boundaries, cybersecurity stocks are appealing to investors looking for exposure to an internationally relevant business.
● M&A Potential: The industry is ready for mergers and acquisitions, which might increase stock prices as companies consolidate to bolster their security offerings.
● Regulatory Compliance: As data privacy requirements become more stringent, businesses must invest in cybersecurity, increasing demand for related solutions.
Things to Consider Before Investing in the Best Cybersecurity Stocks
Investing in the finest cybersecurity stocks necessitates a careful evaluation of several variables. As digital dangers evolve, assess the industry's growth potential. Examine a company's financial performance by examining past statistics, sales patterns, and profitability. A commitment to innovation and technology adoption is required to combat dynamic cyber dangers. To comprehend a company's market position and response to industry demands, evaluate the competitive landscape. Keep up to date on evolving regulations and their implications for operations. Watch for new cybersecurity trends and the company's response capacity. Investigate financial measures and metrics such as P/E ratios and debt levels. Strategic decision-making requires leadership expertise. Expect market volatility, which is frequently precipitated by cyber events. To effectively traverse the volatile cybersecurity business, align your investment horizon with the company's growth strategy.
How to Invest in the Best Cybersecurity Stocks?
Here's how to invest in the best cybersecurity stocks to buy, step by step:
Step 1: Before delving in, research and educate on the cybersecurity sector, its trends, and the important players. Choose a trustworthy online brokerage platform that provides access to Indian and international stock markets.
Step 2: Create an account, verify it, and fund it with the specified investment amount. Use financial news sites or stock screeners to identify top-performing cybersecurity stocks.
Step 3: Determine your risk tolerance and determine an investing budget. To distribute risk across different stocks, use a diverse portfolio.
Step 4: Place buy orders for selected cybersecurity equities using your brokerage platform. Monitor and manage your investments by staying up to speed on company performance and industry news.
Conclusion
Investing in the best cybersecurity stocks in India is a prudent choice in an era defined by digital growth. These businesses handle growing cyber concerns and provide prospective growth prospects. By securing data and investments, they emphasize the symbiotic relationship between security and wealth.
Frequently Asked Questions
Is it safe to invest in the best cybersecurity stocks?
The best cybersecurity stocks to invest in are often risk-free due to the sector's increasing importance and demand for digital security. However, as with any investment, it contains inherent dangers and necessitates extensive research and awareness of market dynamics before making sound judgments.
Is it worth investing in the best cybersecurity stocks in 2023?
Investing in the best cybersecurity stocks in 2023 has significant value due to the ongoing digital revolution and the persistent rise in cyber risks. These equities offer development prospects as organizations prioritize cybersecurity, correlating with the increased requirement for comprehensive protection in an increasingly linked world.
How much should I invest in the best cybersecurity stocks?
Your financial objectives, risk tolerance, and total portfolio diversity determine the amount you should put into the top cybersecurity stocks. Consider your investing strategy and assign a part corresponding to your financial circumstances, considering the cybersecurity sector's potential for growth and accompanying dangers.
Who is the market leader in the cybersecurity sector?
Palo Alto Networks is largely regarded as a cybersecurity market leader. Due to its unique firewall solutions and comprehensive security offerings, the company has established itself as a prominent participant in securing digital assets against increasing cyber threats.
Start Investing in 5 mins*
Rs. 20 Flat Per Order | 0% Brokerage
Disclaimer
Investment/Trading in securities Market is subject to market risk, past performance is not a guarantee of future performance. The risk of loss in trading and investment in Securities markets including Equites and Derivatives can be substantial.
Open Free Demat Account
Mobile No. belongs to
By proceeding, you agree to the T&C.