Best Mutual Fund Apps in India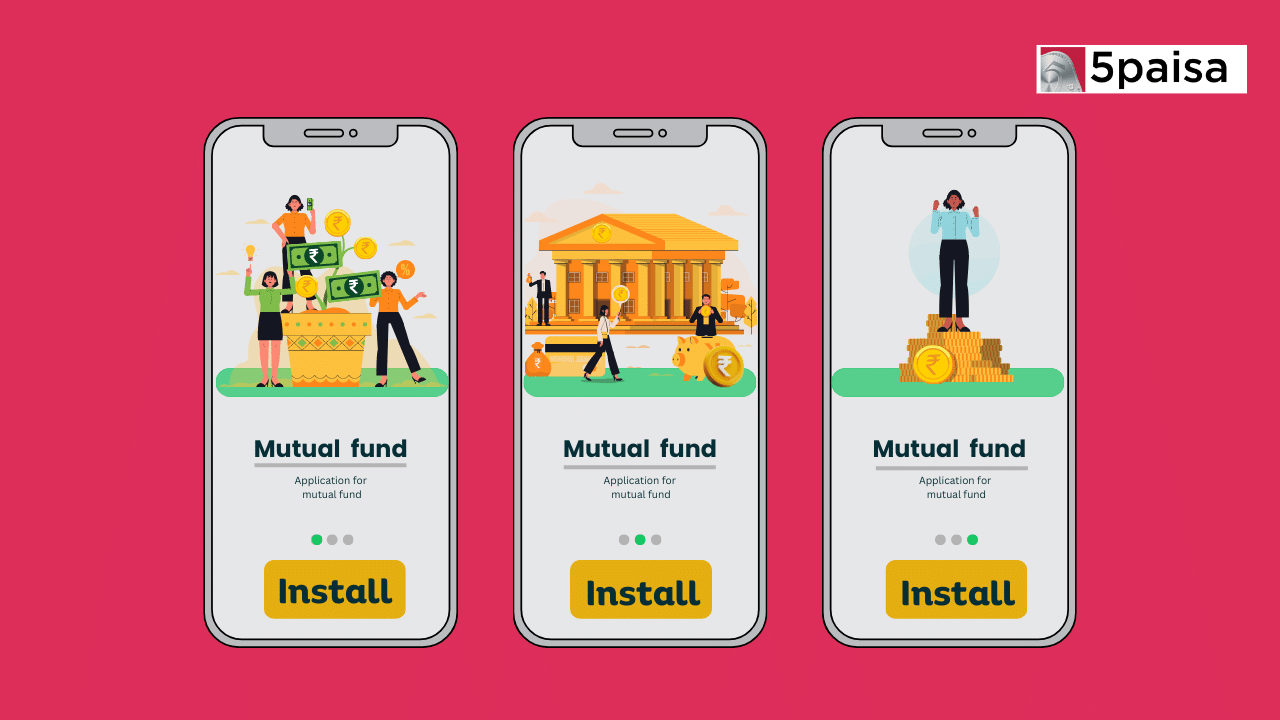 ---

A mutual fund is managed by a professional fund manager who invests a pool of capital, collected from different investors, to generate profit across a range of assets, including shares, debt, gold, and other instruments. Each investor receives a portion of the profit from these investments based on their individual investment share.
An investor can profit from mutual funds by either an increase in the net asset value or through dividend income.
Companies that are licensed to set up mutual funds create Asset Management Companies (AMCs), or fund houses, to collect and pool in the money from investors.
Investing in mutual funds has now become extremely easy as a number of options are available at one's fingertips with some top-quality apps in India. Depending on one's specific requirements one can choose an app to invest in schemes that suit them best.
What is the best mutual fund app?
As one will invest their hard-earned funds, they must ensure that the best mutual fund app is secure, simple to use, and reasonably priced. The best mutual fund apps strive to cater to all of the investor's needs in a single platform and help them set and reach their financial goals.
Finding the best app for mutual fund investment may be challenging with the availability of a number of such apps. Listed below are some of the best mutual fund apps in India:
5Paisa App
The 5paisa App is a one-stop app catering to all the investment needs of an individual on the go including stock market trading, derivatives, commodities, mutual funds, and IPOs. It caters to the mutual fund needs of all classes of investors right from a seasoned trader to a beginner.
Zerodha
Another well-known mutual fund investment app is Zerodha's Coin app. All investments on Coin are in direct plans of mutual funds. As mutual funds on Coin are held in demat mode, one can get a single portfolio of all their investments in mutual funds, ETFs, stocks, and bonds.
Groww
Groww is a user-friendly mutual fund investment app that allows users to pick their investment choice according to their specific financial needs and goals. It has a single dashboard for an investor to track all their investments in a convenient manner.
Paytm Money
Paytm is primarily known for its digital payments with a very wide reach for day-to-day financial transactions and shopping needs. Paytm now also has an investment-specific app called Paytm Money, which allows users access to various mutual fund schemes and to create a personal financial portfolio. Paytm Money offers fund schemes that are rated by reputed agencies, allowing the investor to compare the fund performances along with the portfolio insights.
Kuvera
Another fantastic tool for investing in mutual funds is Kuvera. You can easily establish an account on Kuvera in a few steps thanks to its distinctive and straightforward user experience. One can manage joint family accounts, build their own financial portfolio, and monitor their investments. It also enables you to assess financial goals and assess one's progress, along with suggestions for trending mutual funds.
Factors to Consider When Choosing the Best Mutual Fund App
Good user interface: The mutual fund app you intend to install should have a user-friendly interface with separate sections for each option, regardless of your level of experience as an investor or trader.
Charges or fees: Check to see if the app charges the user transaction fees or commissions in exchange for placing orders for mutual funds.
Mutual fund options: One must make sure the app offers a wide selection of mutual funds, especially the ones they are keen on investing in.
Allows shifting of mutual funds: It is important to be aware of the terms of switching to another mutual funds app, to protect oneself from any loss.
Why 5paisa App is Considered Among the Best Mutual Fund Apps
One can easily invest in mutual funds through the 5paisa App. The mobile trading and investment app allows 5paisa customers to trade on the Indian stock exchanges such as BSE, National Stock Exchange, and MCX. The app makes trading easy with its features like live market quotes, advanced charts, multi-asset watchlist, single-click order placements, and auto investor.
The 5paisa app is available for free to all customers and has all the key features needed to trade on a mobile phone. It is an easy, intuitive, fast, secure, and powerful trading app.
Ease of Use: It is not necessary to open a Demat account to buy mutual funds. One can download the 5paisa App and open a mutual funds account. However, on 5paisa App after opening a demat account one can trade in stocks as well as invest in mutual funds.
Zero commission: The 5paisa trading app offers zero commission on mutual funds, making it one of the most cost-effective ways to invest in mutual funds in the stock market. The brokerage or order fee for online trading in stocks is only Rs 20 and Rs 10 for special packs.
Single touch login by fingerprint: The app offers a single-touch login via fingerprint of a Face ID once the device has been bound. This allows ease of not having to remember passwords and pin numbers.
Customizable watchlist and ticker: With this app, one can keep all the stocks and contracts to observe and wait for the right time. It allows the investor to observe six stocks and indices at all times using Ticker.
Multilingual support: In case of any help is required or to report an issue, the app provides support in eight languages—English, Hindi, Marathi, Gujarati, Bengali, Kannada, Tamil, and Telugu.
How to invest in Best Mutual Funds using 5paisa App?
To invest through the 5paisa App, one must do the following steps:
Step 1: Begin with downloading the application via App Store/Play Store on your smartphone
Step 2: Log in to the application by creating an account
Step 3: Get your KYC done
Step 4: Once you are done with the logging in and registering yourself on the application, you can check the available funds and track their performance
Step 5: After choosing the fund, you can start investing,
Conclusion
Mutual fund investments can significantly boost wealth and assist in achieving one's financial goals. An investor can diversify their portfolio and perhaps earn higher returns with the help of suggestions and data provided by an investment app than they would by investing on their own.
Mutual fund investments can now be done at the touch of a keypad on one's phone with the availability of mutual fund apps. In order to draw in more users, various mutual fund applications each provide distinctive personalised features. However, in addition to the ease of use of the mutual fund app, investors should be sure to examine transaction safety when choosing an app for mutual fund investments.
Frequently Asked Questions
Is it safe to invest through mutual fund apps?
How do I withdraw money from my mutual fund app?
How do I transfer money from my mutual fund to my bank account?
Can I withdraw my mutual funds without penalty?
Start Investing in 5 mins*
Rs. 20 Flat Per Order | 0% Brokerage
Open Free Demat Account
Account belongs to
By proceeding, you agree to the T&C.