Best Ways to Invest in Gold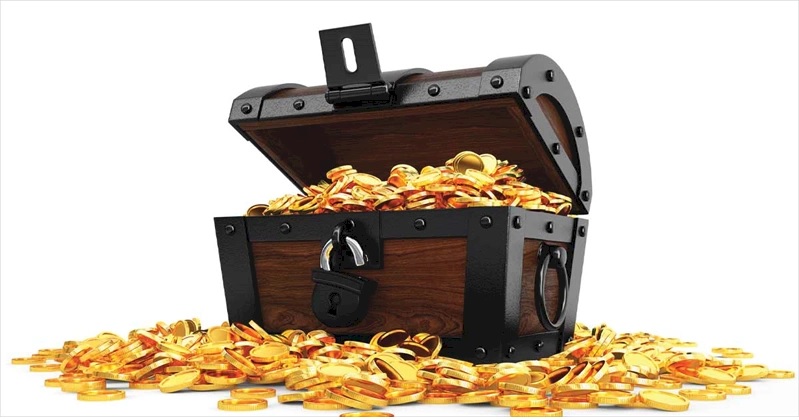 ---

Gold has always held a special place in Indian culture and history, and is often seen as a symbol of wealth and prosperity. It is no surprise then that India is one of the largest consumers of gold in the world. While gold is often viewed as a valuable asset to be worn as jewellery or gifted on auspicious occasions, it can also be a smart investment option for those looking to diversify their portfolio and protect their wealth.
In this article, we will explore the best ways to invest in gold, and provide insights into why you should invest in gold, the benefits of investing in gold, the key risks of investing in gold, the costs of various gold investment options and their respective tax treatments. Whether you are a seasoned investor or just starting out, this guide will help you make informed decisions about investing in this precious metal.
Why Should You Invest in Gold? 
Whether as a decorative item, a tool for investment, or both, gold has long been a component of our portfolio and is often held in physical form in our lockers. Gold returned around 10.74% in the last three years, while it returned approximately 13.31% in 2022. Despite its amazing years, gold is recognised for its capacity to remain dormant for extended periods of time.
 For the last 59 years, the compound annual growth rate (CAGR) of gold prices has been about 12.28%, suggesting that it can help you hedge against inflation. As a result, it is preferable to invest in gold to protect against inflation. Also, this will give some protection during stock market volatility. Yet, because there are several ways to invest in gold, this article serves as a guide to determining the best ways to invest in gold.
7 Ways to Invest in Gold
Jewellery
Investment in gold jewellery in India is a popular way to store wealth and protect against inflation. However, there are a few things to keep in mind before investing in gold jewellery. It is important to buy gold jewellery of good quality, which means it should be 22 karats or higher. This ensures that the jewellery has a higher percentage of pure gold, which is important for its value. Moreover, one needs to pay to make charges, which can range from 6% to 14%. This is the cost of making the jewellery and is an additional expense to the actual cost of gold. Gold jewellery needs to be stored safely and securely. This can be a challenge as gold jewellery is easily stolen. Overall, investing in gold jewellery can be a good way to store wealth, but it is important that you are aware of the potential risks involved.
Solid Gold 
Solid gold investments in India are considered a reliable and lucrative option for investors. In recent years, there has been an increase in demand for solid gold investments in the form of biscuits, bars, and coins. In India, solid gold investments can be made in various forms. One of the most popular options is gold biscuits, which are available in different denominations, ranging from 1 gram to 100 grams. These biscuits are usually sold by banks and jewellers, and their purity is guaranteed by the Bureau of Indian Standards (BIS). Gold bars are available in various sizes, ranging from 1 gram to 1 kilogram, and their purity is guaranteed by the refinery that produces them and are usually sold by banks and authorized dealers. Gold coins are available in different sizes and denominations, ranging from 1 gram to 50 grams, and are usually sold by banks and jewellers. Gold coins are a popular choice for gifting and are often bought during festivals and special occasions.
Gold Schemes
There are several gold saving schemes available for investors offered by various banks, jewellers, and financial institutions, providing a convenient way for investors to invest in gold without physically owning it. Here are some of the popular gold schemes in India:
Gold Savings Account: Some banks offer Gold Savings Accounts, which allow investors to invest in gold without owning physical gold. Investors can buy and sell gold through these accounts, and the gold is held in a Demat account. The price of gold is linked to the market price, and investors can also earn interest on their investment.
Gold Deposit Scheme: Banks also offer Gold Deposit Schemes, where investors can deposit their physical gold and earn interest on it. The deposited gold is tested for purity and stored in a secure vault. The interest rate offered on these schemes varies depending on the tenure of the deposit.
Gold Monetization Scheme: The Gold Monetization Scheme is a government-backed scheme that allows investors to deposit their physical gold and earn interest on it. The deposited gold is then used by the government for various purposes. The scheme offers interest rates ranging from 2.25% to 2.5% per annum depending on the tenure of the deposit.
Digital Gold
Digital gold in India refers to a form of investment in which individuals can purchase and own small amounts of physical gold, but through a digital platform. Digital gold is gaining popularity in India due to its convenience and affordability, as well as the cultural significance of gold as a symbol of wealth and prosperity. Several digital platforms in India offer the option to purchase and own digital gold. These platforms allow users to buy and sell gold in small denominations, as little as one rupee, at market-linked prices. The process of buying digital gold is relatively simple. Users can download the app of their preferred platform and complete a one-time registration process, which usually involves verifying their identity and linking their bank account. Once registered, users can choose to purchase digital gold and make payments through their linked bank accounts or digital wallets. 
Sovereign Gold Bonds  
Sovereign Gold Bonds (SGBs) are a financial instrument issued by the Government of India that allows investors to invest in gold in a digital form. It is a form of investment where the government issues bonds that are backed by physical gold. These bonds are denominated in grams of gold, and the price of the bonds is linked to the prevailing market price of gold. By investing in SGBs, investors can earn returns that are linked to the price of gold and also receive interest on their investments. SGBs are issued in dematerialised form and can be traded on stock exchanges, making them easily accessible to investors. SGBs have a tenure of eight years, but investors have the option to exit after five years. The interest on SGBs is paid semi-annually at the rate of 2.5% per annum on the initial investment amount. The interest is taxable, but there is no tax on the capital gains made at the time of redemption.
Gold ETF
Gold ETFs (Exchange Traded Funds) are financial instruments that allow investors to invest in gold without the need for physical ownership of the metal. It is a type of investment fund that tracks the price of gold and is traded on stock exchanges like any other stock. Gold ETFs offer investors an easy and convenient way to invest in gold, as they can be bought and sold like any other stock. Gold ETFs are designed to track the price of gold, and their value is based on the current market price of gold. This means that when the price of gold goes up, the value of the Gold ETF also increases, and vice versa. Gold ETFs are also backed by physical gold, which is held in a secure vault by the fund's custodian.
Final Thoughts
In conclusion, there are various ways to invest in gold in India, and the best option depends on individual preferences and investment goals. For those who want to invest in physical gold, buying gold jewellery, coins, or bars is an option. However, this comes with the risk of storage and safety. Gold ETFs and gold mutual funds are good options for those who prefer paper investments as they provide convenience and liquidity. Gold savings schemes offered by banks and jewellers provide a disciplined way to invest in gold regularly, and digital gold platforms offer the convenience of buying gold in small amounts. It is essential to research and understands the investment option before investing in gold to make an informed decision.
Start Investing in 5 mins*
Rs. 20 Flat Per Order | 0% Brokerage
Disclaimer
Investment/Trading in securities Market is subject to market risk, past performance is not a guarantee of future performance. The risk of loss in trading and investment in Securities markets including Equites and Derivatives can be substantial. Also, The
Open Free Demat Account
Mobile No. belongs to
By proceeding, you agree to the T&C.