Decoding Adani Group's hostile takeover bid for NDTV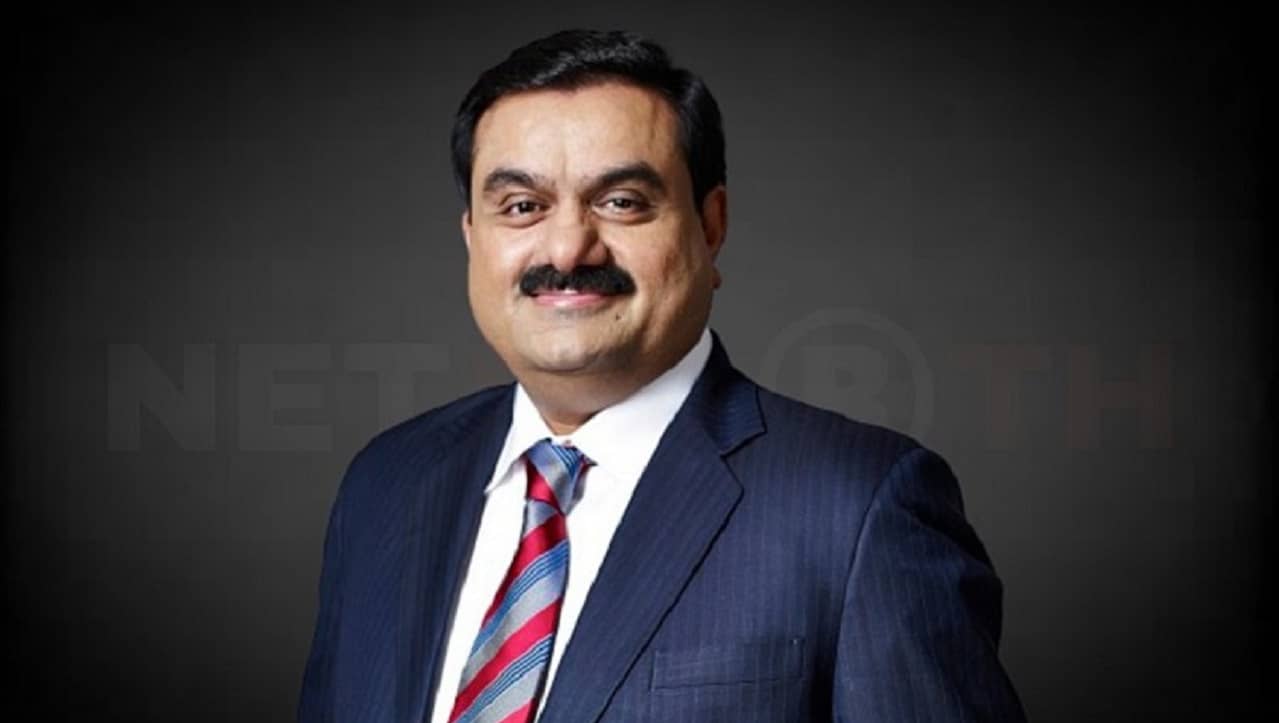 ---

Billionaire Gautam Adani has been on a buying spree—from airports to cement companies to power plants—he is literally throwing billions of dollars in borrowed money at everything that is on the block. And everything that's not.
Asia's richest man has now launched a hostile bid to take over Radhika Roy and Prannoy Roy's New Delhi Television (NDTV), which has been in a tough spot financially for a better part of the last decade. 
The Adani Group on Tuesday said in a stock-exchange filing that it was launching an open offer for a 26% stake in NDTV after it had indirectly acquired a 29% stake in the TV news broadcaster by buying a company that had loaned money to NDTV and then exercising a right to convert outstanding warrants into equity.
This effectively means that the Roys, the husband-and-wife duo who have been synonymous with revolutionising election coverage in India, will lose nearly half the 61% shareholding they currently have in the company. And if Adani's open offer succeeds, it will mean that more than 55% of the company will be controlled by its media subsidiary AMG Media Networks Ltd and Adani Enterprises Ltd.
When that happens, the Roys will lose control over the media house they created nearly three decades back. NDTV was one of India's first private news networks that began life in 1988 just years before India started liberalising its economy and allowed private news and entertainment broadcasters to compete against the government-owned Doordarshan and All India Radio.
Not a surprise
To be fair though, the fact that the Roys are effectively being ousted from their own company is not much of a surprise. The writing had been on the wall for more than a decade now.
The surprising thing is how Adani made a stunning entry into this story, when NDTV had actually been bailed out by a company linked to Mukesh Ambani's Reliance Industries Ltd.   
This is not to say that there were no rumours of Adani acquiring NDTV. Such talk has been in the air for more than a year now, but the Roys had dismissed the likelihood of any such thing happening.
On August 22, just a day before Adani made the takeover bid, NDTV sent a statement to the stock exchanges. It said that in response to a journalist's request for comment on whether the NDTV's founders were selling their stake held through RRPR Holding Pvt. Ltd, they responded that it was "a baseless rumour".
NDTV also said that Radhika and Prannoy Roy were "not in discussions now, nor have been, with any entity for a change in ownership or a divestment of their stake in NDTV. They individually and through their company, RRPR Holding Private Limited, continue to hold 61.45% of the total paid-up share capital of NDTV."
NDTV now says that the change of ownership was done without consultation. However, if the facts on paper are anything to go by, none may have been needed in the first place.
The backstory
At the centre of the deal is a shell company called Vishvapradhan Commercial Private Limited, or VCPL. It is this company that Adani has acquired to indirectly gain control of about a 29% stake in NDTV.
According to a Newslaundry report, VCPL has had no assets in its 14 years of existence, apart from some debentures of RRPR Holding.
In 2009, Radhika and Prannoy Roy reportedly took a loan of Rs 403.85 crore on behalf of RRPR from VCPL, granting it rights to 99.99% shares of RRPR if it wished.
Suparna Singh, president of NDTV Group, confirmed as much in a memo to the staff. "VCPL has acquired RRPR, which is a company owned by Radhika and Prannoy; it has 29% of NDTV. This acquisition was made without their consent or without any sort of notice. It rests on a loan agreement dating back to 2009-10. Radhika and Prannoy continue to hold 32% of NDTV."
The company, she added, was "in the process of evaluating the next steps, many of which involve regulatory and legal processes".
The VCPL loan to RRPR, as reported earlier, had interestingly come from subsidiaries of Mukesh Ambani's Reliance Industries through a chain of transactions, which effectively meant that Reliance had considerable influence over RRPR.
News reports say that the money VCPL gave to RRPR was loaned through Shinano Retail, a wholly owned subsidiary of Reliance. In 2012, Eminent Networks, owned by Mahendra Nahata, who sits on the board of Reliance Jio Infocomm, gave VCPL Rs 50 crore, while Shinano said it had got all of its Rs 403.85 crore back.
According to Newslaundry, VCPL's latest filings with the Registrar of Companies for March 2021 shows that it still owed debentures worth Rs 403.85 crore to Eminent, even though VCPL was a wholly owned subsidiary of Nextwave Televentures, which is also linked to Nahata.
RRPR owns 29.18% of NDTV's shares, making it the single-largest shareholder. Additionally, Radhika Roya owns 16.32% and Prannoy Roy 15.94% in NDTV, individually. The Roys, along with RRPR, form the company's promoter group, which owns 61.45% of the company's shares, giving them absolute control.
Enter Adani
Adani Enterprises has now bought VCPL from its owners, Nextwave Televentures Private Limited, Eminent Networks Private Limited, in an all-cash deal worth Rs 113.75 crore. This makes VCPL a wholly owned subsidiary of AMG Media Networks Limited, which in turn is a wholly owned subsidiary of Adani Enterprises.
Adani Enterprises said that since VCPL owns warrants of RRPR, it has exercised its right to convert 19.9 lakh warrants into equity shares constituting 99.50% of RRPR's equity share capital.
And the handing over of the shares will happen quickly. RRPR has to allot 99.5% of its shares to VCPL within two working days now, after which AMG Media Network will become the owner of 29.18% of NDTV's shares. As it gives Adani Enterprises over 25% of the company's control, as per market regulations, AMG Media has announced an open offer to buy another 26% of the shares from the public shareholders.
But buying shares from the open market may not be an easy task for Adani.
Adani has offered to pay Rs 294 per share in the open offer, which works out to Rs 492.8 crore for 26% shares. The current prevailing share price of NDTV is Rs 384 apiece. So, the open offer is at a significant discount as compared to the prevailing share price.
In fact, NDTV's stock has risen more than 392% over the last one year, perhaps in anticipation of the impending deal. That is almost five times.
Having said that, assuming Adani does acquire these 26% shares, he will get a 55% stake in the company for a little over Rs 605 crore.
While the Roys together still own 32% of the shares, more than what Adani does, their holding may be dwarfed if other investors sell their shares to Adani.
NDTV's other major investors include LTS Investment Fund, which owns 9.75%, and Vikasa India EIF I Fund, which has 4.42%. Both these investors are Mauritius-based foreign portfolio investors.
The LTS Investment Fund is an interesting case in point as 98% of its total investment of Rs 19,328 crore in 13 Indian companies, or Rs 18,916.7 crore, to be precise, is invested in four Adani Group companies. So, there is a good chance that the LTS Investment Fund may tender its shares, even if the offer is below market price.
Individual retail shareholders own 23.85% of NDTV.
Adani, for his part, seems to be working to a plan. NDTV marks his second big foray into the media space via its subsidiary AMG Media Networks. In May this year, AMG had acquired a 49% stake in Raghav Bahl's Quintillion Business Media Private Limited, for an undisclosed amount.
While the chatter on social media has largely been about NDTV being the last remaining "independent" TV news broadcaster, now facing a hostile takeover from a conglomerate that is seen close to the ruling dispensation led by the Bharatiya Janata Party, on paper it makes perfect business sense for Adani to own a news network.
While it was seen as a credible news outlet, NDTV has lost eyeballs and market share over the past few years to competitors like Republic TV, CNN-IBN and Times Now. With Adani entering the fray, NDTV's fate seems more uncertain than ever.
Start Investing in 5 mins*
Rs. 20 Flat Per Order | 0% Brokerage
Open Free Demat Account
Account belongs to
By proceeding, you agree to the T&C.