How Do You Know You're Investing The Right Way?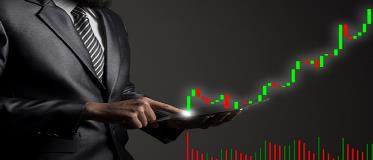 ---

Every investor who invests or wishes to invest in the stock market aspires to get good returns and make good money. However, to achieve this, it is very important that you invest in the right shares at the right time. But, wait! how do you know if you're investing the right way?
This is a very important question to answer, especially for those who are new to the stocks markets. If you too are facing a similar dilemma and want to know if you are investing the right way, here are some pointers that could help you figure it out.
Know your financial goals: Before you proceed with your investments, it is important that you know your financial goals and their duration. Once you have a clear idea about these, you need to work on the way to reach them.

To ensure if your investment is on the right track, you just need to see if the expected outcome of your investment matches the set timeline of your financial goals. If they match, it means your investment is on the right track, and if not, then you need to alter your investment strategy.

If it fits your risk appetite: Are you taking the right amount of risk or are you getting greedy and taking risk beyond your limits? This is a question you need to ask yourself every time you look forward to making any new investment.

If you find the risk calculative enough to fit in your capacity, then you are investing in the right way, at least in terms of your risk appetite. Otherwise, it is always better to back off, because earning less is always better than losing what you have.

Consider a diverse portfolio: Is your investment diverse enough to ensure that your entire corpus does not get wiped out if any sector sees a rough patch? If the answer is yes and you have most of your investments only in a particular sector or asset class, then you are taking the wrong route.

Your portfolio should be well-diversified so that a crash in particular sector doesn't wipe out all your investments.

Ensure that you have enough surplus funds even if you lose your investment: It is always considered wise to be prepared for the worst. In this scenario, the worst possibility is that you might end up losing your investment. So, to be prepared for the unforeseen is the right thing to do. Have an emergency corpus ready in case your lose out badly on an investment.

Research, analyze, and interpret: In case you are investing in stocks or bonds, make sure that you do so after thoroughly researching and analyzing the fundamentals and the prospects of the company.
It is the fundamentals of a company, such as its revenue model, financial history, cash inflow, business strategies, brand value, key people on board, and their vision, that pave the way for future growth. And only after you are sure about these being in the right place can you can breathe a sigh of relief as you are making a good long-term investment which will bear fruitful returns for you.
If you feel your investment meets these requirements, then you should know that you are investing the right way. Else, if even any one of them is not met, you need to think twice before taking the leap as it might not end up as you desire it to.
Start Investing in 5 mins*
Rs. 20 Flat Per Order | 0% Brokerage
Open Free Demat Account
Account belongs to
By proceeding, you agree to the T&C.