How to break your bad financial habits?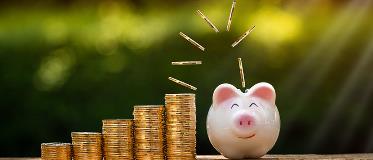 ---

When we talk about bad financial habits, overspending is the example that is cited most often. This habit is generally developed under the pretense: "It is just this once, next time I will restrain myself". However, things soon spiral out of control and lead to strained financial situations. This is when corrective measures are needed.
Here are some tips to break your bad financial habits:
Recognize your bad habits
Isolating the problem is the first step to curbing your bad financial habits. This practically includes recognizing the avenues where you lack financial control or overstep your boundaries. For instance, some like to 'shop till they drop' or want to buy every new apparel or gadget before anyone else. Jot down these bad habits in a writing pad or your phone and make a pact with yourself to rein them in.
Credit cards are not free money
Nowadays, everyone has credit cards; and many opt for credit cards to make their purchases as it is convenient and especially as they do not have to pay cash upfront. However, credit cards entail a heavy interest of 15%, which can affect your finances very badly. Individuals also tend to spend more when using credit cards, so it is better to leave the credit card home and use cash for your purchases. Think of it this way, if you cannot afford something through cash, then you definitely cannot afford it through your credit card.
Only paying off the minimum amount due
Another problem with using credit cards is that many people tend to pay just the minimum amount due, which is usually just 4-6% of their total bill. Paying the minimum amount will not help you reduce your credit card debt but will only result in your outstanding payment incurring more interest costs. It is better to use credit cards only for the most necessary expenses.
Ignoring bills
Often, we get burdened with our financial commitments and tend to forget bill payments. Missing out on bill payments incurs late fees and lower your credit score. Your payment history carries more weight when calculating your credit score as it goes to show how much of a liability you are. So make sure that you pay your bills on time and keep reminders for bill payments on your smartphone. This can help you stop unnecessary spending.
Don't compete
Many individuals binge-spend, just so that they compete with their colleagues, neighbors, or even relatives. According to research, competition is a psychological trigger that causes spending. It leads to poor financial decisions and an increase in debt. It is prudent to remind oneself of their priorities and goals before purchasing a thing just to keep up with their neighbour. Working to make retirement comfortable is more important than splurging your hard-earned money.
Don't get addicted
Many individuals often use the term 'retail therapy' to justify their spending habits. Splurging once in a while may be acceptable but not always. Studies prove that spending money actually releases endorphins, a hormone that induces happiness. Hence, spending huge amounts of money just to feel good can become quite addictive. Before making any purchase, ask yourself this question: "Do I really need to buy this right now?" It is essential to know what you need/require in order to avoid spending on things that you do not require.
Save/Invest? Maybe next time
Putting away investments for tomorrow is one of the biggest mistakes you can make. Taking control of your financials can help you ensure a better future. There are many apps and investments available in the market that let you invest a steady amount every month. Use budgeting and expense-tracking apps to keep an eye on your spending. Setting up an emergency fund in a separate bank account will save you from any unforeseen expenses.
Availing loans
Most of us avail personal loans or other types of loans to either make a purchase or close a debt. But availing loans continuously to manage your debt is not a prudent financial habit. Many vendors offer interest-free loans that entice individuals to spend more but paying off these loans before the interest-free period is not possible. Always read the fine print before applying for any type of loan.
Repayment schedule
Debt planning is essential when you are trying to get rid of your bad financial habits. Transfer all your budget surpluses towards paying off any credit card dues or towards repayment of your loans. With a plan in place, it becomes easier to curb your spending habits and reduce your debt on time.
Breaking your bad financial habits takes time and commitment. Paying bills on time, curbing spending habits, and so on can increase your savings in the long run. The solutions may vary from person to person. However, it will be a very fulfilling and rewarding experience in the end.
Start Investing in 5 mins*
Rs. 20 Flat Per Order | 0% Brokerage
Open Free Demat Account
Mobile No. belongs to
By proceeding, you agree to the T&C.