How to Choose the Best Demat Account?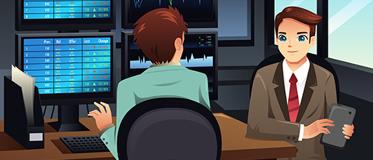 ---

You may actually wonder, what is there to choose between demat accounts? After all, it looks like a plain vanilla account where you can hold your shares. But you must do your homework before opting for your demat account. Here are some factors to consider before opening your demat account.
How to choose the Best Demat Account?
Ideally keep your trading account and demat account at the same place
This is no statutory requirement as you are free to have your trading account and demat account with different brokers. It is more about your own convenience. Normally, brokers open trading-cum-demat account together; so this should not be a real issue. The only issue is if your broker does not have a DP license? Then you need to ensure that once you sell shares you submit debit instruction slip (DIS) to your broker on time. If the DIS gets delayed, it can result in short delivery and lead to auction losses for you. When your broker and DP are the same, this entire process becomes simple and seamless.
Know: Difference between Demat Account and Trading Account
Today, demat is about technology so check the tech specs
When you open a demat account it is normally a 2-in-1 account and the entire process should be seamless. It should not only be cost effective and simple, but also ensure a smooth process. Most brokers offer you access to your trading account and demat account through a single platform. The funding of bank account, credit to demat, debits to demat and credits to bank account - all happen seamlessly. The DP must have a robust technology platform that ensures the same. Focus on a DP that is able to deliver a tech-smart solution.
Compare the costs of demat with competition
There are various costs to a demat account. Annual maintenance charge (AMC) is billed to you each year. This is normally based on the value of shares in custody and ranges between Rs.500 to Rs.800 per year. DPs cannot charge you for credit of shares but each time you sell shares and the shares get debited from your demat account, the DP pays a charge to NSDL or CDSL. This charge gets passed on to you. In addition, DPs also charge you for physical statement, duplicate statement or more frequent statement of holdings / transactions. If DIS gets rejected, DP charges you a penalty. There are also additional costs for dematerializing shares and also when the demat request form gets rejected due to technical errors. Add up all these costs for the complete picture. You must save on costs without compromising on quality of service.
Check the service standards of the DP in the market
A DP must be judged based on the quality of the regular and ancillary services provided. For example; how long does it take to get your physical shares dematerialized? Do corporate actions get credited to your demat account automatically? How efficiently does the DP deal with issues like pledge, lien, and customer complaints, among others? Check with other customers and with the market grapevine before zeroing in on your DP.
Finally, do a reality check on the DP image in the market
At the end of the day, choosing a DP is about the service standards and the customer orientation that they bring to the table. A DP that takes care of the small hygiene factors is worth going for. For instance, be careful of having a demat account with a DP which has a lot of service level complaints pending with SEBI. That is not a very good sign and shows lack of attention to quality. Ensure that there are no regulatory investigations or inquiries pending against the DP. Social media can be a two-edged sword but you must scan social media and discussion forums for negative feedback about their DP services. Quite often, social media tends to hype things up but like in most cases there is rarely smoke with fire. You may not act on it but it can be a useful input point.
The whole idea of these checks and balances is to ensure that you don't end up with the wrong DP. You can at least make a smart choice to begin with!
Important Links:
2.  Documents Required to Open a Demat Account
Start Investing in 5 mins*
Rs. 20 Flat Per Order | 0% Brokerage
Open Free Demat Account
Account belongs to
By proceeding, you agree to the T&C.