How to Invest in the Share Market?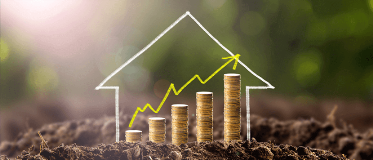 ---

As a beginner investor, the process of investing and trading in the Indian share market can seem a bit complicated. It requires you to open certain accounts and fulfill certain formalities. If you are looking to invest in the share market, you don't have to look any further but reading the following process by which you can start share trading in no time.
Obtain a PAN card
Mostly everyone, irrespective of being an investor has a PAN card. But there is a possibility that your PAN card has some mistake regarding your name or otherwise. The permanent account number written on the PAN card is a compulsory requirement for executing any financial transaction in our country. So the primary thing you will need to buy shares online is to have an error-free PAN card.
Hire a Stockbroker
The stock market is not a place where you can go directly and buy shares with cash. Some specific people are authorized by the stock exchange to execute the buying and selling of shares. These are called stockbrokers or just brokers. You need to hire a broker to assist you in buying stocks online and for fulfilling every other formality required to enter the Indian share market. Keep in mind that you should only hire a brokerage firm that charges a flat brokerage fee, rather than a commission on your transaction as it would be less expensive in many ways.
Open a Demat and a Trading account
Once you have hired a stockbroker, the next thing you need to do is open a Demat account and a Trading account. As the shares are not given in the physical form anymore, the Demat account will hold your shares in digital and Dematerialized form. Whenever you buy or sell shares in the share market, the number of shares will be credited and debited in and from your Demat account respectively.
A Trading account facets the buying and selling of shares. It forms the link between your Demat account and your bank. It is just like a savings account you open in a bank. It takes the shares you have in the Demat account and sells them in the stock exchange. Usually, this process is executed by your stockbroker after opening your Demat and Trading account.
Bank account
You must have a bank account linked to your Demat and Trading account. When you buy shares, the amount of money is debited from your bank account, and the shares are credited to your Demat account. When you sell shares, your bank account is credited with the amount of money, and your Demat account is debited with the number of shares.
To be able to receive shares in your Demat account (when you buy shares) and money in your bank account (when you sell shares), you must have a bank account, and it should be linked with your Demat and Trading account for a smooth transaction.
UIN (Unique Identification Number)
You must check if you will need a UIN number for trading in the share market. UIN number is only needed if you plan to be involved in a single transaction of Rs.1,00,000 or above. If you don't have a UIN; you won't be able to do transactions which are equal to or greater than Rs 1 lakh.
Buying and selling shares
After all the formalities are done, you can start trading in the Indian share market and can buy or sell shares. For this, you have to tell your stockbroker the name of the company, the entry price and the total number of shares you want to buy. For example, if you want to buy 1000 shares of XYZ company at Rs 500, which currently is trading at Rs 550, you can tell your stockbroker to buy 1000 shares as soon the price drops down to 500.
Also, for example, if you want to sell your 1000 shares of the same company at Rs 700 in the future, which are currently trading at 600. You can, in this case also, tell your stockbroker to sell the shares once the price reaches Rs 700.
If the buy or sell order reaches its expiry date, your stockbroker will let you know about the same and the order will be canceled. You can again put the same order once it is withdrawn.
Start Investing in 5 mins*
Rs. 20 Flat Per Order | 0% Brokerage
Open Free Demat Account
Account belongs to
By proceeding, you agree to the T&C.