How to Buy Stocks Online: A Step-By-Step Guide?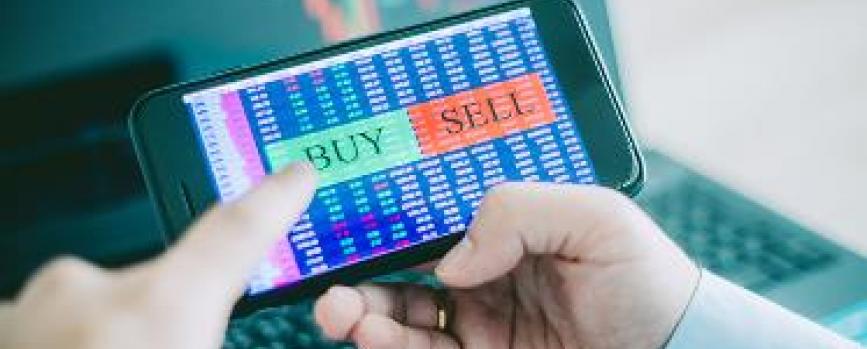 Online trading has picked up in a big way in the Indian markets. To buy stocks online, the following steps are essential to understand how to go about the process.
1. Choose your online broker carefully
The first step to buy stocks online is to select your online broker. You have a choice of discount brokers and full service brokers and you can select one based on whether you want pure execution or are you looking for research and stock tips as well. Also check the follow-up services provided by the broker and the back-up order placing facility like call-n-trade, before making your choice.
2. Opening your trading and demat account
If you want to trade in equities, trading account and Demat account is a must. While online trading account is for executing transactions, the demat account is for holding shares when you take delivery. The process of account opening is quite simple and you need to provide basic documentation like proof of identity, address proof, cancelled cheque and PAN card. Once your account is activated and you reset your password you are ready to trade online.
3. Next step is to fund your account
Whether you want to buy stocks online for short term or long term delivery or intraday; you need to fund your trading account. You can either fund the account through NEFT or IMPS or UPI. The online broker will permit you to place orders only after your account is adequately funded.
3. Screen stocks you want to buy before placing the order
One advantage of online stock buying is that you can read research reports, screen stocks on parameters like profitability, ROCE, ROE, among others and execute orders seamlessly. Many brokers also offer you the "call to action" facility. You can read the report or stock tips and directly execute the order from that place with a few clicks.
4. Select the price and select the right type of order
Once you are ready to place the order, you can take the help of online technical charts to identify the best level to enter the stock and also put stop losses accordingly. Try to get the best price possible. Take care of how you place the order. For example, if the market is volatile, try to place a limit order so that you can get the price of your choice or better. Alternatively, if you are buying in a falling market, use a market order to get the best possible price.
5. Once the order is placed, do the follow up work
Once the order is placed, your job does not end. Check with the order book if the order is reflecting properly. To check the status of execution, you must refer to the trade book. Only executed orders are shown in the trade book whereas the open orders are shown in the order book. Before the order is executed, if you are unhappy with the price, you can always cancel the order or even modify the order price and quantity. The discretion is entirely yours. Once the trade is completed, cross check with the contract notes in the evening and also do a weekly reconciliation with the demat account and the ledger account.
6. Finally, take care of security of your online trades
There are quite a few critical things to take care here. Firstly, ensure that your password is safe and as complicated as possible. Avoid writing down your password anywhere. Secondly, use dual authentication for your trading account and make it a point to log out of your trading account when not in use. Thirdly, you cannot let your hardware be compromised. Avoid downloading software and games from unknown sources. Update the anti-virus and anti malware regularly. Lastly, avoid using your online trading account at cyber café or via public wi-fi. They are not secured and can endanger your personal data and wealth.
These basic steps to buy stock online can go a long way in enhancing and enriching your online trading experience.
About 5paisa:- 5paisa is an online discount stock broker that is a member of NSE, BSE, MCX and MCX-SX. Since its inception in 2016, 5paisa has always promoted the idea of self-investment and has ensured that 100% operations are executed digitally with minimal to no human interventions. 
Our all-in-one Demat account makes investment hassle free for everyone, be it an individual newly venturing into the investment market or a pro investor. Headquartered in Mumbai, 5paisa.com - a subsidiary of IIFL Holdings Ltd (formerly India Infoline Limited), is the first Indian public listed fintech company.
Open FREE Demat Account in 5 minutes

Mobile Number
There is some issue, try later