How to pick stocks like Benjamin Graham ?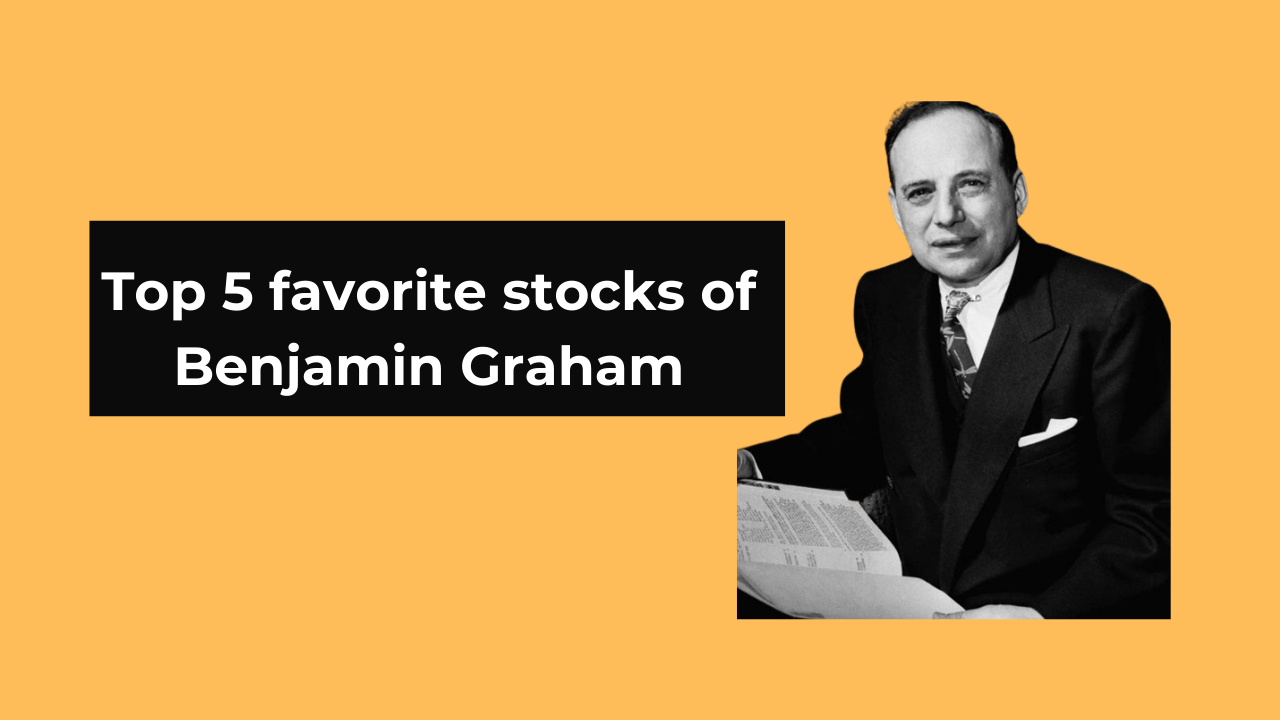 ---

"Save it to grow it."
In short, this is the summary of Benjamin Graham's investment strategy. Wondering , how? Well, this is the whole point of this blog; to take you through the extraordinary investing strategies developed by none other than the father of value investing.
Have you heard of Warren Buffet? Don't kill me for asking this silly question. There is a reason for it. He is one of the most successful investors. Even he considered Benjamin Graham as his mentor and has thus worked with him very closely.
For those who don't know, Benjamin Graham has given not only the stock market industry but also the secured investment industry a whole new and innovative way of investing in businesses. He had deeply analysed and learnt from the shackles of the Bank Panic of 1907, & the stock market crash of 1929 when his family lost their entire savings. He knew he had the potential and intellect to give something valuable to the world and so he introduced the concept of value investing. And that is exactly what we will cover today. So, let's get started.
Through his expertise and wide knowledge in this domain, he developed the concept of Value Investing which is basically the art of finding those undervalued stocks whose value is low as compared to their intrinsic or face value. Why would he ask to buy undervalued stocks, you ask? Well, that is the whole logic of making profits from stocks people feel might underperform. It is just like saying "Chota packet Bada dhamaka", isn't it. Well, this style of investing helps the investor in multiple ways; by betting on companies that have huge growth potential, companies that can provide slow but steady profits, and companies that come with low risks. Isn't this a dream of almost every investor? Well, now you can make it real.
Before you get all pumped up and hop onto the stock market; get on our bus as we take you on a ride to discover the criteria Benjamin used and suggested for valuing and segregating stocks. Okay, so tell me, when you don't know the answer to an MCQ what do you do? Did someone mention the "Elimination Method"? Yes, that's what even we are going to do.
1. Drop out companies with sales of less than 250 Cr.

We do this to ensure that only those companies with adequate access to finance and growth opportunities are selected.
2. Stay away from companies with a Debt-to-Equity ratio of more than 0.3

Higher debts are considered to be red flags in the business indicating that the company isn't able to manage operations well.
3. Avoid companies with a negative EPS

A negative EPS indicates that the company is not providing positive returns to the investors and often comes with high risk.
4. Don't just invest in only stocks

Diversification and margin safety is also an effective way to minimize loss and increase the odds of overall profits. Benjamin suggests following the 25-75 rule, i.e., investing 25% in stocks and 75% in bonds or vice versa. Also, better to modify as per market dynamics.
5. Say no to companies with a Debt-to-Current ratio of more than 1.10

This is the best way to eliminate those companies who have a high dependence on debt to meet current requirements or liabilities.
So, now you must have got a somewhat clear understanding of the Benjamin Graham investing strategy. There are a few more criteria and they will be covered as we go ahead and apply them to the stocks we analyzed for you! Maybe Graham might suggest them too, so why wait? Check them out!
Standard Industries Ltd. (Chemicals - Inorganic - Caustic Soda/Soda Ash):
This not-so-famous company deals in the manufacturing of textiles, garments, and chemicals. Its chemical products include caustic soda, caustic potash, hydrochloric acid, etc.. whereas its textile products consist of grey long cloths, poplins, printed textiles, etc. that are sold under the trade names: COCKATOO, and SAPERA. It has a PE (price to earnings) ratio of 1.25, which makes the stock relatively cheaper if not cheapest. Graham suggests companies with PE ratio less than 25 if not 9, thereby asking investors to avoid high priced companies. Its debt-to-equity ratio is an excellent 0.18 and total debts of Rs 26.1 Cr., making it an attractive and stable company to buy.
A decently famous company having global expertise in BPM and contact center solutions. The stock currently trades at Rs. 948 whereas its close competitors like TCS trade at Rs. 3212.00, and L & T Infotech at 4,123.55. As per Benjamin, strong and consistent profit growth is lucrative as it shows that the company has the potential to reach fair value and maximise investment. It has a profit growth of 226% in the last 3 years and a Net Profit of Rs. 6104 Crores as of March 2022. The company has a Sales figure of ₹ 3,264 Cr. and has been on a growing pace as of September 2020.
It is an Indian wholesale and distribution firm specialising in the supply of pharmaceuticals and healthcare products. They have played a significant role in prescription medicine and vaccine manufacturing. ENO, Crocin, Horlicks, and many more are among its famous products and brands. It has a lucrative P/E ratio of 15.3, and a profit growth of 259% in the last twelve months, making it one of the best picks for investors. It also has a good Current Ratio of 2.18, (more than 1.50 is suggested by Benjamin), implying that the company has enough current assets. In FY 22, its sales were 3278 Crores along with a Net Profit of a whopping 1695 crores.
It specializes in Pan India manufacturing and sales of various resins and their alloys, along with plastics. It is also a leading global supplier of polymers. Currently trading at a P/E of 4.76. The price seems justifiable when we look at Sales of ₹ 1,394 Cr., and a Sales growth of 7.90 %, showing that the company is maximizing its position in the market. It is also having a dividend yield of 2.91% and Benjamin suggests companies with regular dividends as a savior to investors in difficult market periods. Hence, this company is also a good pick.
A Parekh Group company that is famous for outsourcing and distributing VAM and chemicals across India. In 1986, this company was promoted by Pidilite Industries Limited (PIL). The company is fairly debt-free as it has an extremely negligible total debt of Rs. 0.79 Cr., and has a debt-to-equity ratio of 0.01, which is quite exquisite for investors. The company looks self-reliant and almost independent in managing operations and picking up its stock price in the market. Its ROE is at 42.5% which is a near-perfect one to buy as according to Benjamin, an ROE higher than 15% represents the company's robust business model that generates consistent earnings.
The criteria of Benjamin Graham's value investing have been displayed through applications on real-time stocks.
So, now you know how Benjamin Graham had valued stocks for decades and reaped benefits and returns for life long. Thus, his style is a great message for the "Save and Grow" investing strategy for investors across the globe. Then, what are you waiting for? Go, and start investing.
Stay tuned to 5paisa Capital limited for more intriguing and brewing content. See you on the flip side!
Start Investing in 5 mins*
Rs. 20 Flat Per Order | 0% Brokerage
Disclaimer
Investment/Trading is subject to market risk, past performance doesn't guarantee future performance. The risk of trading/investment loss in securities markets can be substantial. Also, the above report is compiled from data available on public platforms.
Open Free Demat Account
Account belongs to
By proceeding, you agree to the T&C.