How To Plan A Fruitful Life Beyond Retirement?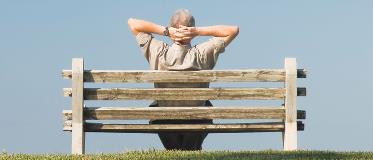 ---

When it comes to retirement, making the necessary money available is just one side of the story. The more challenging part is planning your post retirement life. You may plan to retire at 55 or at 60, but you still need to ensure that these years are financially, intellectually and socially meaningful. Here is how you can plan a fruitful life beyond your retirement.
Write down your post retirement game plan
You may believe that retirement is the answer to all your worries. That is not really true. You may soon be left wondering what you are doing with your life and whether you are adequately taken care of. That is why a post retirement sketch is fairly important. You don't need to make this sketch at the age of 25 but don't wait till the date of retirement to prepare this sketch. Let this happen at least 5-7 years before your actual retirement. Ensure that you have saved enough to take care of your regular needs and exigencies, and that you are not taking on unnecessary risk. Be clear how you are going to keep yourself mentally and emotionally engaged post retirement. More often than not, retirement leaves you with a feeling of emptiness as you start feeling that your identity, in a way, goes away with your job. Have a plan on whether you want to consult or work part time or be on your own.
How are you going to take care of your regular and lump sum needs
Your financial needs don't end with retirement. How have you structured your income? Is it through interest on bonds / debt funds or through systematic withdrawal plans (SWPs). In fact, SWPs can be more economical and also better suited in terms of post tax returns. How will you finance any bulk requirement - will it be through a separate fund or from your regular corpus? The basic idea of a retirement plan is to ensure that the annuities continue to be generated by your bulk investments without depleting your corpus and you have a mini corpus to take care of lump sum needs. Retirement does not mean the end of equity investing. You still need to create wealth, albeit a little more conservatively.
Repay all your loans by retirement and create an emergency fund
The most important rule is to complete your home loan, car loan and personal loan before your retirement. It is too much of a hassle to carry post retirement. Like you created an emergency fund when you were still working, an emergency fund becomes all the more important after retirement. Surprises could mean anything - a debilitating health problem, family commitment or a social commitment that you need to contribute to. You do not have any control over such events. The best you can do is to create a small emergency fund that you can fall back upon in the worst of times. At least 3-4 months of routine expenses should be stacked away in an emergency fund.
Ensure that you and your spouse are financially self-reliant
The big shift after the rise of nuclear families is that people are increasingly becoming self-dependent. While you can always count on your kids, avoid a situation where you have to fall back upon them. Parents and children prefer their own space and the trend is more towards parents living independently post retirement. It is desirable that you and your spouse continue to be independent post retirement. Let your finances be planned in such a way that the financial needs and aspirations of the two of you do not suffer. Your financial planning, property planning and expense planning need to take care of that.
Insure your life, health and your assets too
Quite often, we do not appreciate the importance of insurance post retirement. It is a lot more critical since you cannot leverage on future earnings. First priority should be your health, and you and your spouse must be covered for all possible hospitalization expenses, considering the steep medical costs these days. You can make your task easier by leading an active life and taking care of your health. There are two more aspects of insurance. Life cover gives a sense of identity and security. Ideally, both you and your spouse should be insured. Also insure your key assets like property and home appliances so that any additional costs do not eat into your savings!
A little bit of advance planning can go a long way in ensuring a comfortable post retirement life!
Start Investing in 5 mins*
Rs. 20 Flat Per Order | 0% Brokerage
Open Free Demat Account
Account belongs to
By proceeding, you agree to the T&C.