How to start with investing in the stock market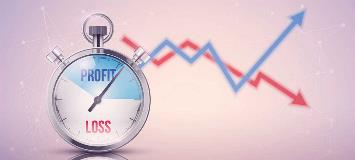 ---

Investing in the stock market is a very crucial financial decision. By doing so, you will be joining a very small group of investors as according to one estimate, less than 2% of the Indian population invests in equity. At the same time, investing in markets can be a tricky business and it can take years of reading and studying companies and companies' stocks to reach a position where you can start making profits. And so, starting it on the right note is an important step. Here are a few aspects you should know when you begin your journey of investing in the stock market.
Open a stock broker account
Once you decide to foray into the stock market, you will be required to sign an agreement with a broker or a sub-broker to execute trades on your behalf. To place an order you can either go to the broker's office or place it over the phone or online or as defined in the Model Agreement. The exchanges assign a Unique Order Code Number to each transaction, and once an order is executed, an order code printed on the contract note, which will be conveyed to the client by the broker.
Have a sound financial plan
Equities can turn risky and your investment should depend entirely on how much risk you are willing to take. Review your overall finances and allocate a separate fund for this investment after you have set aside money for emergencies and other important requirements. Funds for maintaining your family's lifestyle, your medical expenses, life, car and other important assets should not intermingle with this investment. In brief, investing in stocks should ideally come from your surplus funds.
Avoid the herd mentality
Typically, a buyer's decision tends to get influenced by those around him, whether these are plain acquaintances, neighbours or relatives. If an investor sees someone investing in a particular stock, he too is tempted to follow his footsteps. However, this is exactly what a smart investor should avoid doing. Your decisions on what and where to invest should be guided by your own detailed study and analysis. Ideally, you should devote some time each day to develop faculties so that you can take informed decisions. You should read books and articles regularly, get insights into market behavior by studying the greats of the field. Read and follow the market daily to build an understanding over a period of time.
Invest in a business you understand
It is generally advisable to invest in a business you understand instead of investing in a stock. This understanding will help you in gauging the movement of the underlying assets. Hence, before your start investing in a company, you should also understand the business the company conducts.
Follow a disciplined investment approach
It is normal to get anxious when the market soars. Great bull moments have often led to panic among the investor community. The volatility witnessed in the markets has inevitably made investors lose money despite the great bull runs. However, you need to be systematic in your investment approach and should be able to stand your ground in trying moments. Hence, it is prudent to have patience and follow a disciplined investment approach besides keeping a long-term broad picture in mind.
Create a diversified portfolio
Do not put all the eggs in the same basket. Explore the various financial instruments available to you and factor them to earn optimum returns on investments with minimum risk. However, keep in mind that the diversification also depends on the risk appetite of an investor.
Do not let emotions govern your decision
Many investors lose money in the stock market as result of knee-jerk reactions arising out of giving in to their emotions. In a bull market, the lure of quick wealth is difficult to resist and investors tend to buy readily. Similarly, in a bear market, investors panic and sell their shares at rock-bottom prices. Avoid both the scenarios. Fear and greed are the worst emotions to feel when investing, and it is better not to be guided by them.
Have realistic expectations
Understandably, you invested in the stock market to create wealth, but you should not expect too much too soon. Successful investors have often spoken how they labored patiently for years before they created wealth. Therefore, chart a realistic and achievable plan when it comes to investing in the stock market.
Monitor rigorously
We live in world today where events in any part of the world have global ramifications. Any important event happening in any part of the world has an impact on our financial markets. Hence, you should keep a constant watch on the global affairs. You need to regularly monitor your portfolio and keep affecting the desired changes in it.
Invest in Mutual Funds
Investing in equity requires discipline. You also need to allocate some time for it on a regular basis. If it is not possible for to set aside time daily or weekly, you could explore the option of investing in Mutual Funds.
Start Investing in 5 mins*
Rs. 20 Flat Per Order | 0% Brokerage
Open Free Demat Account
Account belongs to
By proceeding, you agree to the T&C.